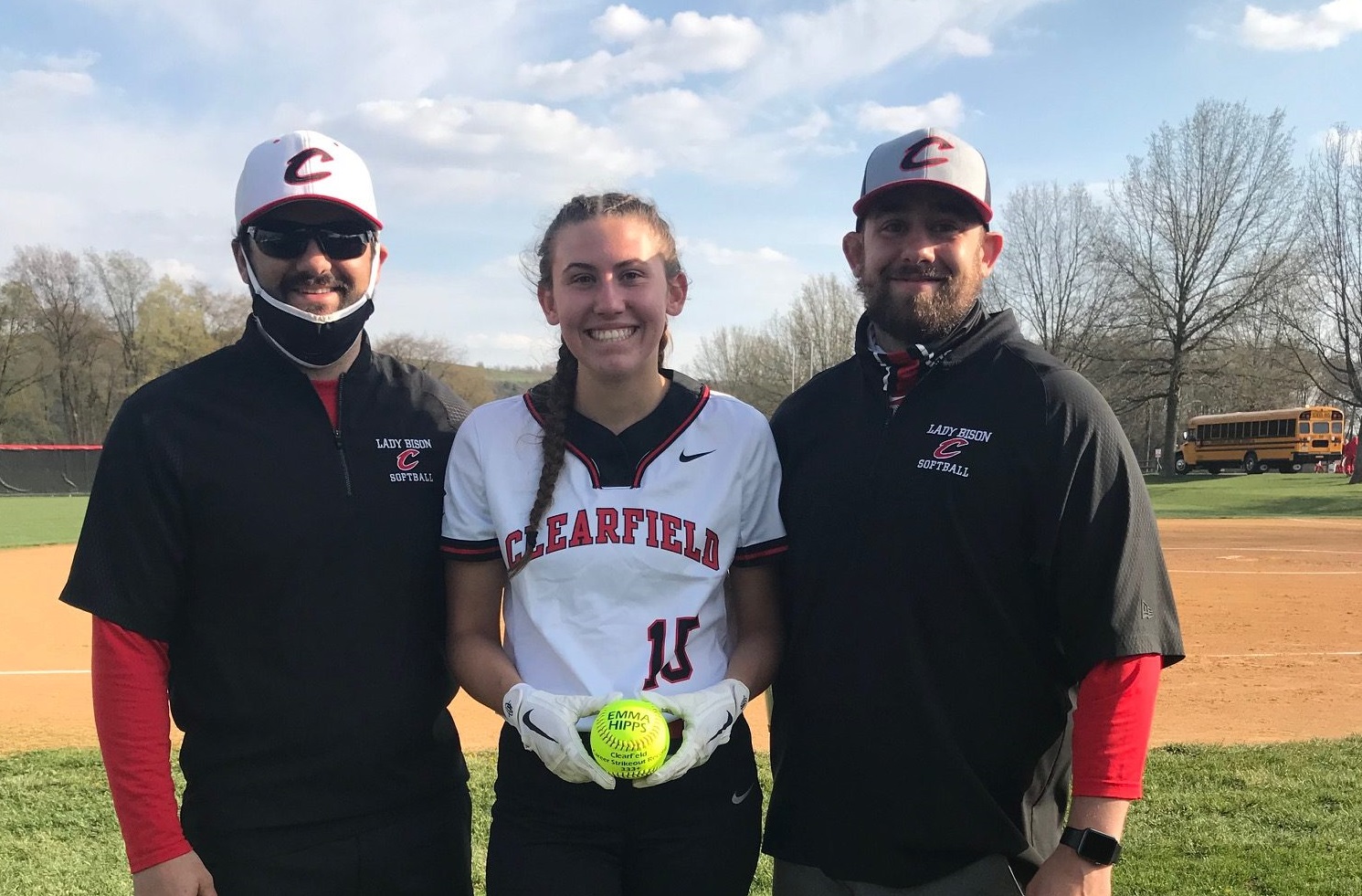 June 1 Playoff scores and recaps.
(Archived Photo: Emma Hipps threw a no-hitter in Clearfield's sub-regional win)
Softball Recaps
Clearfield 10, Somerset 0 (6 Innings)
A no-hitter from Emma Hipps and a big offensive afternoon propelled the Bison into the PIAA Playoffs, as Clearfield topped Somerset in a sub-regional contest, 10-0. Hipps pitched the duration, allowing no runs, no hits, and no walks, striking out 14. Somerset's lone base runner reached via a fifth-inning error.
Clearfield's offense ran away with the game in the fourth, extending a 4-0 lead into a 9-0 advantage. A Lauren Ressler 3-RBI double was the big hit of the inning, which erased any chance of a Somerset comeback. The Bison would score one more run in the sixth to notch the mercy-rule win.
Ressler led the Bison at the plate, going 3-for-4 with three RBI and two runs scored. Alexis Benton and Alexis Bumbarger also had two hits for Clearfield. Olivia Bender and Hipps each went yard for Clearfield.
The Bison will advance to the PIAA Playoffs, where they will face the second-place team in District 7 on Monday, June 7.
Baseball Recaps
Bedford 8, Punxsutawney 1
The Bedford Bisons used a five-run third inning coupled with strong pitching and defense to top Punxsy, 8-1. Tied 1-1 heading into the third, the Bisons' big inning put them ahead for good. A 2-RBI triple by Mercury Swaim was the key hit of the inning, which was prolonged by a pair of Chucks errors.
David Gresh and Jared Dowey combined to keep the Chucks at bay, with Gresh allowing a run and two hits over the first two innings, while Dowey allowed no runs on five hits, striking out 10 in five innings of work. Isaac London had a pair of hits for Punxsy in the loss.
The loss eliminates Punxsutawney from the playoffs.