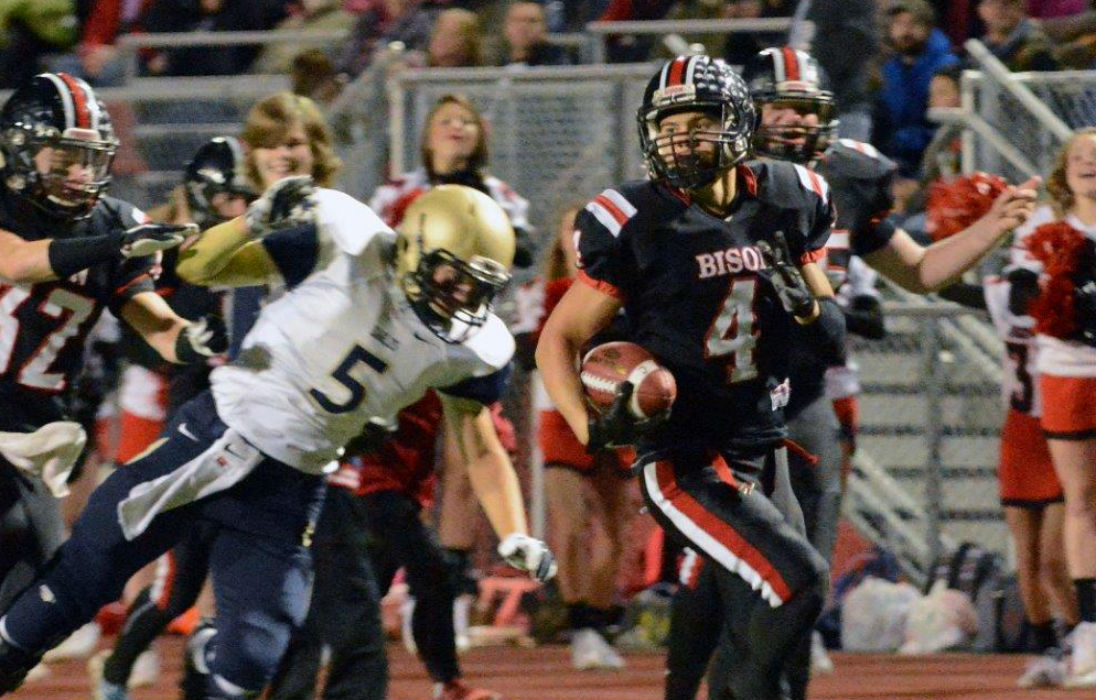 HERSHEY, Pa. – Clearfield's Ryan Lezzer is headed to the Big 33 Football Classic being played May 29 at Hershey Park Stadium.
(Cover photo by Logan Cramer III)
Lezzer, the first District 9 Player to play in the game in 14 years, is headed to Western Michigan to continue his collegiate career.
"I'm really excited," Lezzer said. "It's an honor to to be a selection for this game, it really is a great honor."
Lezzer will join his brother Christian in playing the game. It appears Christian was a later selection in 2014 – his name doesn't appear in the records listed in the PA Football News Football Guide the following season but he definitely played in the game. Clearfield's Nick Redden also played in the game in 2009 but also doesn't appear in the records listed in PA Football News. Dave Richards is the last player from D9 to be listed on the initial roster having been chosen in 2003.
The 60th edition of the Big 33 Football Classic, this is the fifth game in the rivalry, which for many years was played between Ohio and Pennsylvania, where Pennsylvania and Maryland will hook up. Pennsylvania leads the series 3-1.
This is the first season the Big 33 Football Classic will be run by the Pennsylvania Scholastic Football Coaches Association (PSFCA). The organization has assumed control of the prestigious all-star showcase from the Big 33 Foundation.
At least one Big 33 alum has played in every Super Bowl. The game began in 1957 with Pennsylvania all-stars taking on select players from around the country.
Tickets will be on sale starting April 1st. They can be purchased at www.Big33.org.
Editor's note: This story has been corrected to list Christian Lezzer and Nick Redden as also having played in the Big 33 game.