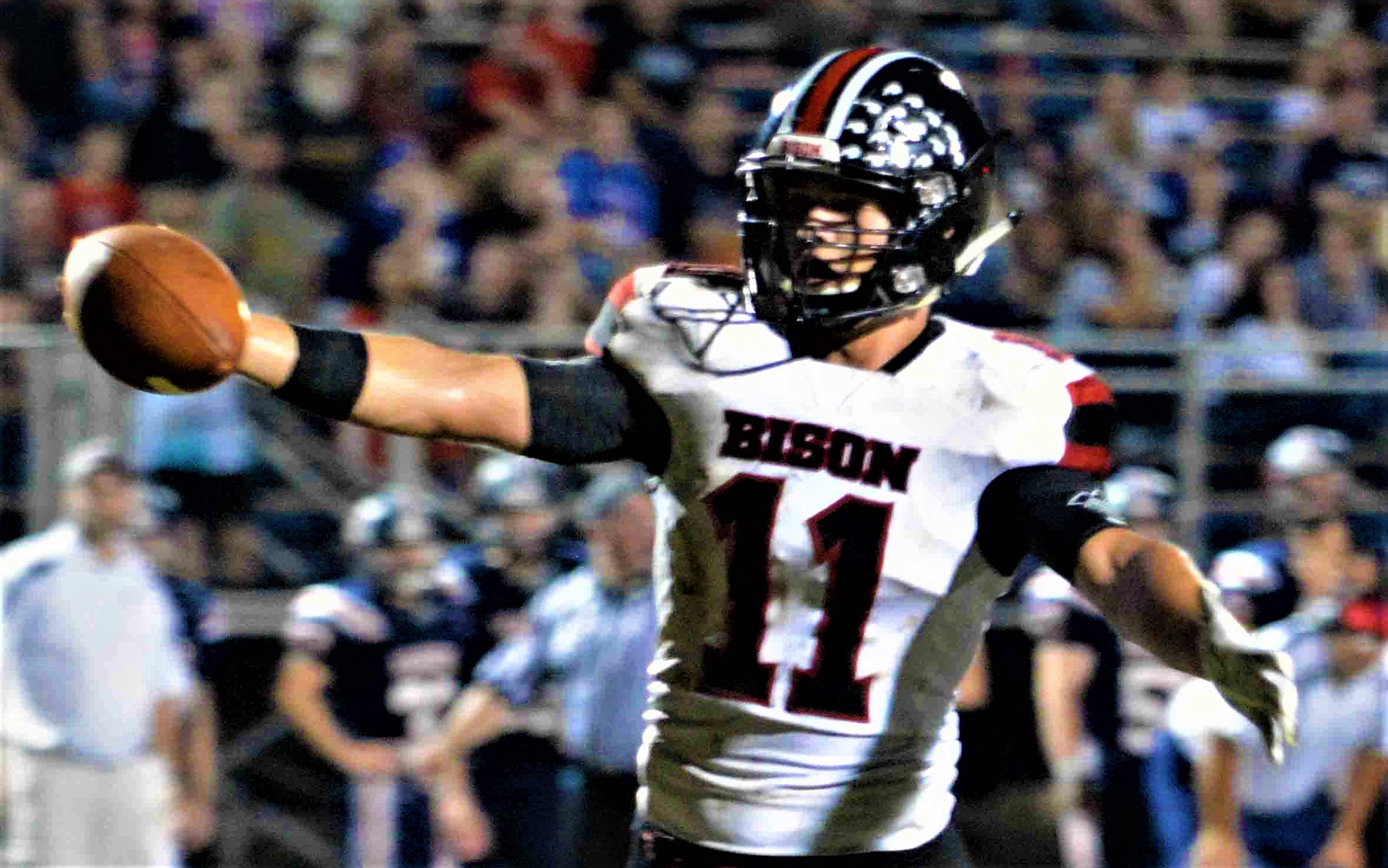 HYDE, Pa. – Clearfield quarterback Isaac Rumery late Wednesday announced via Twitter that he has committed to Penn State.
(Photo by Logan Cramer III)
COMMITTED‼️ pic.twitter.com/STHrNr0Uwp

— Isaac Rumery (@RumeryIsaac) October 4, 2018
According to Ben Jenkins, who covers Penn State football for the Daily Collegian, Rumery will be a walk-on for the Nittany Lions.
Penn State has added a walk-on PA quarterback to the '19 class in Isaac Rumery.

Rumery had three offers from Howard, Robert Morris and Saint Francis. https://t.co/rmTUopHXw9

— Ben Jenkins (@Benjenkins67) October 4, 2018
Rumery has helped Clearfield to a 6-0 start and the top spot in the Allegheny Grille of Foxburg D9Sports.com District 9 football rankings by 68.8 percent (66 of 96) of his passes for 1,303 yards and 14 touchdowns while throwing just one interception. He has also run for 327 yards and six touchdowns on 48 carries, an average of 6.8 yards per tote.
On defense, Rumery is Clearfield's fourth-leading tackler with 31 (5.2 per game).
Rumery is could set the school's career passing mark this week at Tyrone. He is 176 yards shy of the school record of 6,088 yards held by Chad Kroell. Rumery currently sits at 5,912 yards and 66 touchdowns in his career while completing nearly 60 percent (59.7) percent of his passes (327 of 548) with just 24 interceptions in a career that is basically three years old (he threw two passes as a freshman). Rumery is also a 1,000-yard rusher in his career with 1,368 yards and 20 touchdowns.
With 88 more passing yards, Rumery will become the seventh quarterback in District 9 history to hit 6,000 yards passing, and he currently sits in seventh place all-time in D9 history (Kroell is sixth – Matt Bodamer is D9's all-time leading passer at 10,948 yards, which set the Pennsylvania record at the time and now stands second all-time in PA).