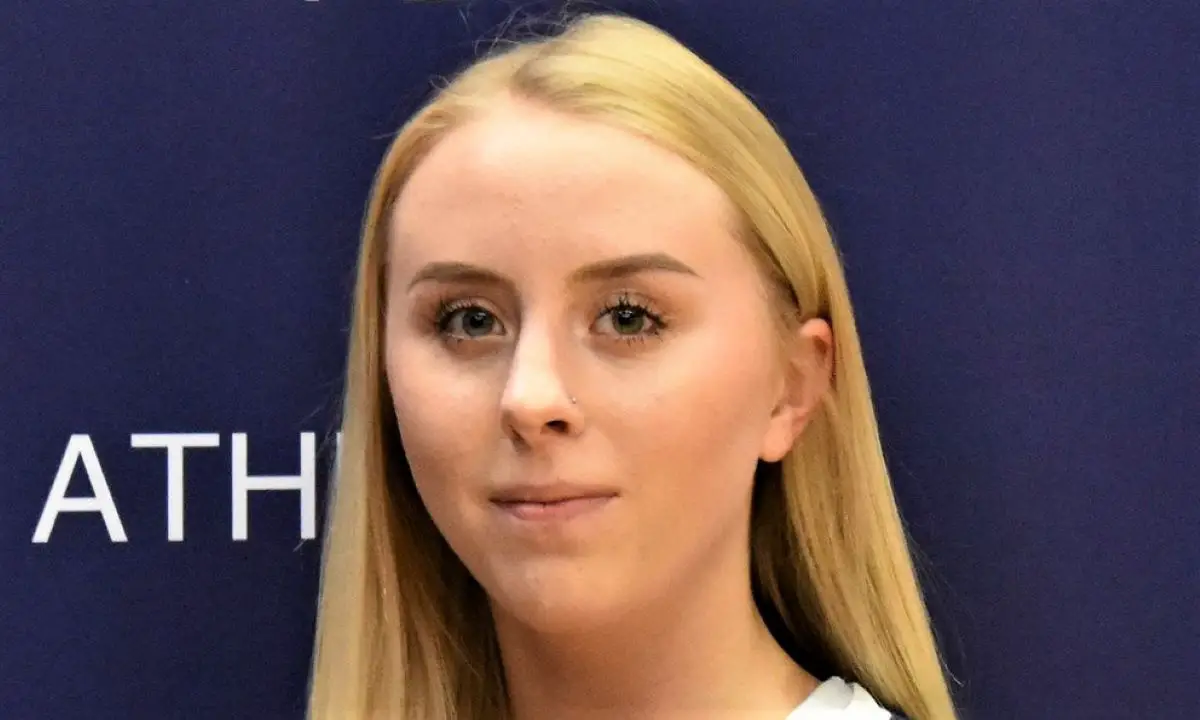 VIRGINIA BEACH, Va.- Led by Coudersport graduate Allison Easton's first-team selection, the Penn State DuBois women's volleyball team had three student-athletes earn USCAA All-American status.
(Photo of Allison Easton. Photo courtesy of Penn State DuBois Athletics)
Joining Easton in being honored were Northern Potter graduate Jenna Hyde, who earned second-team All-American honors and West Branch graduate Skylar Ceprish, who earned Honorable Mention All-American accolades.
Easton and Ceprish also earned USCAA Academic All-American honors and were joined in that category by Clearfield graduate Nicollette Brossard.
Easton, a junior, averaged 4.34 kills per set while hitting .291 and adding 2.98 digs per set, 1.06 blocks per set and 39 service aces.
Hyde, a freshman, ran the Lady Lions offense with 7.37 set assists per set while adding 1.83 digs per set, 0.40 blocks per set and 27 service aces.
Ceprish, a sophomore, recorded 1.98 kills per set and 2.69 digs per set, while Brossard, a sophomore, averaged 0.88 kills per set and 0.55 blocks per set.
Penn State DuBois went 12-13 on the year.
Three of the student-athletes earned Academic All-American for their work in the classroom as well. Easton and Ceprish were among these names also, and joining them was freshman Nicolette Brossard.