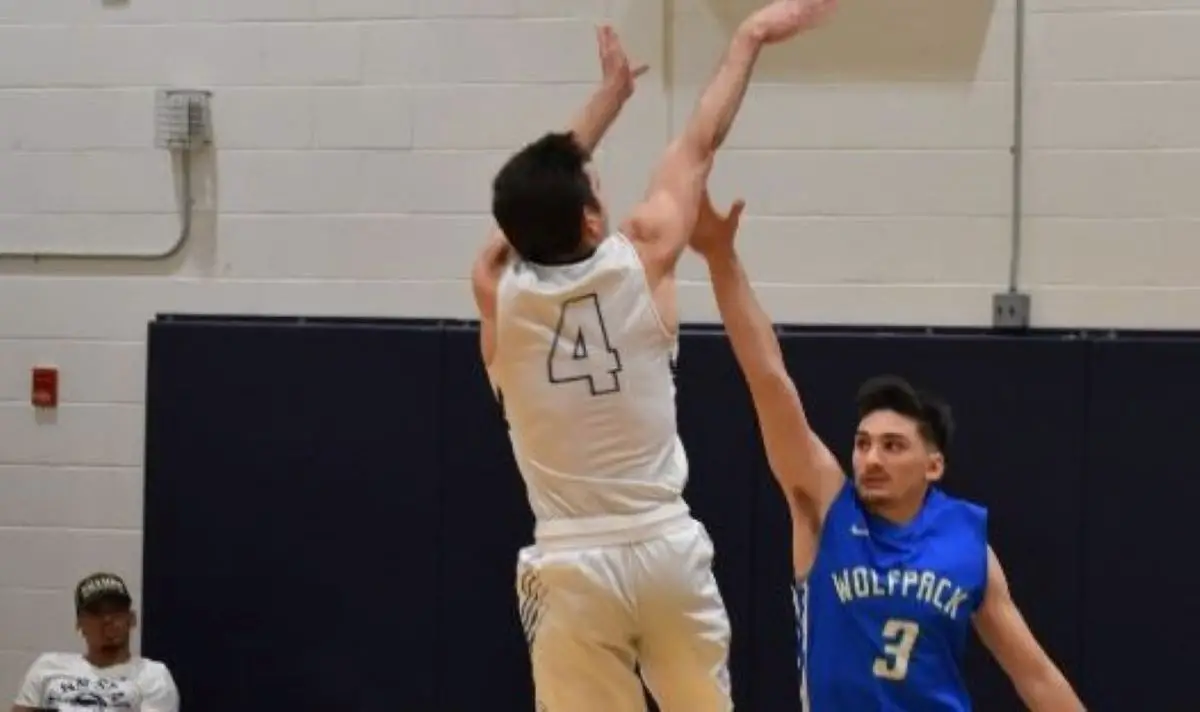 UNIVERSITY PARK, Pa. – Penn State DuBois' Cole Morris, a Union graduate, was named the PSUAC Men's Basketball Player of the Week.
(Photo of Cole Morris (No. 4) shooting a shot during the win over Westmoreland Community College. Photo courtesy of Penn State DuBois Athletics)
Morris helped PSU DuBois go 2-0 last week.  Against Westmoreland County Community College, he had 25 points on 6-of-13 shooting and 11-for-13 from the free-throw line while adding eight rebounds and three assists in an 86-78 win. In the second win of the week at Butler County Community College, 86-66, Morris scored 11 points, grabbed six rebounds and dished out eight assists.
On the season, the senior is averaging 13.0 ppg, 6.3 rpg and 3.8 apg through four contests.