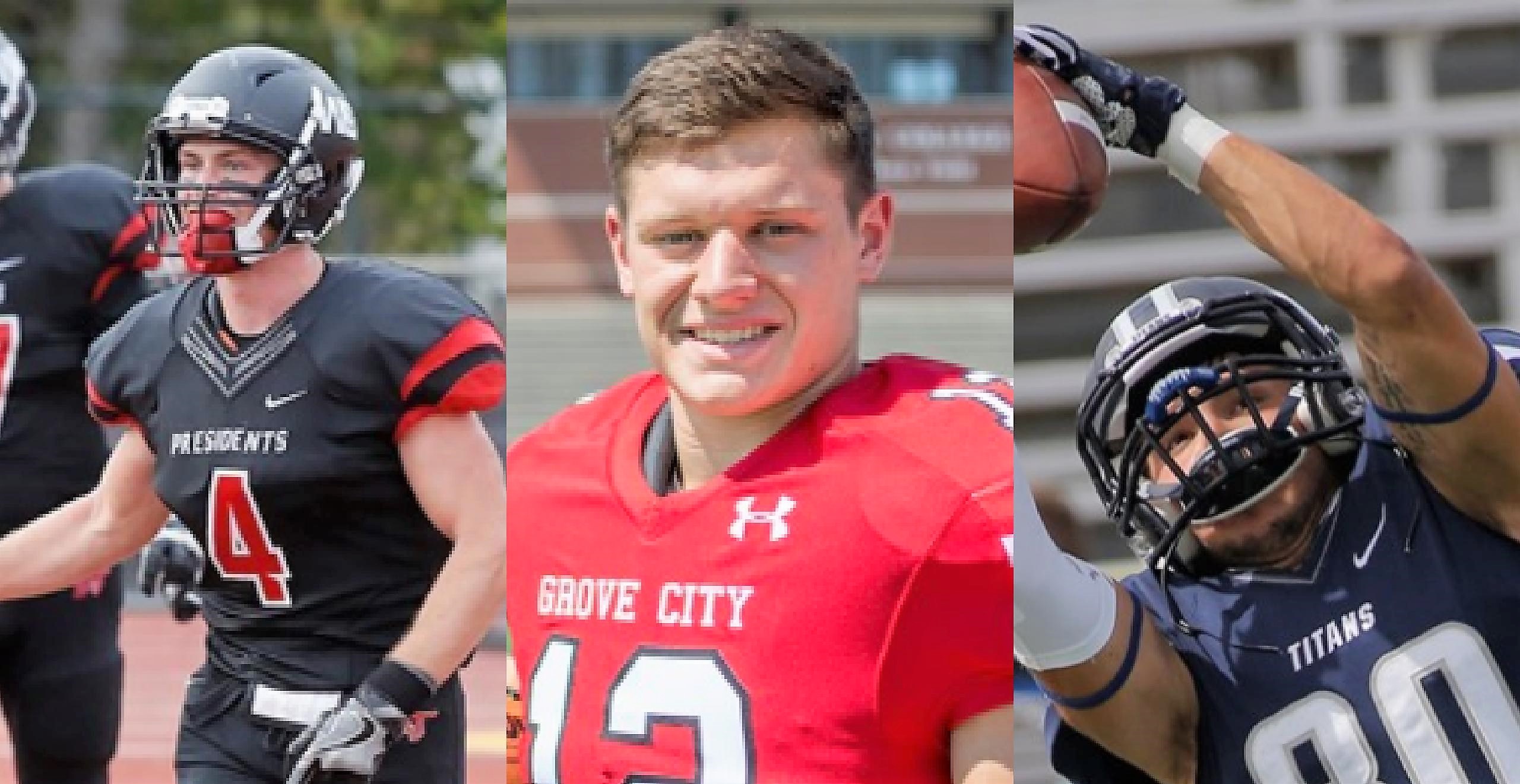 NEW WILMINGTON, Pa. – Three District 9 football players were honored with all-conference football accolades by the President's Athletic Conference Tuesday.
(Cover photo from left: Cody Hearst, Ethan Conto, Bryson Paulinellie)
Clarion graduate Cody Hearst of Washington & Jefferson (WR), Karns City graduate Ethan Conto of Grove City (DB) and DuBois graduate Bryson Paulinellie of Westminster (Return man) were honored as Honorable Mention Selection with Paulinellie also gaining a spot on the conference's Sportsmanship Team.
Hearst, a senior, has caught 32 passes for 467 yards and four touchdowns for the unbeaten Presidents (10-0) who host Johns Hopkins in the NCAA Division III Playoffs Saturday.
Conto, a junior, played both safety and linebacker in Grove City's revamped defense this season. He ranked second on the team with 64 total tackles while also forcing two fumbles. Conto intercepted one pass, recorded a sack and broke up six passes helping the Wolverines to a 4-6 mark.
Paulinellie, a junior, averaged 13.8 yards per return on 19 punt returns with a long of 45 and also caught 24 passes for 306 yards and three touchdowns for the Titans, who finished 7-3.