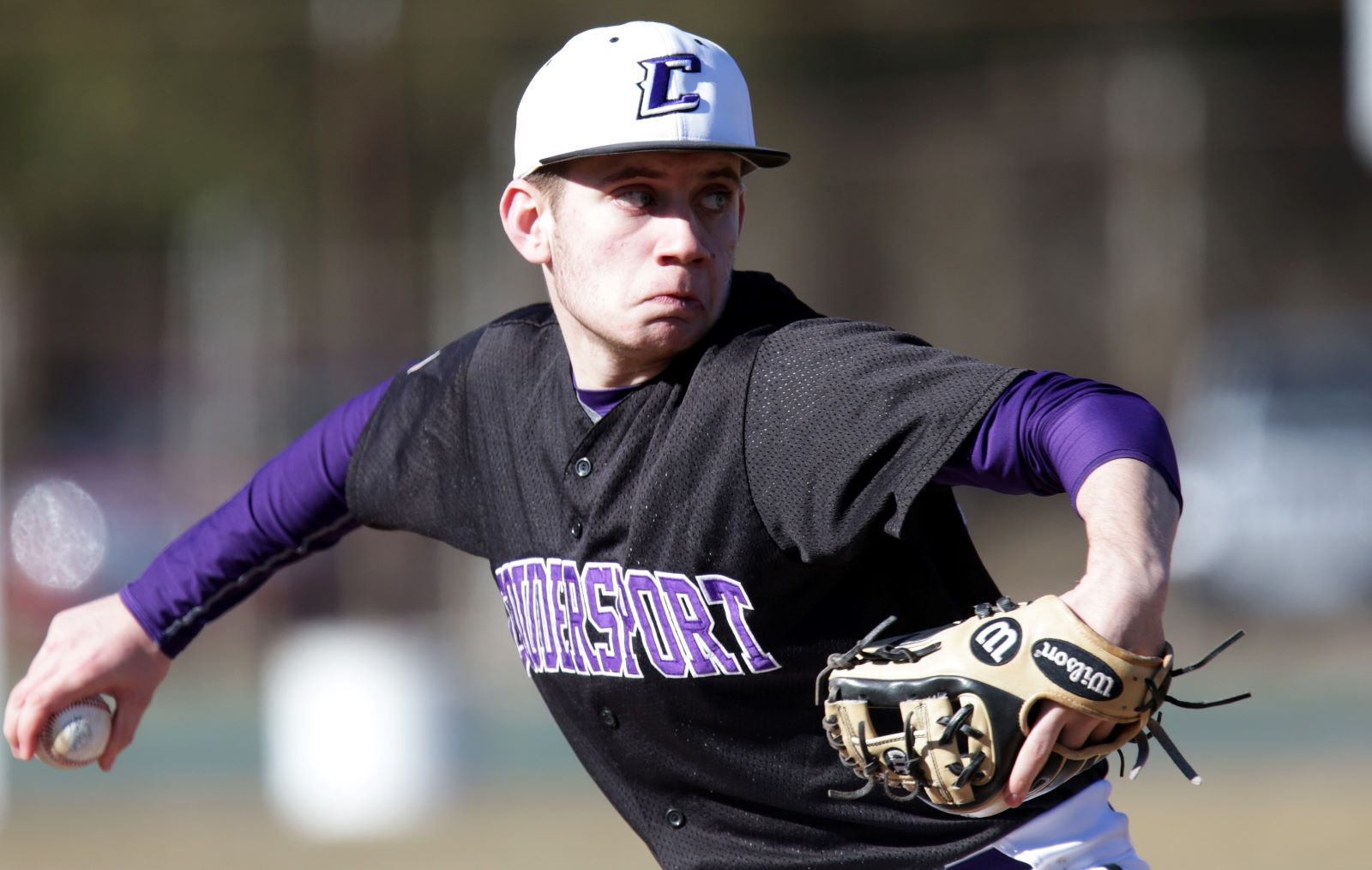 DUBOIS, Pa. – Behind a strong pitching outing from Kolby VanWhy, Coudersport inched closer to a PIAA Class 2A playoff berth with a 6-2 win over West Shamokin in the semifinals of the District 4-6-9 Second-Place Tournament Thursday afternoon at Showers Field in DuBois.
(Photo of Coudersport's Kolby VanWhy. Photo by Paul Burdick. Check out more of Burdick's work here)
With the victory, the Falcons will try to secure a PIAA playoff berth that is being awarded to the best second-place team out of Districts 4, 6 and 9 by beating District 4 runner-up Sayre in a game that is set for 11 a.m. Friday, May 31, at Showers Field. Sayre, by virtue of District 4 winning a coin toss before the season, had a bye into the game that will send the winner onto the PIAA playoffs which start Monday, June 3.
VanWhy, who took the loss in relief Tuesday in the District 9 title game, pitched a gem going 6 2/3 innings of six-hit ball allowing two runs, both earned. He walked three and struck out four.
Meanwhile, the Coudersport offense scored twice in the first and once in the second to take a 3-1 lead after two and still led 3-2 going to the fourth.
In the fourth, the Falcons strung together four hits and a bases-loaded walk leading off the inning and then capped the frame with a two-out base hit from VanWhy to push the lead to 6-2.
VanWhy was one of three Coudersport batters to record two hits going 2-for-4 with a run scored and an RBI.
Blake Burgett was 2-for-3 with a run scored and an RBI, and Jacob Pitcher was 2-for-3 with a run scored.
Brendan Mondi led West Shamokin going 2-for-4 with a double, a triple and an RBI.
Zach Stover took the loss tossing four innings allowing six runs, three earned, on seven hits and a walk while striking out five.