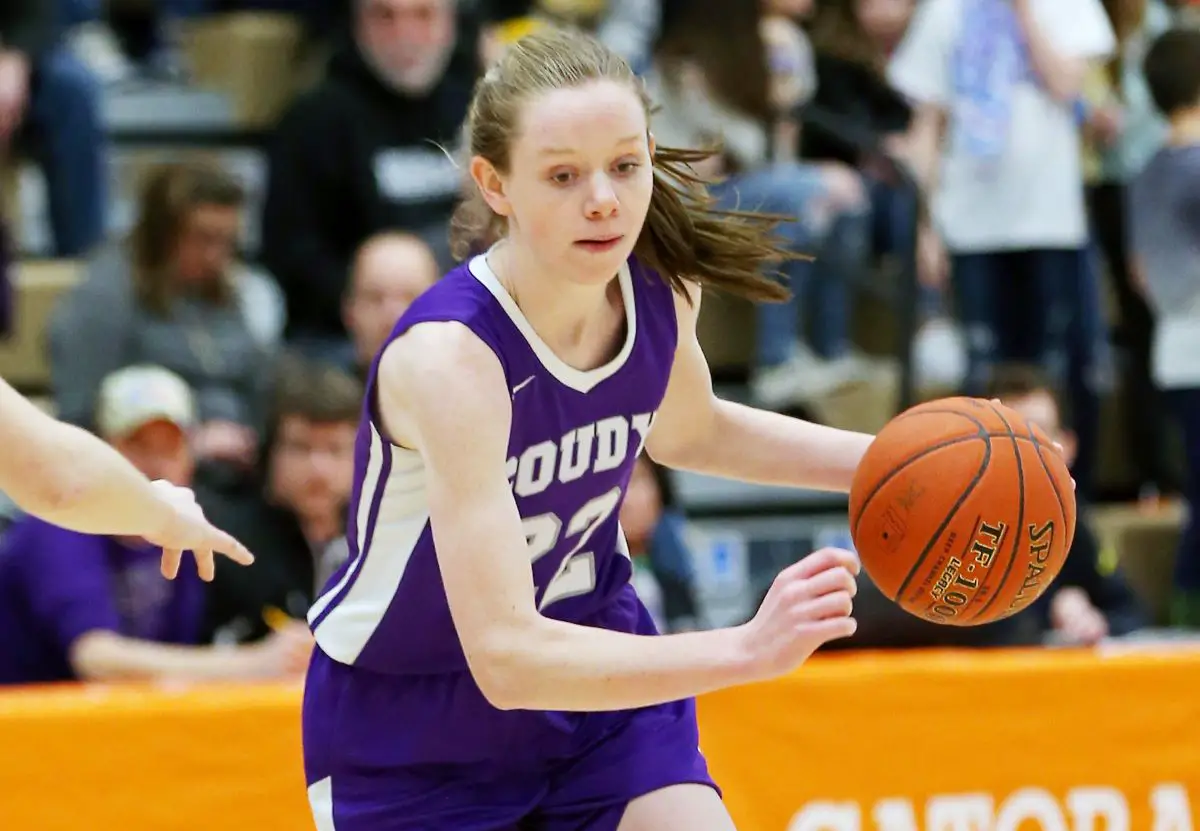 ULYSSES, Pa. – Coudersport's Sarah Chambers was recently named the North Tier League (NTL) girls' basketball MVP, while Port Allegany's Jamie Evens and Smethport's Chad Goodman were named the league's co-Coaches of the Year.
(Photo of Coudersport's Sarah Chambers. Photo by Paul Burdick. Check out more of Burdick's work here)
Joining Chambers on the All-NTL squad were teammates Mikayla Gunn and Lauren Stimaker along with Cameron County's Kalee Bresslin and Mallory McKimm, Port Allegany's Cailey Barnett and Bree Garzel, Otto-Eldred's Jadelyn Spinney and Kaite Sheeler, Northern Potter's Courtney Martin and Galeton's Cara Parsell – Galeton is a District 4 school that plays in the NTL.