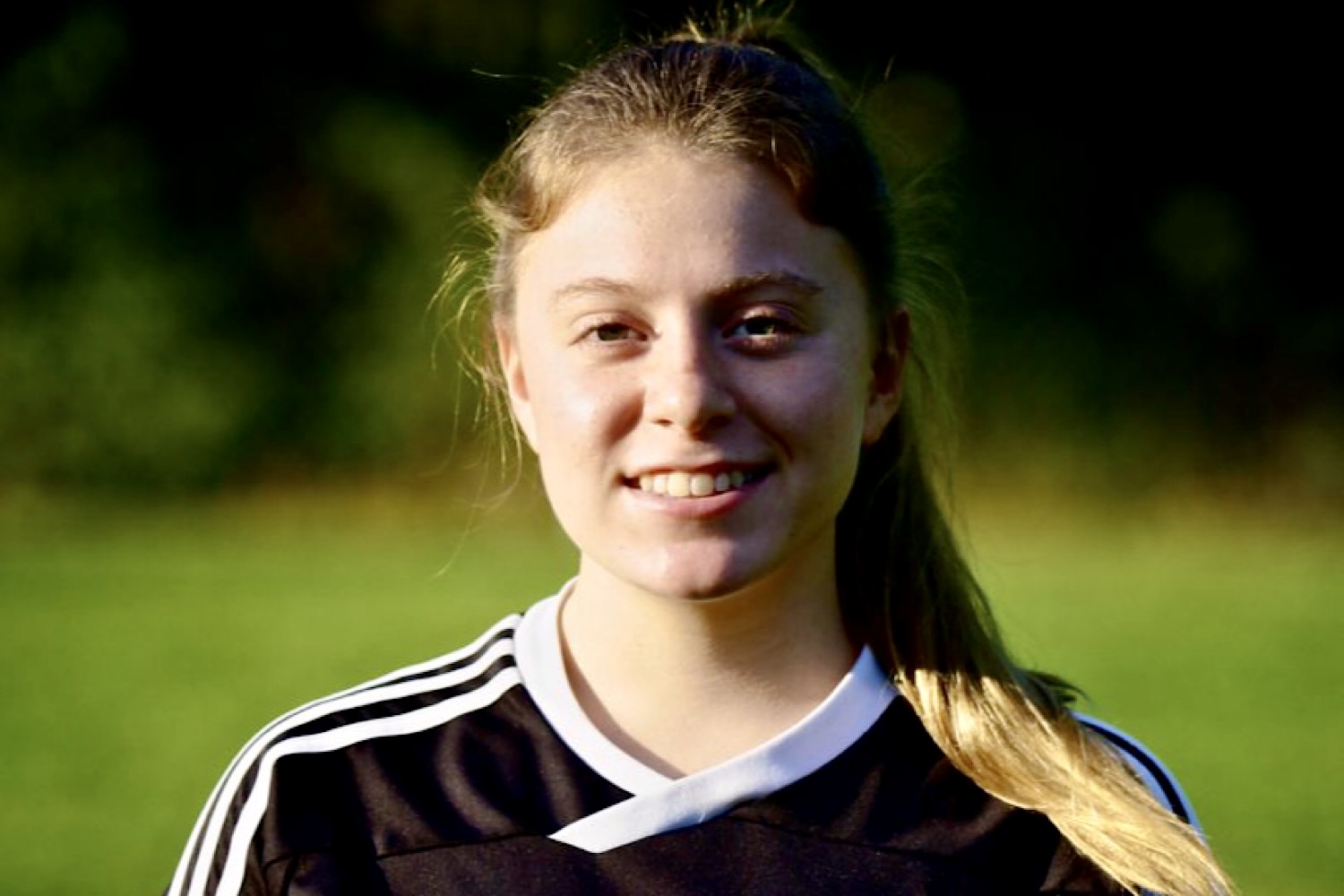 STRATTANVILLE, Pa. (EYT/D9) — Lexi Coull made 3-of-4 free throws over the final 17 seconds to help the Clarion-Limestone girls basketball team hold off rival Clarion for a 33-31 victory on Thursday evening.
(Pictured above, Lexi Coull)
Coull made two of her free throws with 17 seconds remaining to give the Lions a 32-28 lead.
However, Sophie Babington would make her third 3-pointer of the game with seven seconds left to pull the Bobcats to within one at 32-31.
Coull would miss the front end but would make the second with 6.8 seconds remaining for the 33-31 lead.
Clarion looked for Babington to try and win the game, but she was well-covered and had to pass and the shot at the buzzer by Taylor Alston fell short, giving C-L the victory.
Clarion-Limestone Area High School sports coverage on Explore and D9Sports.com is brought to you by Redbank Chevrolet and DuBrook.
"That was a gutsy win by these girls tonight," said C-L head coach Gus Simpson. "Especially after what happened down at Union the other night. We made our foul shots, which that has not been one of our stronger areas this season. Tonight, we made them when they counted. I'm proud of Lexi for being able to knock those late ones down."
Alex Leadbetter paced C-L (7-7) with 12 points while grabbing six rebounds. Alyssa Wiant and Coull each added seven points with Wiant also adding six rebounds.
Alston finished with 12 points to lead Clarion while Babington finished with nine, all on three-pointers. Marley Kline pulled down 11 rebounds for Clarion.
"We struggled the other night when Alex went down with an ankle injury," said Simpson. "To have her come back tonight and give the effort she gave before fouling out says a lot about her heart and her character. We aren't blessed with a lot of depth like some of these other teams have and that's what separates the top teams from those other teams. Tonight, we got some good minutes from Grace Shick and Sam Simpson. It won't show in the book, but they gave us some good minutes, especially at the defensive end of the floor."
Alston would score six of Clarion's 13 first quarter points as the Bobcats posted a 13-9 lead after one quarter.
Clarion would build the lead to eight points at 19-11 at the 3:03 mark before C-L would score the final five points of the quarter to close to within 19-16 by halftime.
A three by Babington started the third quarter for a 22-16 lead. Clarion still held a five-point 24-19 lead before the Lions would use a 6-0 run to take a 25-24 lead with 56 seconds remaining in the quarter and would be their first lead since 2-0.
Alston would make two free throws with no time on the clock to give Clarion a 26-25 lead after three.
The fourth quarter would turn into a battle of free throws with the late three by Babington being the only field goal of the quarter. C-L finished 8-of-12 for the quarter while Clarion 2-of-6, missing their final four attempts.
Clarion-Limestone Area High School sports coverage on Explore and D9Sports.com is brought to you by Redbank Chevrolet and DuBrook.