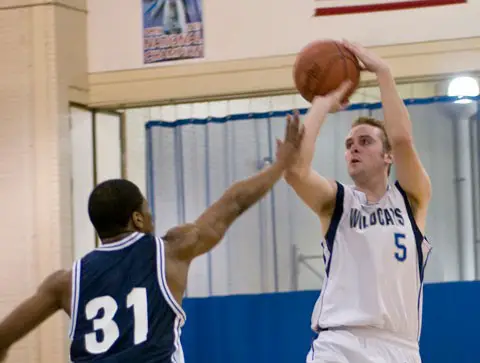 WILLIAMSPORT, Pa. – Port Allegany graduate Craig Flint will be inducted into the Pennsylvania College of Technology's (Penn College) Athletics Department Hall of Fame Sept. 30.
Flint was a two-sport standout for the Wildcats in basketball and golf from 2006-2009.
On the court, he scored a then school-record 1,196 points, bettering the previous school mark set by his brother, Tony Jr., and helped lead Penn College to two postseason appearances. He was named an All-PSUAC performer while averaging 12.0 ppg and helping the Wildcats go 18-12 and finish sixth in the nation in USCAA. In golf, Flint was a two-time All-PSUAC selection earning the award in 2006 and 2008. He helped lead the Wildcats to PSUAC Championships in both of those seasons and was also a USCAA All-American in 2008 when he finished fifth at the national championships.
Joining Flint, who will be inducted at 6:30 p.m. at Le Jeune Chef, in the Class of 2016 are Greg Solyak, Tamara Pavlov and Bambi Hawkins.