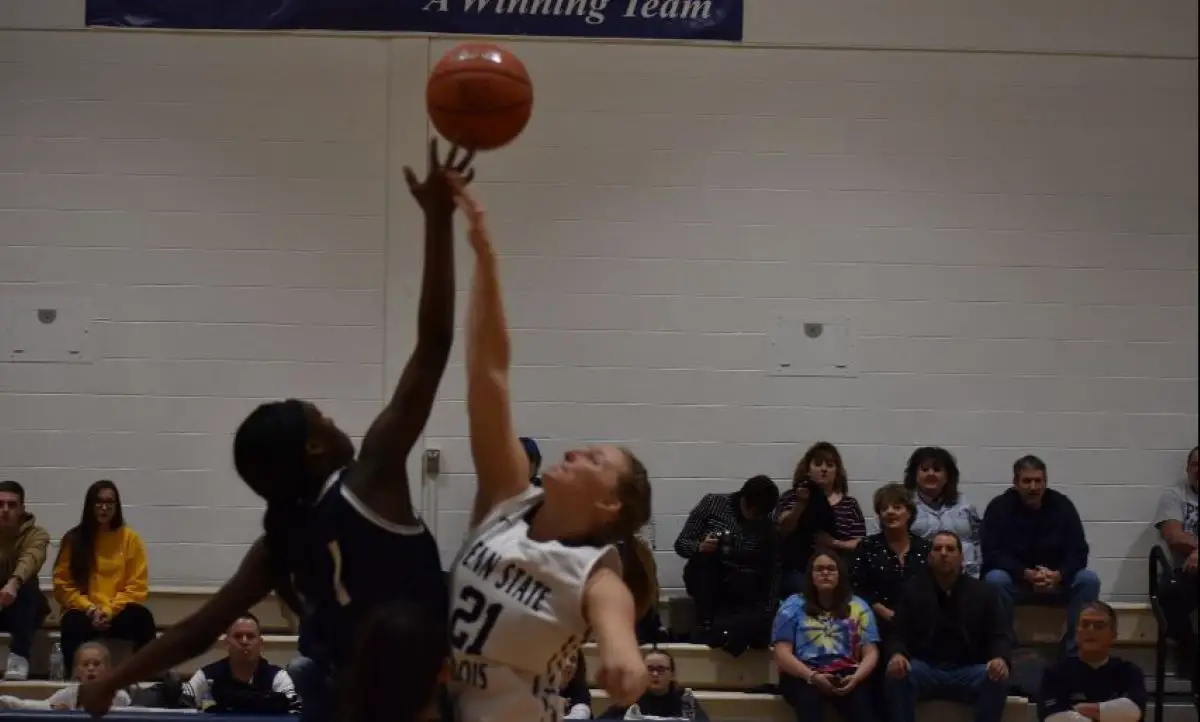 UNIVERSITY PARK, Pa. – Penn State DuBois freshman Malliah Schreck, a Cranberry High School graduate, was named the PSUAC Women's Basketball Player of the Week earlier this week.
(Photo courtesy of Penn State DuBois Athletics)
Schreck averaged a double-double in a pair of Lions wins averaging 16 points per game and 15.5 rebounds per game despite playing just 22 minutes per contest. She shot 68.8 percent from the field going 11 of 16 while also hitting 10 of 16 free throws in wins over PSU Hazelton (92-56) and PSU Schuylkill (74-42).
She scored 22 points and had 15 rebounds in the victory over Hazelton and followed that up with 10 points and 16 boards in the win over Schuylkill.
On the season, Schreck is averaging 14.6 points and 13.0 rebounds per contest despite basically playing just over 20 minutes per game in the Lions rotation system.
PSU DuBois is off to a 6-1 start and is back in action Friday, December 6, when it travels to Penn State Brandywine.
For more Penn State DuBois Athletics information check out the school's athletic website at https://www.psuduboisathletics.com