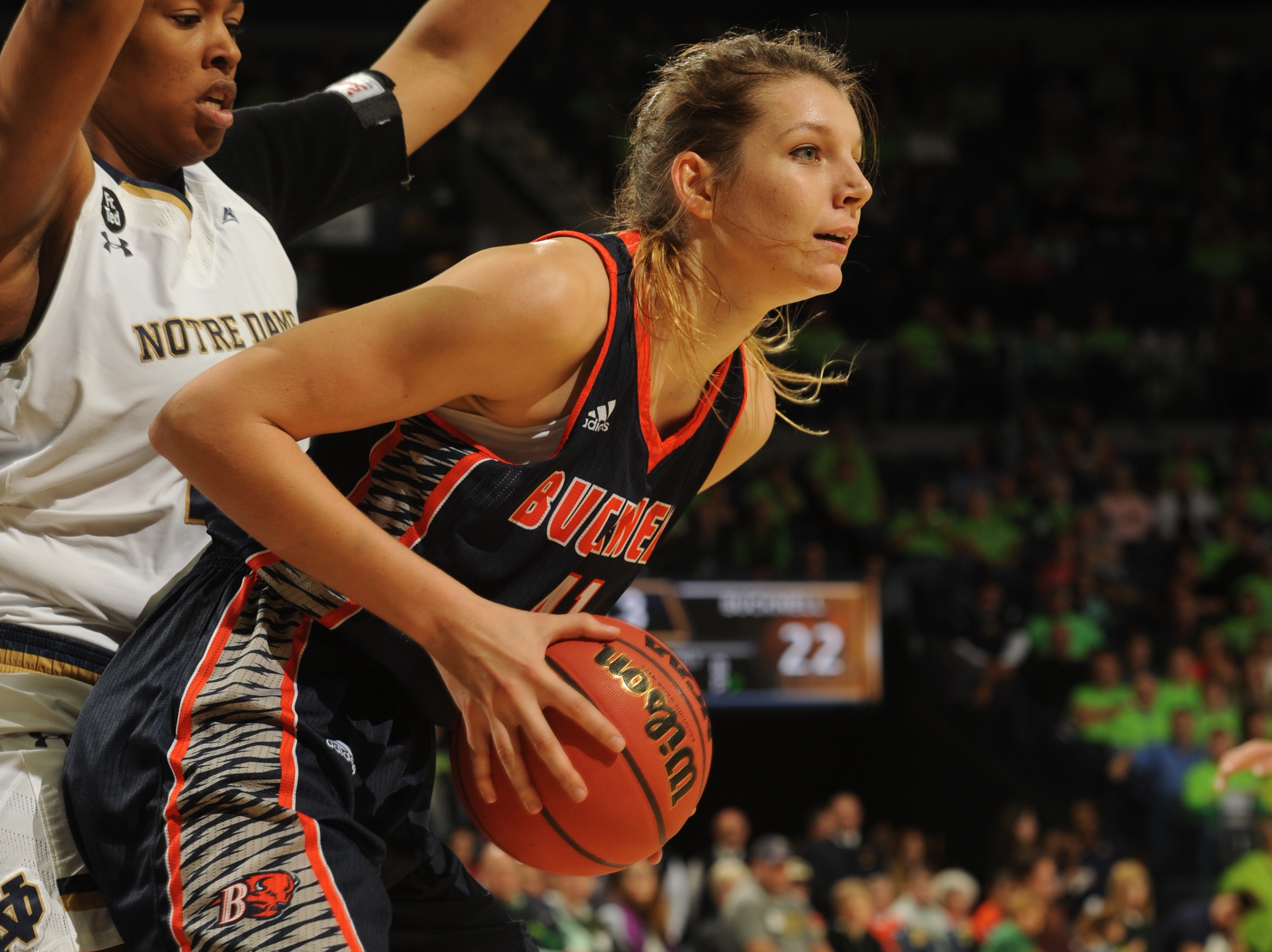 LEWISBURG, Pa. – Cranberry graduate Sune Swart, a senior this past season on the NCAA-qualifying Bucknell women's basketball team, was honored by the school this week with its Ronald J. "Pete" Pedrick award presented in recognition of demonstrated improvement and special contribution to Bucknell Athletics over a four-year period.
(Cover photo courtesy of Bucknell Athletics)
Swart made huge strides over the course of her four-year career with the Bison women's basketball squad.
After starting one game in her first three seasons with the Bison women's basketball team, Swart started 32 as a senior on her way to earning Third Team All-Patriot League recognition. She averaged 11.4 points and 6.1 rebounds per game while shooting 51.7 percent from the field, all career highs, and helped lead the Bison to a 27-6 record and the third Patriot League title in school history.
Swart was one of 19 outstanding Bucknell senior student-athletes were presented awards at the 56th Annual Department of Athletics & Recreation Senior Recognition Dinner, held Monday evening in the Terrace Room on campus.
See the full awards story here.