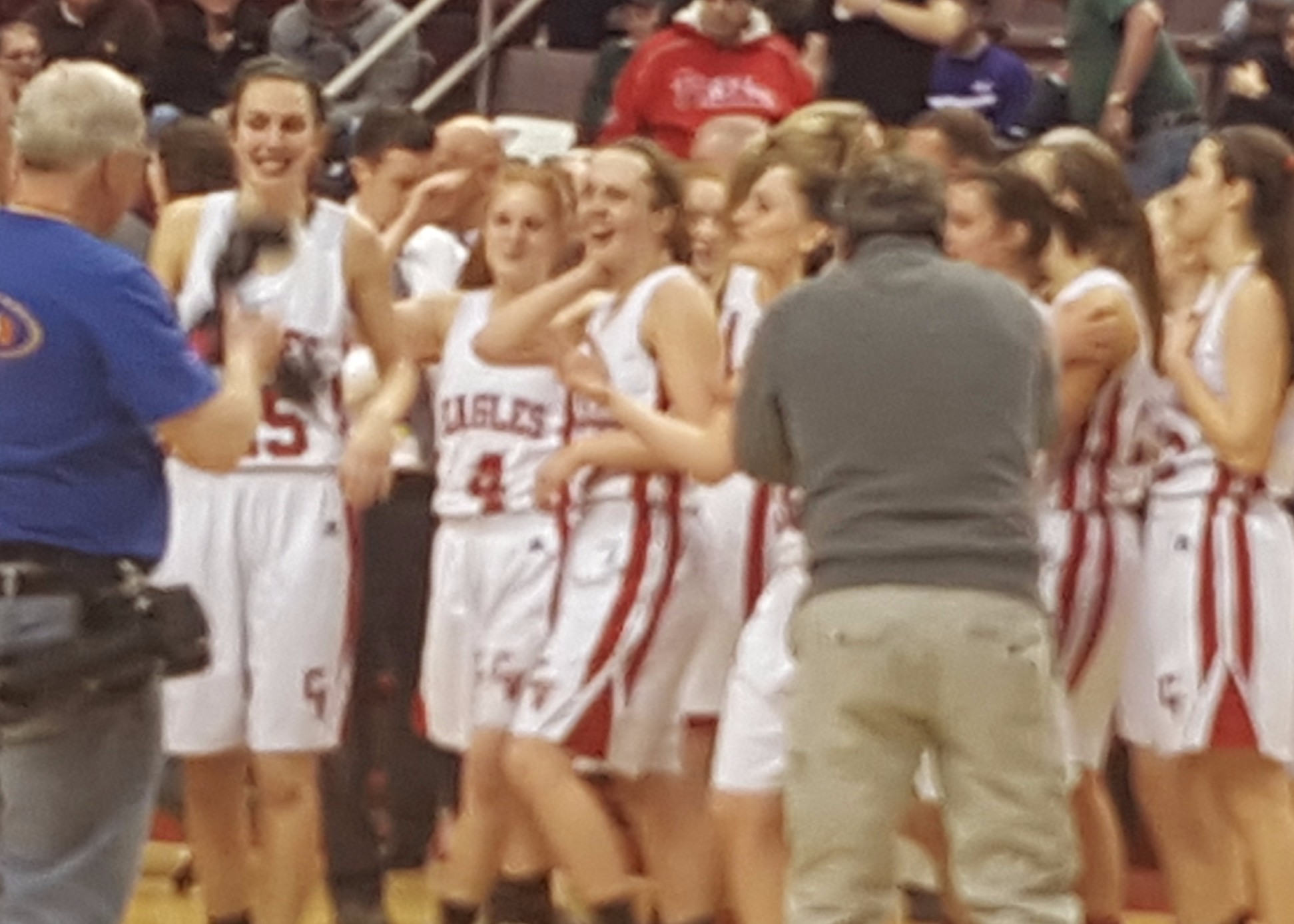 HERSHEY, Pa. – Cumberland Valley became the first public school to take home a PIAA basketball title in 2016 winning its third straight Class AAAA girls' title with a 57-34 win over Cardinal O'Hara.
Leading by just three, 15-12, at the end of the first quarter, the Eagles outscored Cardinal O'Hara 15-5 in the second quarter to grab a 30-17 halftime lead.
That lead never dipped into single digits the entire second half.
Villanova recruit Kelly Jekot led the way for Cumberland Valley with a game-high 28 points to go with seven rebounds and four assists. Addison Kirkpatrick added a doubel-double with 12 points and 10 rebounds.
Cardinal O'Hara was paced by 11 points from Mackenzie Gardler, just a sophomore. Hannah Nihill, a junior added, 10 points.
Cumberland Valley outrebounded the Lions 38-15. The Eagles shot 52.4 percent from the field (22 of 42) while Cardinal O'Hara was 11 of 38 (28.9 percent).