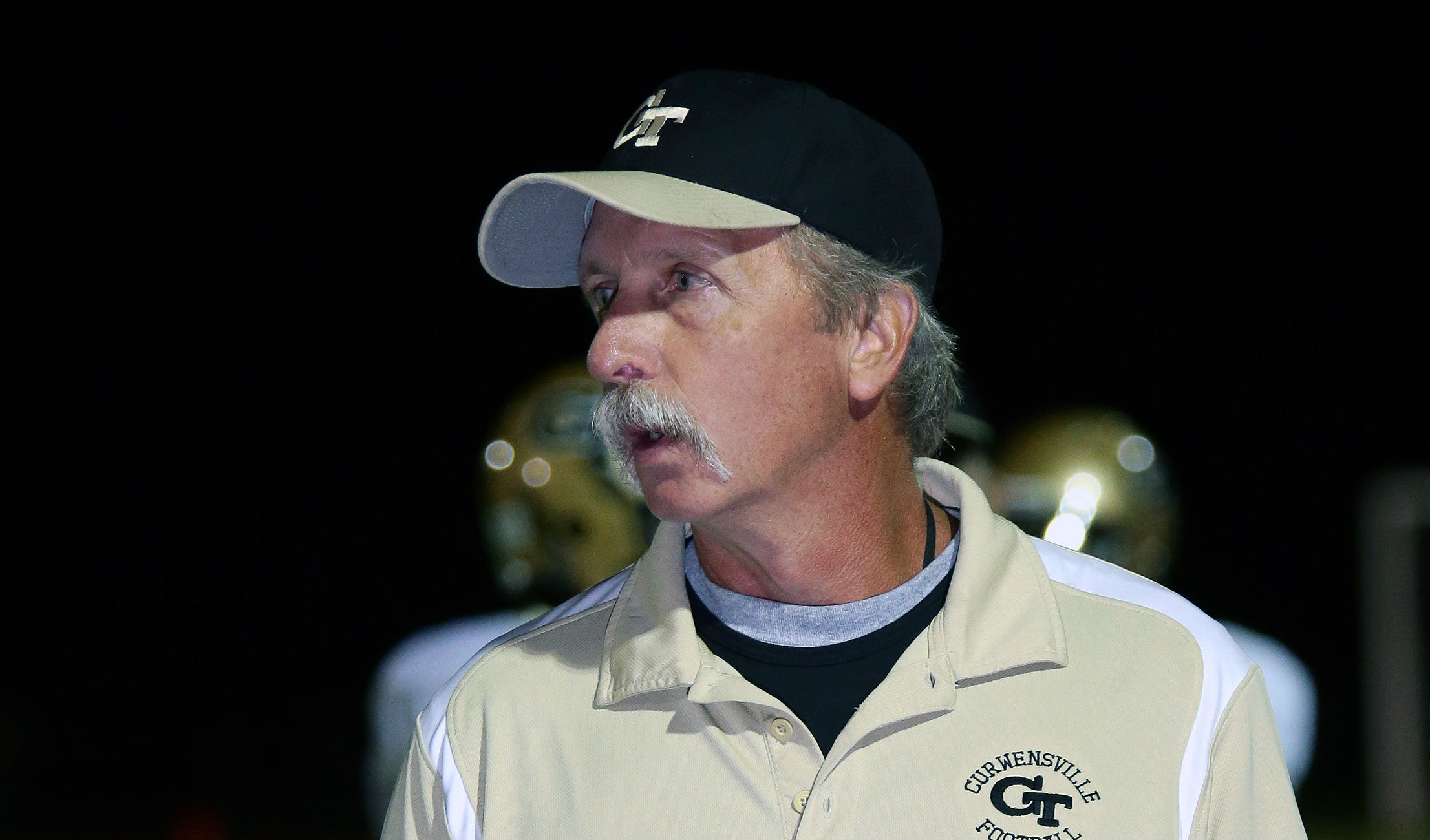 CURWENSVILLE, Pa. – Long-time Curwensville football coach Andy Evanko passed away overnight Tuesday into Wednesday.
Evanko, who coached the Golden Tide from 2000 through 2018, had been suffering from ALS (Lou Gehring's diseases). He coaches through the disease even though it took his voice from him communicating with an Ipad.
Leading Curwensville to three District 9 Class 1A titles (2000, 2004 and 2010), Evanko also led the Golden Tide to three D9 1A runner-up spots (2001, 2006 and 2018) and had a career record of 150-63 incredibly winning over 70 percent of all the games he had as a head coach (70.4 percent). He was the D9Sports.com District 9 Coach of the Year in 2004.
Evanko's teams were known for their ground-and-pound style, and he coached the top three all-time leading rushers in District 9 history (Nick Stewart, 7,324 yards), Nick Sipes (5,963 yards) and Alex Holland (5,734 yards) and his running backs hold five of the top eight single-season rushing marks in D9 history (Holland No. 2 – 2,600 in 2010 & No. 6 – 2,334 in 2011; Nate Sipes No. 3 – 2,511 in 2004; Zach Tibbens No. 5 – 2,345 in 2013; and Stewart No. 8 – 2,032 in 2016).
He also coached two D9Sports.com District 9 Players of the Year (Nate Sipes in 2004 and Nick Sipes in 2006), one D9Sports.com District 9 Defensive Player of the Year (Brad Sopic in 2004), two D9Sports.com Rookies of the Year (Stewart in 2014 and Doug Swatsworth in 2002) and four D9Sports.com Offensive Lineman of the Year (Jonathan Michaels in 2009, J.D. Skebo in 2005 and Brad Sopic and Sean Farley in 2004). The four Offensive Lineman awards are the second-most among any school in District 9 since the inception of the award in 2002.