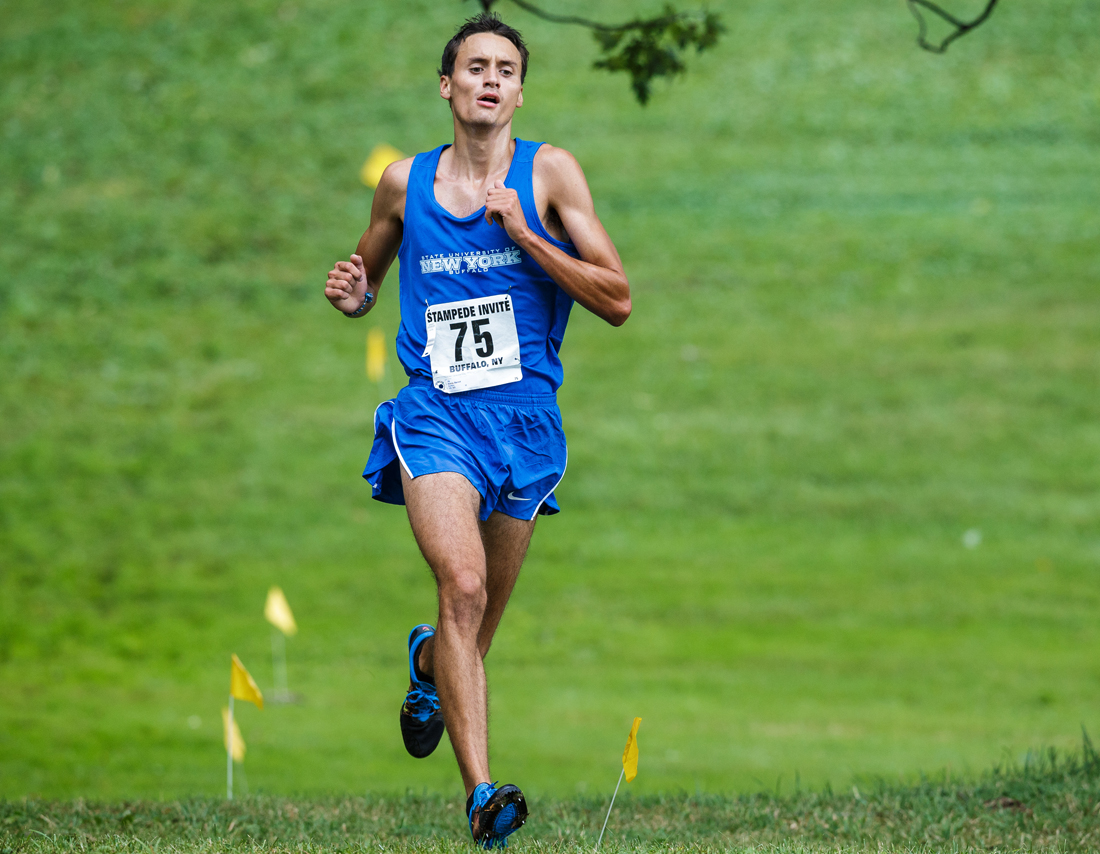 Saturday, April 18
Some more headline stories involving D9 alumni:
Baseball
St. Marys' Ryan Uhl mashing homers for IUP. Story. He earned some awards recently too. Story
Elk County Catholic's Jack Herzing wins fifth game for PSU-Behrend. Story He earned this award recently. Story
Elk County Catholic's Brandon Schlimm strikes out nine in St. Bonaventure's 4-1 loss to LaSalle. Story
Track and Field
Brookville's Dylan Buffington and North Clarion Mitch Obenrader broke school records at PSU-Behrend. Story
DuBois' Matt Nedzinski broke two records for Pitt-Johnstown. Story
Oswayo Valley's Barrett Kemp broke a school record at University of Buffalo. Story
Anyone missing below? We're sure we haven't gotten everyone out there, so let us know by emailing us at sports@d9sports.com. While we're focusing on spring sports athletes at this point, send your missing athlete regardless of season anyway and we'll get it in the database.
We have 105 on the list so far. Enjoy.
Major League Baseball
Devin Mesoraco (Punxsutawney), Cincinnati Reds
Mesoraco baseballreference.com page
Joe Beimel (St. Marys/Kersey), (recently released by Texas Rangers)
Beimel baseballreference.com page
Minor League Baseball
Seth Streich (Johnsonburg)
Streich baseballreference.com page
Jon Kemmer (Clarion)
Kemmer baseballreference.com page
David Lyon (Cameron County)
College Baseball
St. Bonaventure University Team Page
Clarion University Team Page
Nathan Bonfardine (Brookville)
Jordan Mesoraco (Punxsutawney)
Indiana Pa. Team Page
Michael Klingensmith (Punxsutawney)
Slippery Rock Team Page
University of South Carolina Upstate Team Page
Pitt-Johnstown Team Page
Lock Haven Team Page
California Pa. Team Page
Gannon University Team Page
Mount Union Team Page
Brandon Bell (Clarion-Limestone)
Pitt-Bradford Team Page
Caleb Bennett (St. Marys)
Connor Borowski (Bradford)
Alexx Tyger (St. Marys)
Penn State-Behrend Team Page
Pitt-Greensburg Team Page
College Softball
Clarion University Team Page
Ashley Barenchik (Punxsutawney)
Lyndsey Jones (Redbank Valley)
Indiana Pa. Team Page
Seton Hill Team Page
Penn State-Behrend Team Page
Pitt-Bradford Team Page
Ang Comilla (Bradford)
Meagan Hillard (Bradford)
Courtney Schuler (Smethport)
Brianna Stenta (Ridgway)
Pitt-Johnstown Team Page
Westminster College Team Page
Mount Aloysius Team Page
Chelsea Engeholm (Punxsutawney)
Shenandoah University Team Page
Megan Vanderburgh (Clearfield)
Track and Field
Ole Miss Team Page
Georgetown University Team Page
University of Buffalo Team Page
University of Louisville Team Page
University of Akron Team Page
University of Pittsburgh Team Page
Duquesne University Team Page
Penn State University Team Page
Women's Team Page
Slippery Rock University Men's Team Page
Edinboro University Team Page
Lock Haven University Men Team Page
Women's Team Page
Mansfield University Team Page
Pitt-Johnstown Team Page
Clarion University women Team Page
Sydney Dubensky (Punxsutawney)
Elizabeth Gourley (Redbank Valley)
Tara Peterson (Clarion-Limestone)
St. Francis (Pa.) Men's Team Page Women's Team Page
Shippensburg Team Page
Danielle Sciremammano (DuBois)
Seton Hill Team Page
Penn State-Behrend Team Page
Mitch Obenrader (North Clarion)
Grove City College Team Page
St. Vincent College Team Page-women
Westminster College Women's Team page
Women's Tennis
St. Vincent College Team Page