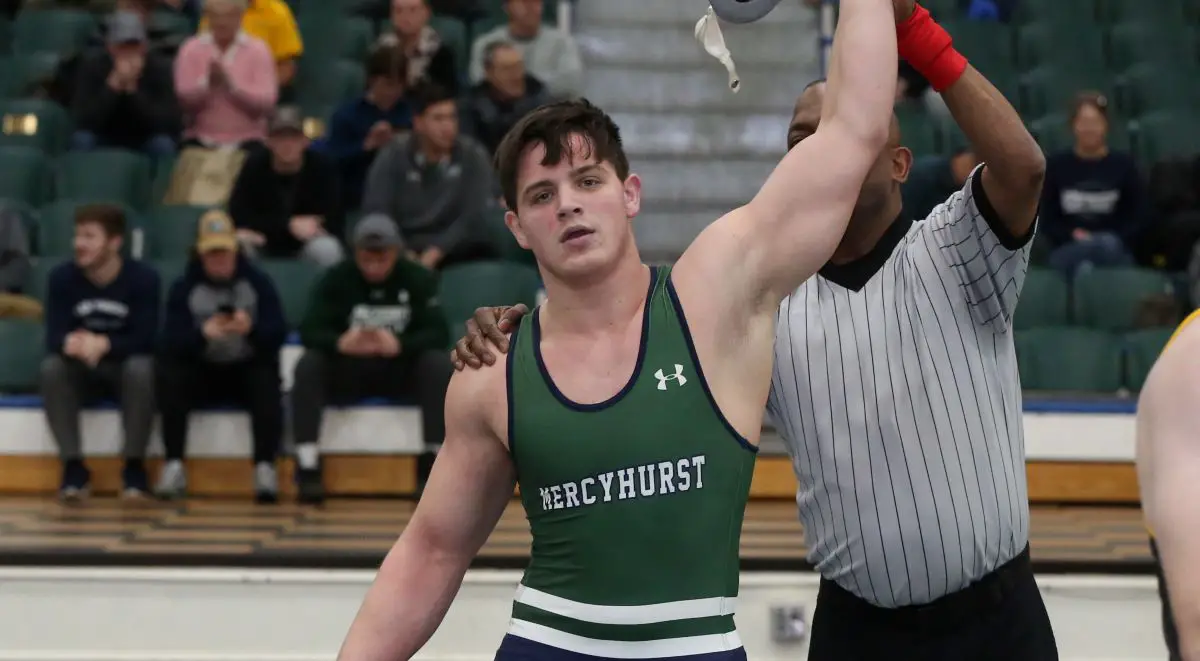 LOCK HAVEN, Pa. – Clearfield Area High School alum Luke McGonigal was named a PSAC First-Team wresting selection recently.
(Photo courtesy of Mercyhurst Athletics)
McGonigal finished the 2019-20 season with a 27-5 overall record and recorded 11 falls, the sixth-best mark in Division II and tied for the most by a 197 pounder this year.
After opening the season 1-3, McGonigal went on to win 26 of 28 matches. He was a perfect 16-0 in dual matches this season and finished the 16 straight victories. In PSAC matches, McGonigal went 13-2.
At the NCAA Super Region I Tournament, McGonigal opened with a pair of pins to advance to the semifinals. After a 9-2 decision over Alex Delp of Pitt-Johnstown, McGonigal scored a takedown on Freddie Nixon of Gannon in sudden victory to claim the 197-pound title and qualify for the NCAA Championship.