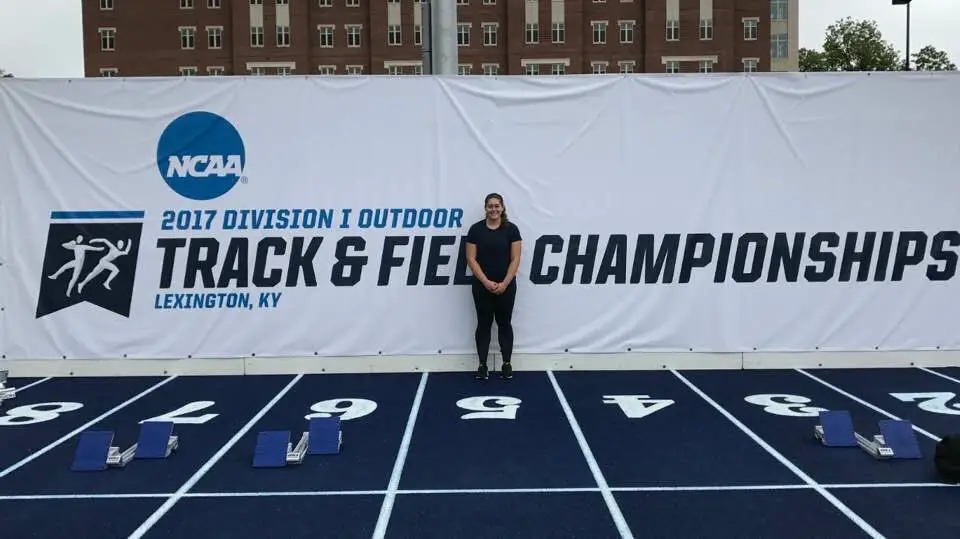 LEXINGTON, Ky. – At least four District 9 alums will compete in the 2017 NCAA Division I East Region Preliminaries, hosted by the University of Kentucky, Thursday, May 25, through Saturday, May 27.
(Cover photo: Maura Kimmel. Submitted photo)
Johnsonburg graduate Michael Shuey and Brookville graduate Ryan Keer are competing in the men's javelin Thursday for Penn State, while Moniteau graduate Maura Kimmel is throwing the discus Friday for the University of Pennsylvania and Elk County Catholic graduate Kennedy Wiesner is running the 1,500-meter run for Georgetown.