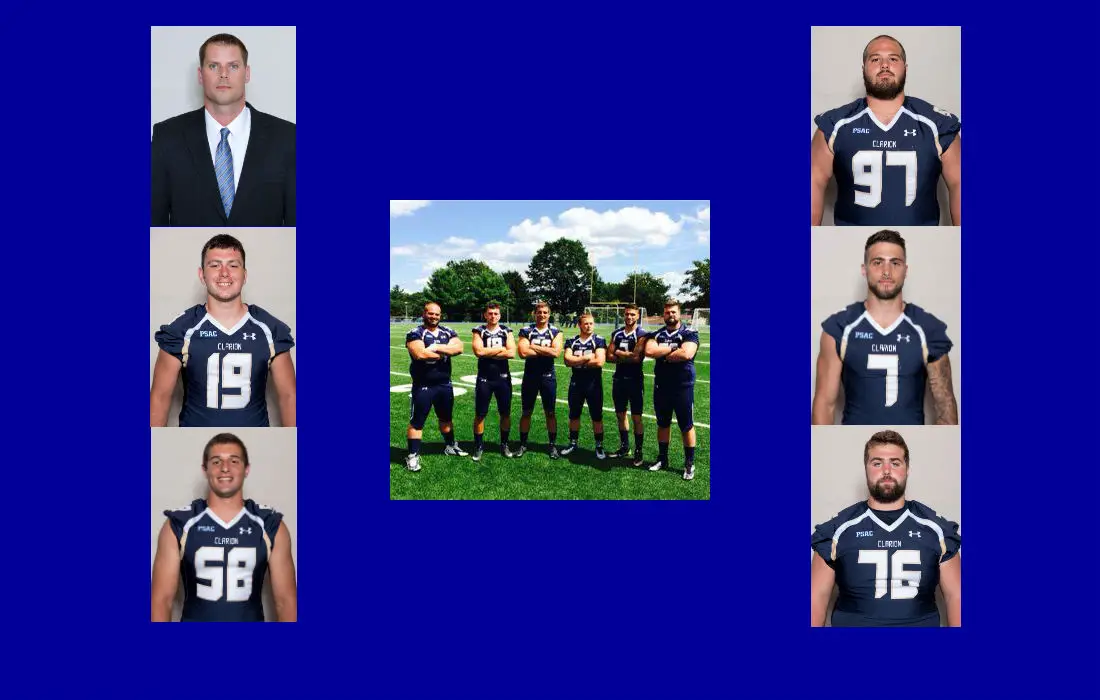 By Chris Rossetti
CLARION, Pa. – 6-0 with a District 9 flavor to it.
That's the Clarion University football team right now.
The Golden Eagles are off to their best start in 32 years, and six District 9 alums have a lot to do with it starting with first-year head coach Chris Weibel, an East Brady native who played on the final East Brady football team in 1990 before finishing up his career at Armstrong Central after East Brady closed.
The Golden Eagles also feature five starters – two on offense, one on defense and two on special teams – who claim District 9 roots.
The starters on offense are redshirt sophomore left tackle Jake Heigel, a DuBois Central Catholic graduate who played football as part of a co-op at Brockway, and junior eligibility-wise wide receiver Kevin Genevro, who was a senior on the 2006 Elk County Catholic PIAA Class A title team and went on to play basketball at Penn State-DuBois before returning to school this year in part to play football.
On defense is senior nose guard Andrew Fragale from Cameron County, and on special teams are junior placekicker Phil Esposito of Brockway and senior long snapper Erik White on Clearfield.
And according to Weibel, all five players are key parts to Clarion's success so far this season.
The numbers would back Weibel up.  
Heigel is an anchor on an offensive line that has allowed the Golden Eagles to rank third in the PSAC in scoring (41.7 ppg) and fifth in total offense (463.3 yards per game).
Genevro, meanwhile, looks like he hasn't missed a beat from his high-school playing days ranking second on the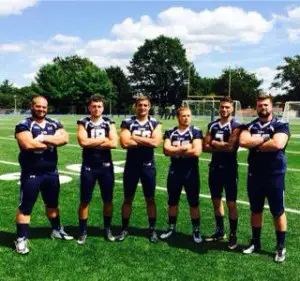 team with 21 catches for 464 yards and five touchdowns. He ranks 12th in the PSAC in receiving yards and tied for seventh in receiving touchdowns.
Fragale has been a key member of a Clarion defense that ranks fourth in the PSAC in points allowed (20.2 ppg). He has 19 tackles and three sacks this year and has 108 career stops with 12 ½ sacks. On the season, he has also recovered two fumbles and forced one.
Esposito, meanwhile, has turned into one of the top kickers in the PSAC converting on 10 of 12 field goals with a long of 44 yards. He is tied for the PSAC lead in made field goals and made-field-goal percentage (83.3 percent).
Clarion will try to go 7-0 for the first time since 1983 when it hosts Seton Hill at 3 p.m. Saturday at Memorial Stadium.