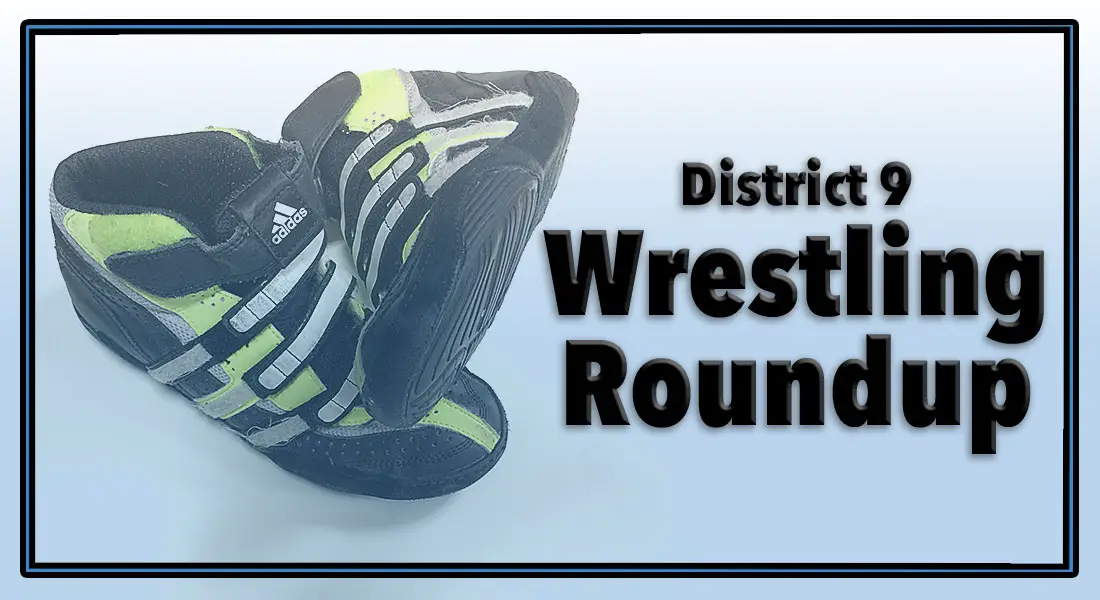 CLARION, Pa. — District 9's annual dual wrestling team championships will feature 10 teams this year — six in Class 2A and four in Class 3A — in a one-day event held once again at DuBois Area High School next Saturday, Feb. 4.
Wrestling Chairman Randy Cathcart announced the tournament pairings today. In Class 2A, defending state champion Brookville is the top seed while Coudersport, Ridgway, Clarion, Brockway and Redbank Valley are the No. 2 through No. 6 seeds.
That means a preliminary round will start the day at 10 a.m. with No. 3 Ridgway wrestling No. 6 Redbank Valley and No. 4 Clarion meeting No. 5 Brockway. The winners advance to the semifinals at approximately 1 p.m. with No. 1 Brookville facing the Clarion/Brockway winner and No. 2 Coudersport facing the Ridgway/Redbank Valley winner. The finals and consolation finals are set for about 4 p.m.
Because D9 gets a second state berth this cycle, there could be a "true second" match following the finals and consolation final. If the championship match loser didn't beat the third-place team, then another match will be wrestled to determine the second state berth.
Because of Shikellamy entering the Class 3A tournament this year, it's actually a District 4/9 Tournament with DuBois as the top seed followed by St. Marys, Shikellamy and last year's D9 champion Clearfield. The semifinals — DuBois vs. Clearfield and St. Marys vs. Shikellamy — follow the Class 2A preliminary round at around 11:30 a.m. with the championship match set to follow the Class 2A semifinals at around 2:30 p.m.
In his release, Cathcart noted that the starting times of each round may change depending on the length of the matches. Each round will start 15 minutes after the previous round is completed.
CLASS 2A
Seeding
Brookville 2. Coudersport 3. Ridgway 4. Clarion 5. Brockway 6. Redbank Valley
All bouts Saturday, Feb. 4 at DuBois High School
Quarterfinals 
1o a.m. – (6) Redbank Valley vs. (3) Ridgway
1o a.m. (5) Brockway vs. (4) Clarion
Semifinals
Approx. 1 p.m. – Brockway/Clarion winner vs. Brookville
Approx 1 p.m. – Redbank Valley/Ridgway winner vs. Coudersport
Championship
Approx. 4 p.m. – Semifinal Winners
Consolation
Approx 4 p.m. – Semifinal Losers
"True Second" (If Needed)
Following Championship/Consolation: Consolation winner vs. Championship loser if needs did not meet in the semifinals
CLASS 3A
Seeding
DuBois 2. St. Marys 3. Shikellamy 4. Clearfield
All bouts Saturday, Feb. 4 at DuBois High School
Semifinals
Approx 11:30 a.m. – (4) Clearfield vs. (1) DuBois
Approx 11:30 a.m. – (3) Skikellamy vs. (2) St. Marys
Championship
Approx. 2:30 p.m. – Semifinal winners