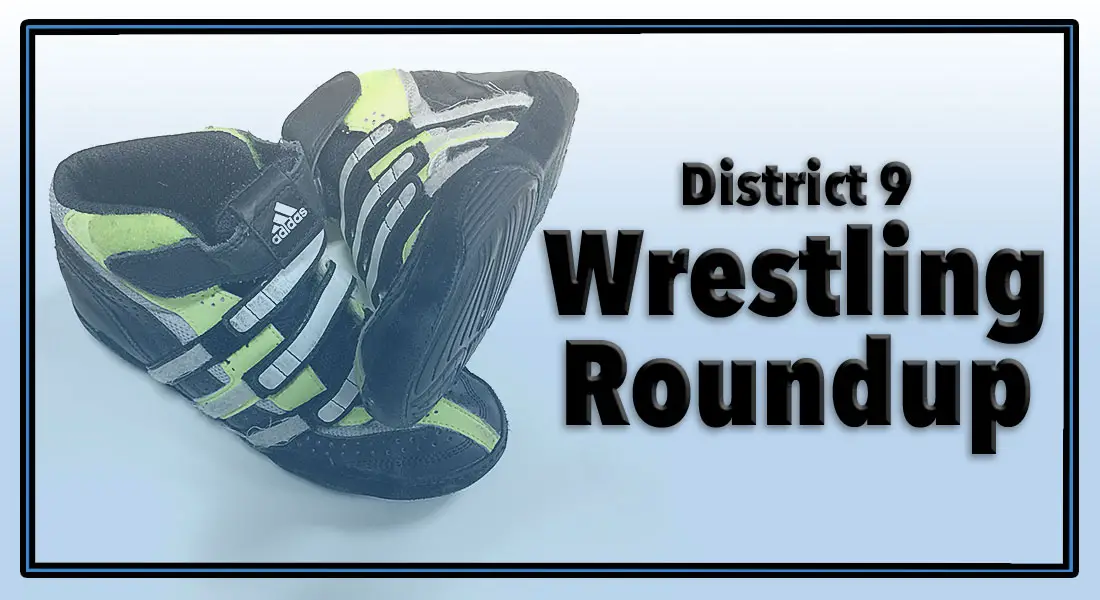 BROOKVILLE, Pa. — This Saturday's 21st Annual Johnson Motors Ultimate Duals was sliced from six to five teams this week when Greenville scratched due to health concerns within its roster. A new five-team round-robin schedule was released by Duals organizers.
9 a.m.
Brookville vs. Bishop McCort and Burrell vs. Chestnut Ridge.
10:30 a.m.
Brookville vs. Chestnut Ridge and Reynolds vs. Burrell.
Noon
Burrell vs. Bishop McCort and Chestnut Ridge vs. Reynolds.
Junior varsity matches between noon and 2:30 p.m. sessions.
2:30 p.m.
Brookville vs. Burrell and Reynolds vs. Bishop McCort.
4 p.m.
Chestnut Ridge vs. Bishop McCort.
6 p.m.
Brookville vs. Reynolds.
100 WINS — Brookville's Gavin Park reached the 100-win milestone in Thursday's match against Fort LeBoeuf. He's the 14th Raider to reach the century mark.
Check out Bob Imhof's in-depth history file on District 9 wrestling here.
CLEARFIELD DUALS — Also Saturday, 16 teams make up this year's Clearfield Duals, the biggest in that event's nine-year run. Check out the preview story here.
STATE RANKINGS — In the latest Off the Mat Wrestling Rankings (entire list can be found here), several District 9 wrestlers were recognized in the top-16 per weight class rankings.
Team-wise, the Brookville Raiders are No. 2 in Class 2A behind Reynolds. Those teams will meet Saturday at the Ultimate Duals. Brookville is the only state-ranked D9 team in either classification. Individually, here are the D9 wrestlers who are ranked:
CLASS AA (Off the Mat)
113: 5. Keelan Kunselman, Brookville
120: 3. Gavin Park, Brookville
126: 10. Kai Sorbin, Brookville
145: 16. Dillon Keane, Bradford
152: 2. Caleb Hetrick, Brookville
160: 11. Colton Rapp, Clarion; 12. Jake Kallenborn, Port Allegany
182: 7. Noah Cieleski, Brookville
195: 8. Xavier Molnar, Brookville
220: 3. Tyler Cook, Brookville
HWT: 10. Steven McClure, Curwensville; 11. Colton McClain, Ridgway
CLASS AAA (papowerwrestling.com)
106: 21. Trenton Donahue, DuBois
113: 13. Ed Scott, DuBois
120: 18. Tyler Dilley, St. Marys
126: 17. Dalton Woodrow, DuBois
132: 12. Kolby Ho, DuBois
138: 23. Alec Bittner, St. Marys
145: 22. Cameron Resch, St. Marys
160: 18. Carson Hanna, DuBois
182: 4. Luke McGonigal, Clearfield
195: 19. Dave Henninger, DuBois
220: 21. Christian Steffan, St. Marys