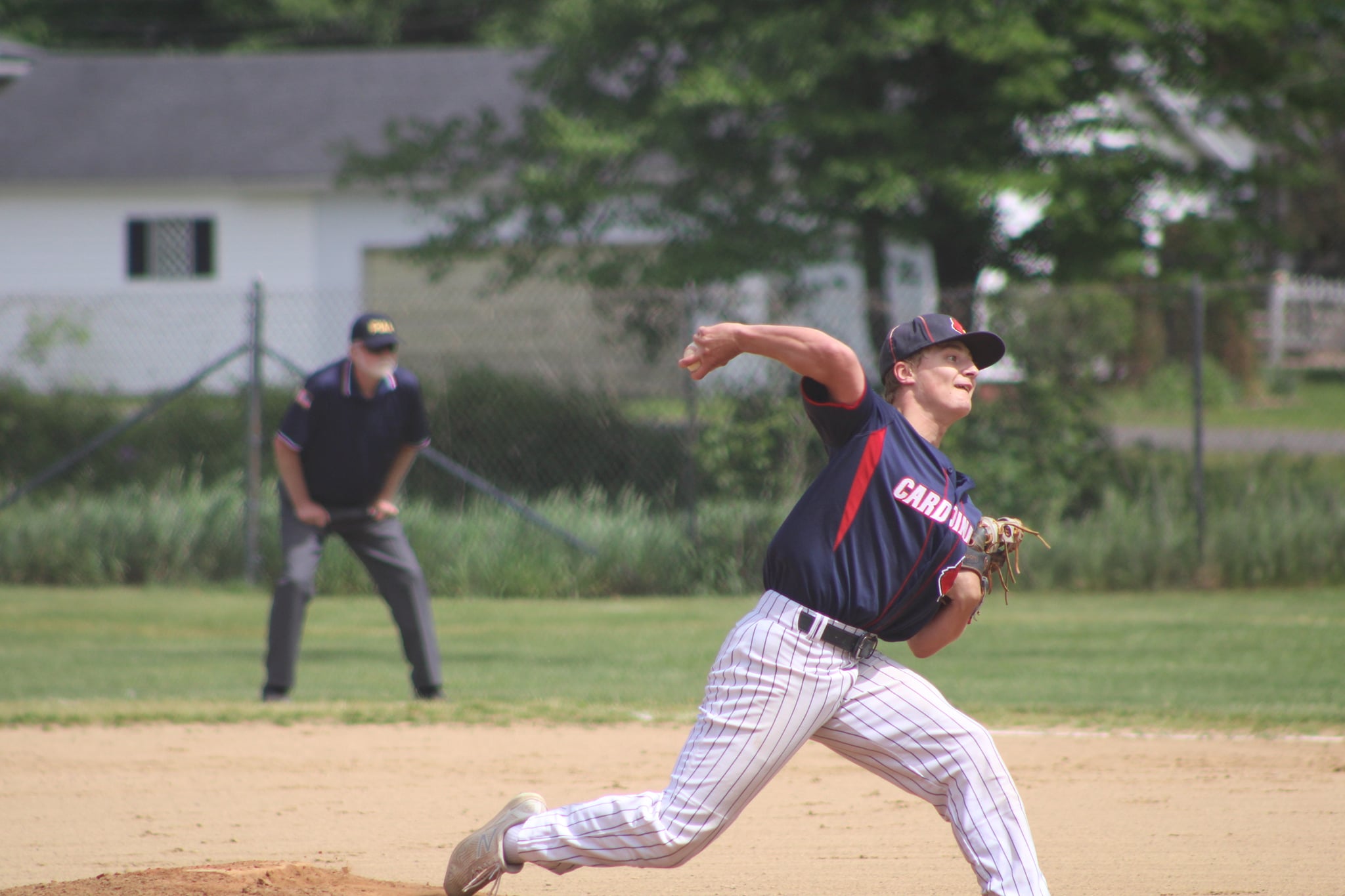 DUBOIS, Pa. – DuBois Central Catholic took home the Baseball Class A title, using clutch hitting to prevail over Elk County Catholic, 7-4.
(Photo of Carter Hickman by Melanie Spellen, find more of her action photos here.)
Carter Hickman was the star of the game for DCC, as he drove in three runs with a pair of key hits while pitching five innings of strong relief. Kaden Brezenski also had two hits for the Cardinals.
DCC took a 2-0 lead after the first inning, with Dante Armanini plating Matt Pyne on a fielder's choice, and Damon Foster singling home Armanini to put the Cardinals ahead. ECC replied by scoring three in the second, with Tommy Slay and David Anderson tallying RBI singles in the inning.
The Cardinals tied the game up in the bottom of the second, as Pyne walked, stole second, and then scored on a Hickman single. ECC would take a 4-3 lead in the third, as Ben Gritzer brought Brandin Anderson home on a groundout, putting the Cardinals ahead for good. Hickman would dominate in relief for DCC, allowing one hit and one unearned run over the final five innings, striking out three.
DCC would broaden their lead in the sixth, with Cartar Kosko driving in Neel Gupta with a single, and Hickman helping himself with a two-RBI triple to boost DCC's lead to 7-3. The Crusaders would score one in the seventh and bring the tying run to the plate, but Hickman got Jordan DePrator to fly out to end the game, clinching the title for DuBois Central Catholic.
The Cardinals advance to the PIAA State Tournament alongside the Crusaders, who reach the tournament as the second-place team in D9.