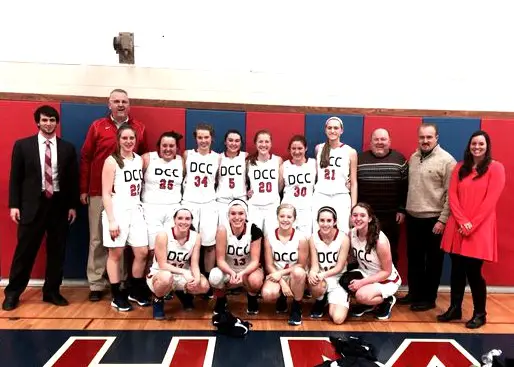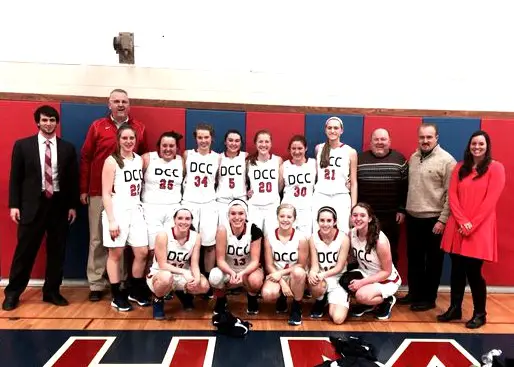 ST. MARYS, Pa. – Five different DuBois Central Catholic players scored in overtime to help the Lady Cardinals win their first AML title since 2005 with a 51-46 overtime victory against Kane in the AML Title Game Saturday at St. Marys High School.
It was the first-ever AML Title Game win for DCC (16-8), as the conference didn't start its playoffs until 2006.
Kane (15-9) had rallied from a five-point deficit, 38-33, with 1:45 to play to force overtime tied at 38 – the Lady Wolves had a last-second shot in regulation that would have won the game blocked away.
But in the extra session Riley Assalone and Macey Hanes each scored four points to help the Lady Cardinals outscore Kane 13-8 to get the victory.
Stephanie Rossi led DCC, which held a 22-14 halftime lead and a 33-24 lead at the end of three quarters, with 13 points. Assalone and Jordy Frank each added 12 tallies.
Freshman Ella Marconi paced Kane with a game-high 19 points including seven in the fourth-quarter when the Lady Wolves outscored the Lady Cardinals 14-5. Marconi added 15 rebounds and four blocked shots. Trinity Clark added 11 points, all in the fourth quarter (7) and overtime (4), and 14 rebounds.  
Both teams are headed to the District 9 postseason.
Kane is the fourth seed in the D9 Class AA bracket and will play Brookville at 7 p.m. Wednesday at North Clarion High School.
DCC is the fifth seed in the D9 Class A tournament and will take on Keystone at a site, date and time to be determined in the quarterfinals.