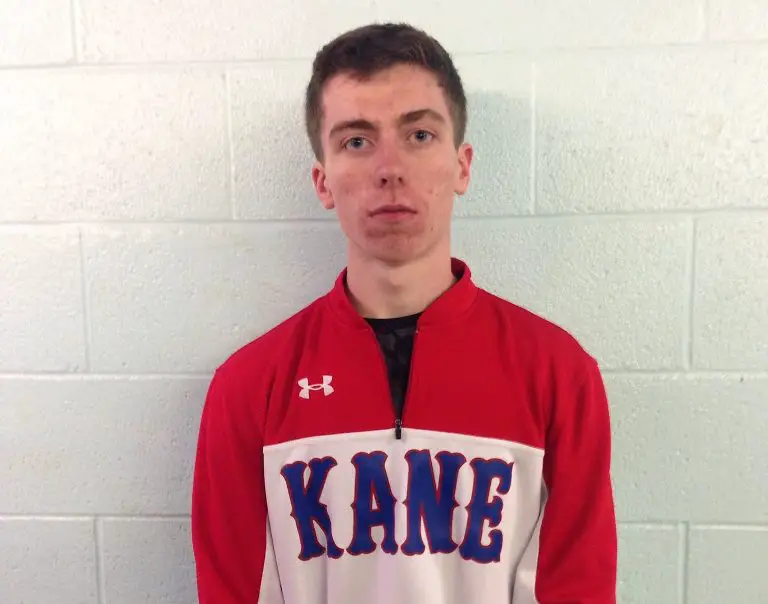 Dec. 14 basketball recaps.
(Photo: Chad Greville, Kane)
BOYS'
KANE 79, PORT ALLEGANY 54
PORT ALLEGANY, Pa. – Chad Greville had a triple-double to lead visiting Kane to a 79-54 win over Port Allegany.
The sophomore Greville scored 26 points, grabbed 12 rebounds and dished out 11 assists in the win. Al Rezzelle added 18 points and 10 rebounds with Austin Pierson chipping in 14 points for the Wolves.
David Talkington led Port Allegany with 25 points
GIRLS
RIDGWAY 40, PORT ALLEGANY 28
RIDGWAY, Pa. – Thanks to 18 points, 11 rebounds, eight blocked shots, five steals and two assists from Emily Fullem, Ridgway topped visiting Port Allegany, 40-28.
Alyssa Kasmerski added eight points, seven rebounds and two steals for the Lady Elkers with Casey Woodford chipping in eight points and two assists.
Cailey Barnett had a team-high 16 points for Port Allegany
COUDERSPORT 64, BRADFORD 31
COUDERSPORT, Pa. – Haley Keck hit six 3-pointers on her way to a game-high 26 points, as Coudersport topped visiting Bradford, 64-31.
Shaelyn Black added 16 points for the Lady Falcons, who scored 22 first-quarter points and 42 points in the first half. Sarah Chambers added 11 tallies.
Hannah Lary led Bradford with 11 points with Erica Marshall adding seven.
BUCKTAIL 37, AUSTIN 27
RENOVO, Pa. – Maria D'Onofrio scored 20 points to lead Bucktail to a 37-27 win over visiting Austin.
Jordan Brewer led Austin with 11 points with Angie Watson adding eight tallies.
Bucktail 37, Austin 27