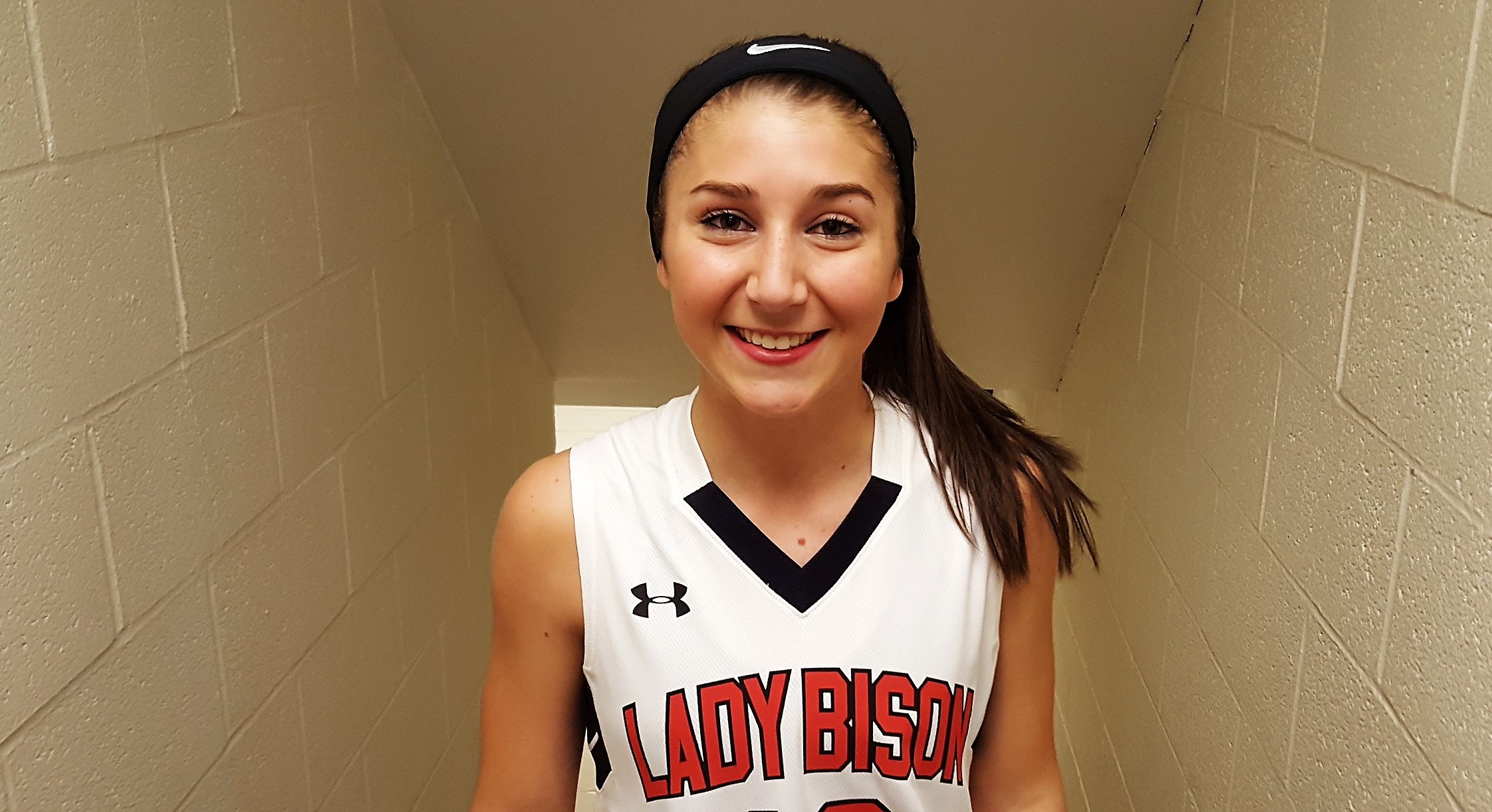 Dec. 19 girls' basketball recaps.
(Photo: Alyana Ryan scored a career-high 37 points to help Clearfield beat Philipsburg-Osceola Wednesday)
CLEARFIELD 59, PHILIPSBURG-OSCEOLA 50
HYDE, Pa. – Alayna Ryan scored a career-high 37 points while adding 11 rebounds, four assists and three steals to lead Clearfield to a 59-50 Mountain League win over visiting Philipsburg-Osceola.
While the Clearfield coaching staff wasn't positive, it was thought that Ryan's 37 points may have set the school record for points in a game by a girls' player. It is the most points by a Clearfield player since long-time head coach Joey Castagnolo took over the program in 1998.
She scored 29 of her points after halftime helping the Lady Bison expand on a 24-21 halftime lead.
Megan Durandetta and Faith Ogden each added seven points for Clearfield.
Hallie Herrington had a team-high 27 points for Philipsburg-Osceola including 18 in the second half. Sam Bainey added nine tallies on three 3-pointers.
RIDGWAY 50, CURWENSVILLE 38
RIDGWAY, Pa. – Gabby Rohr scored 14 points and grabbed five rebounds to help Ridgway to a 50-38 home AML win over Curwensville.
Alyssa Kasmerski, Casey Woodford and Christina Fullem each added eight points with Kasmierski also contributing six rebounds and five assists, Woodford seven rebounds and three helpers and Fullem four rebounds, four steals and a blocked shot.
Madi Weber had 15 points for Curwensville.
JOHNSONBURG 56, SHEFFIELD 17
JOHNSONBURG, Pa. – Building a 43-6 halftime lead, Johnsonburg rolled to a 56-17 AML victory over visiting Sheffield.
Cassidy King led the Ramettes with 17 points with Lindsey Kocjancic adding 14 and Maria Jones 13.
Annabelle Sheldon paced Sheffield with five points.
PUNXSUTAWNEY 38, WEST SHAMOKIN 28
RURAL VALLEY, Pa. – Riley Presloid and Kate Horner combined to scored 25 points to lead Punxsutawney to a 38-28 win at West Shamokin.
Presloid paced Punxsy with 14 points with Horner adding 11.
Abby Gigliotti chipped in 11 rebounds, eight blocked shots, two assists and two points for the Lady Chucks.
ELK COUNTY CATHOLIC 53, DUBOIS 40
ST. MARYS, Pa. – Behind a monster game from Taylor Newton, Elk County Catholic picked up its first win of the season, 53-40, over visiting DuBois in D9 League action.
Newton had 25 points and 15 rebounds in the win, while Maddie Kear added nine points and 10 assists and Sady VanAlstine eight points.
Chelsea DeSalve and Maddie Smith each scored 10 points for DuBois.
MARION CENTER 46, DUBOIS CENTRAL CATHOLIC 24
DUBOIS, Pa. – Jackie Fetsko scored 24 points to lead visiting Marion Center to a 46-24 win over DuBois Central Catholic.
Fetsko netted 10 first-quarter points for the Lady Stingers.
NORTHERN POTTER 37, OSWAYO VALLEY 25
ULYSSES, Pa. – Mirissa Bliss scored 17 points to give Northern Potter a 37-25 home NTL win over Oswayo Valley.
Courtney Martin chipped in eight points for the Lady Panthers.
Karina West's 11 points led Oswayo Valley.