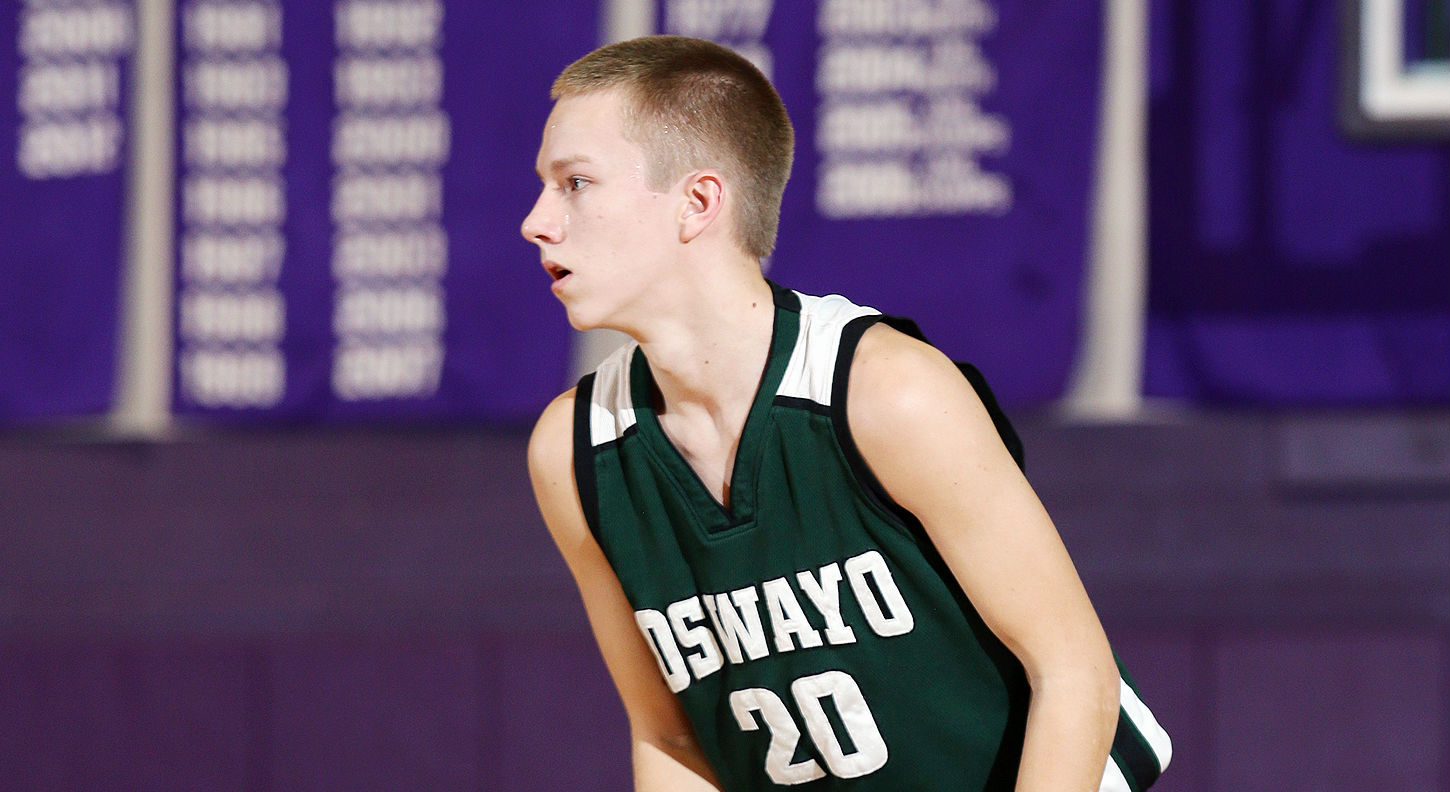 BOYS
PUNXSUTAWNEY 66, CLEARFIELD 48
PUNXSUTAWNEY, Pa. – Punxsutawney scored 22 of the game's first 26 points on its way to a 66-48 win over visiting Clearfield in a key late December matchup of two of the top Class AAA teams in District 9 Monday night.
The Chucks led 15-4 at the end of first quarter and quickly moved the lead to 18, 22-4, two minutes into the second quarter before holding a 32-16 halftime advantage.
Clearfield threatened to make a game of things late in the third quarter getting within 13, 44-31, but a 3-pointer by Ethan Riley at the third-quarter horn followed by a 3-pointer by John Matthews 14 seconds into the fourth quarter but an end to any thoughts of a Bison comeback.
John Matthews led a balanced scoring attack for the Chucks with 15 points while adding four rebounds.
Dylan Huey had a double-double for Punxsy with 13 points and a game-best 15 rebounds, six of them on the offensive glass, while Riley also scored 13 points while hitting three 3-pointers. Jake Jake Horner added eight points, and Brandon Matthews seven. Devin Kelly chipped in nine rebounds and six points.
Will Myers led all scorers with 24 points for Clearfield with 14 of them coming in the fourth quarter. He completed a double-double with a team-high 10 rebounds. Tommy Hazel added 10 points and eight boards for the Bison, who played without 6-foot-7 center Cody Spaid, who didn't play due to a coach's decision.
Punxsy held Clearfield to just 25 percent (15 of 60) from the field including 5 of 27 (18.5 percent) in the first half.  
KANE 70, SHEFFIELD 32
SHEFFIELD, Pa. – Andrew Bucheit and Chris Udovich both reached the 20-point plateau, as visiting Kane ran past Sheffield, 70-32, in AML action Monday night.
Bucheit scored a game-high 21 points while hitting three 3-pointers, and Udovich added 20 tallies. Frank Truden chipped in with 17 for the Wolves.
Logan Connolly paced Sheffield with 12 points.
DUBOIS 59, MARION CENTER 36
MARION CENTER, Pa. – Zach Sloan and Nick LaBrasca combined to score 31 points to lead DuBois to a 59-36 win at Marion Center Monday night.
Sloan had a game-high 16 points for the Beavers with LaBrasca adding 15 points and seven rebounds.
Craig Irvin paced Marion Center with 14 points.
WEST BRANCH 83, CURWENSVILLE 41
MORRISDALE, Pa. – A quick start helped propel West Branch to an 83-41 win over visiting Curwensville in Moshannon Valley League action Monday.
The Warriors led 32-15 at the end of the first quarter and never looked back.
Noah Strickland led Curwensville with 10 points with Zach Marshall adding eight for the Golden Tide.
OSWAYO VALLEY 70, FRIENDSHIP (NY) 48
FRIENDSHIP, N.Y. – Brandon Brabham scored 14 of his game-high 22 points in the third quarter to help Oswayo Valley overcome a slow start and get a 70-48 road win at Friendship (N.Y.) Monday night.
The Green Wave trailed 15-6 at the end of the first quarter and 32-30 at halftime before outscoring their hosts 31-9 in the third quarter thanks to Brabham, who hit four 3-pointers in the quarter. The senior added five steals and four rebounds.
Theo Henry chipped in 17 points, five rebounds, five steals and two assists for Oswayo Valley with Dylan Buchholz adding 12 points, 4 four rebounds, three steals and two helpers and Ricardo Gross 10 points, eight rebounds, six offensive boards, five steals and three assists.
Aleric Stewart paced Friendship with 19 points.
GIRLS
RIDGWAY 47, CURWENSVILLE 28
CURWENSVILLE, Pa. – Emily Fullem had 19 points, 11 rebounds, four blocks and three steals to lead visiting Ridgway to a 47-28 win at Curwensville Monday.
Jessica Kifer also had a double-double for the Lady Elkers with 13 points and 12 rebounds while chipping in four blocks and three assists, while Kiersten Hinton added five steals and five assists.
Madison Weber led Curwensville with 11 points.
BRADFORD 54, OTTO-ELDRED 46
DUKE CENTER, Pa. – Behind 18 points from Bri Wells Bradford went on the road and knocked off Otto-Eldred, 54-46, Monday night.
Morgan Roggenbaum added 11 points, including eight in a 26-point first quarter for the Lady Owls, who led 26-18 after one with Kam Piscitelli also scoring 11 points.
Ali Cussins paced Otto-Eldred with 18 points, Alyssa Shelander added nine and Jamie Smith and Camryn Thomas eight each.
COUDERSPORT 59, WELLSBORO 48
COUDERSPORT, Pa. – Haley Keck led a contingent of 10 Coudersport players to reach the scorebook with 17 points, as the homestanding Lady Falcons topped Wellsboro 59-48 Monday night.
Ally Easton added 14 points and eight rebounds for Coudy, while Emily Morey had 11 points and Macy Gleason two points and six steals.
Elizabeth Poirier led Wellsboro with 17 with Sarah Ingerikc adding 14.
Coudersport led 18-4 at the end of one quarter with seven different Lady Falcons scoring paced by six points from Easton.
BROOKVILLE 59, CLEARFIELD 50
CLEARFIELD, Pa. – Emily Powell, Brooke Shattenberg and Hali Olson each scored 14 points to lead visiting Brookville to a 59-50 win at Clearfield Monday night.
Powell hit four 3-pointers.
Brookville trailed 16-11 at the end of the first quarter but had a 27-26 halftime lead.
Rachel Glenny and Emily Ryan each scored 13 points for Clearfield with Sam Rockmore adding 11 points.  
NORTHERN POTTER 39, SMETHPORT 33
ULYSSES, Pa. – Gracie Hamilton had 15 points and 16 rebounds to lead Northern Potter to a come-from-behind key North Tier League home win over Smethport, 39-33, Monday night.
The Lady Panthers trailed 19-16 at the half but outscored Smethport 23-14 in the second half including 13-8 in the third quarter.
Kalie Cowburn added nine points for NoPo, while Abbey Woodard paced Smethport with a game-high 16 points.
OSWAYO VALLEY 46, FRIENDSHIP (NY) 30
SHINGLEHOUSE, Pa. – Hope Howard's double-double led Oswayo Valley to a 46-30 interstate win over visiting Friendship (N.Y.) Monday.
Howard had 13 points and 12 rebounds, while Kelsie Pease added 10 points, six rebounds, two assists and a blocked shot and Brianna Siebert 10 points, four steals and three assists.
NORTH CLARION 57, SHEFFIELD 16
SHEFFIELD – Visiting North Clarion built a 30-2 halftime lead on its way to a 57-16 victory at Sheffield Monday night.
Tori Obenrader had 16 points and 18 rebounds for the She-Wolves, while Abbie Schmader added 12 tallies. Ten different North Clarion players scored.
Eliza Davidson hit a pair of 3-pointers in the third quarter and led Sheffield with six points.  
KANE 59, CAMERON COUNTY 46
EMPORIUM, Pa. – Camryn Cummings, Ella Marconi and Sydney Dyne all scored in double digits as visiting Kane slowly pulled away from Cameron County for a 59-46 win Monday night.
Marconi had a double-double with 16 points and 10 rebounds, while Cummings had 16 points and five assists and Dyne 10 points and six assists for the Lady Wolves, who led 17-13 at the end of one quarter, 33-27 at halftime and 48-35 going to the fourth quarter.
Madi Guisto led all scorers with 21 points for Cameron County with Madison Harrier adding 12 points.
Trinity Clark had a game-high 11 rebounds to go with six points for Kane.