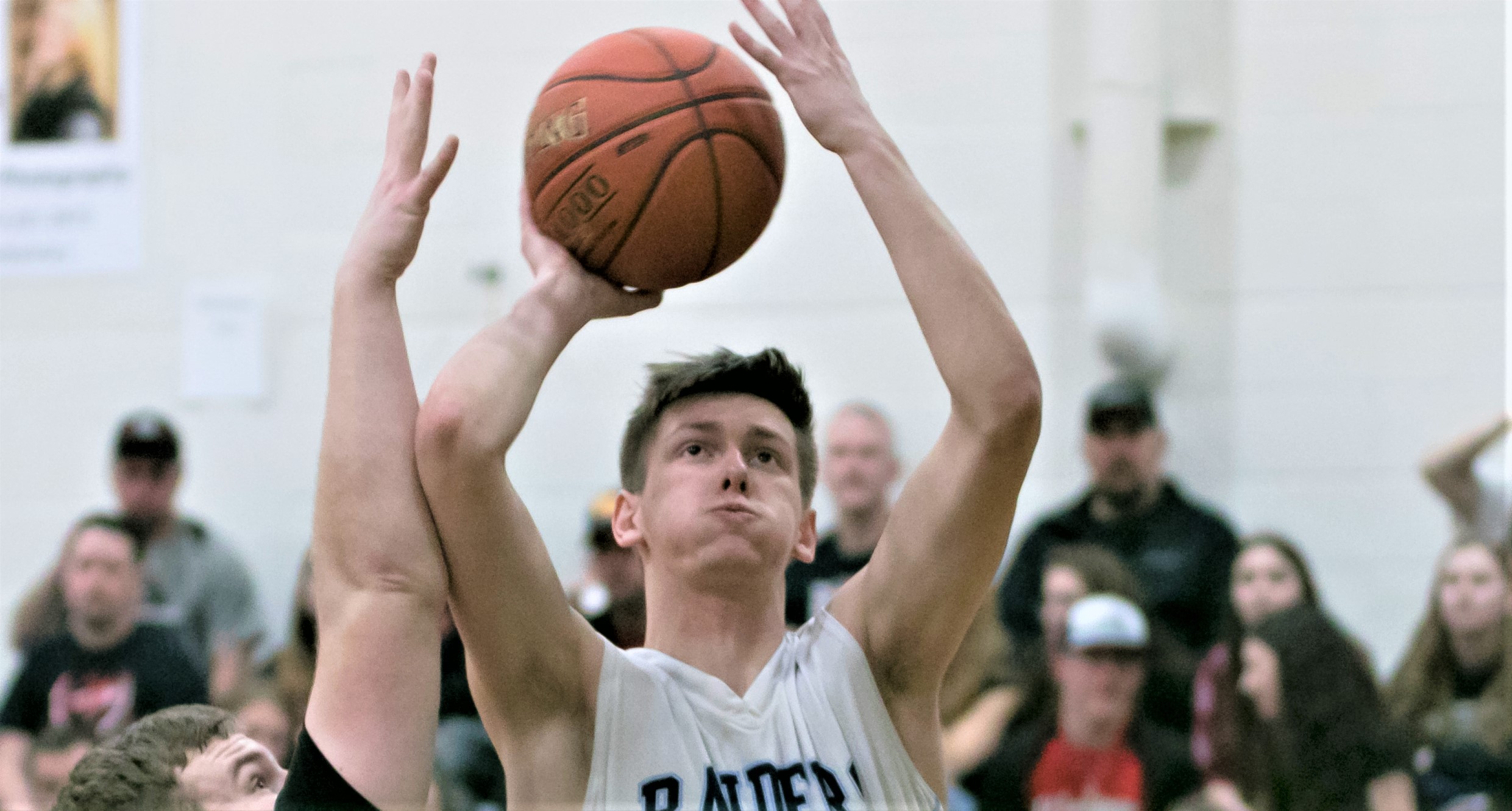 Dec. 23 basketball recaps.
(Photo of Brookville's Logan Byerly scored 14 points in the Raiders win over DCC. Photo by Jared Bakaysa of JB Graphics. See more of Bakaysa's work here)
BOYS
BROOKVILLE 76, DUBOIS CENTRAL CATHOLIC 22
DUBOIS, Pa. – Robert Keth led a four-some of Brookville players in double digits with 16 points, as the Raiders rolled past DuBois Central Catholic for a 76-22 road win.
Logan Byerly added 14 points for Brookville, who had 24 points by the end of the first quarter, while Aaron Park and Jace Miner each scored 13 points.
Jalen Kosko paced DCC with eight points.
GIRLS
BUCKTAIL 44, GALETON 29
RENOVO, Pa. – Myka Poorman led a balanced scoring output for Bucktail with nine points to lead the Lady Bucks to a 44-29 win over visiting Galeton.
Kayla Probst and Tessa Cowfer each chipped in eight points for Bucktail with Reileigh Isaacs scoring seven points and Carlie Gentzyl six.
Lauren Sauley led Galeton with 11 points, five rebounds and a blocked shot. Alli Macensky chipped in nine points, four blocks, three rebounds and a steal and Cara Parsell had six points, six rebounds, three assists, a block and a steal.
INDIANA 57, BROOKVILLE 38
BROOKVILLE, Pa. – Hope Cook and Eve Fiala combined for 41 points to lead visiting Indiana to a 57-38 win over Brookville.
Cook scored a game-high 21 points with Fiala, a 6-foot-4 freshman who has already received an offer from Ohio State, added 20 tallies.
Marcy Schindler had 19 points to lead Brookville with Lauren Hergert adding eight points and Madison Johnson seven.
WARREN 42, BRAFORD 32
BRADFORD, Pa. – Riley Childress poured in a game-high 20 points to lead visiting Warren a 42-32 win over Bradford.
Emma Ruhlman added 10 points for the Lady Dragons.
Hannah Lary paced Bradford with 12 points with Emily Marshall adding 10 points.