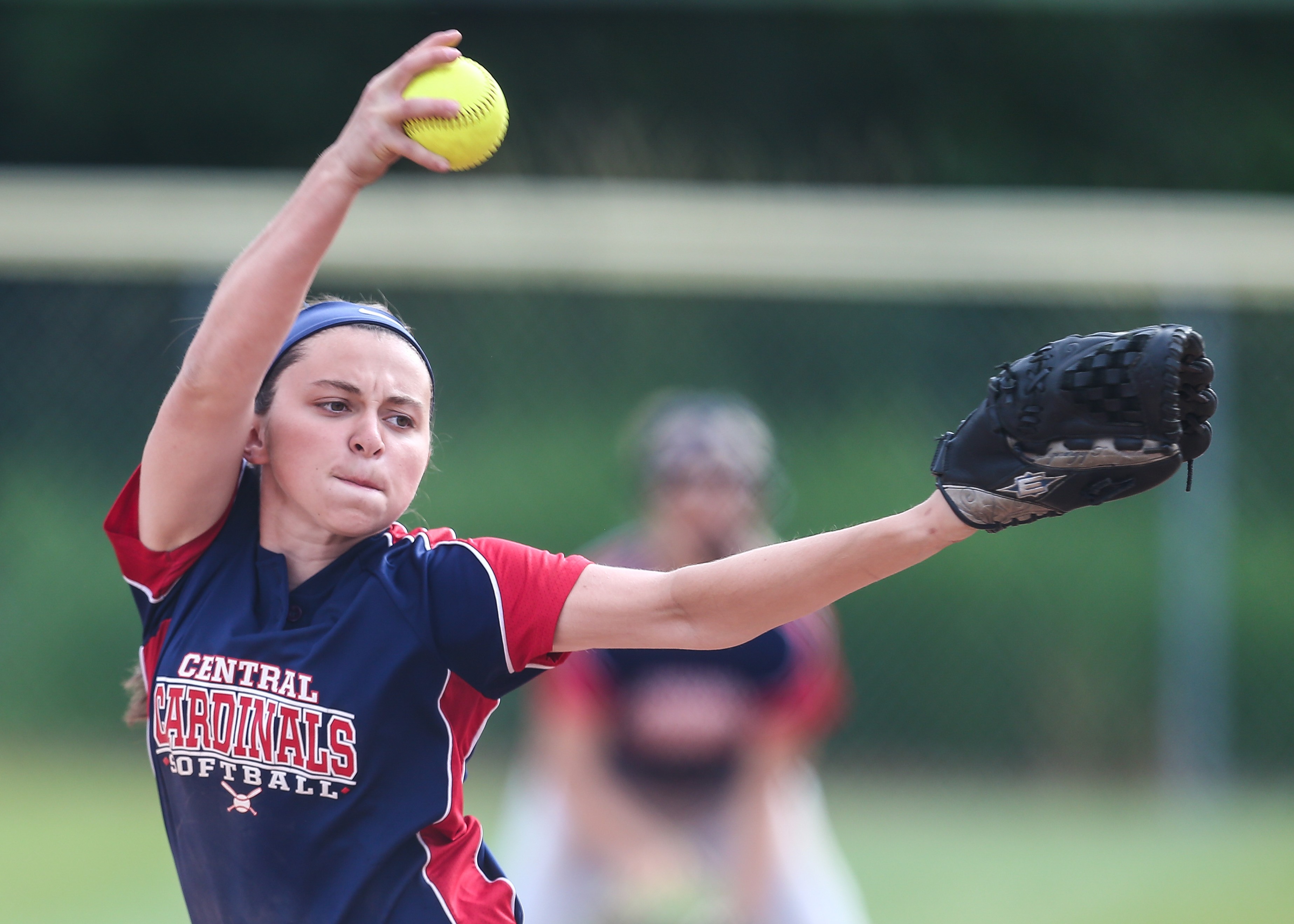 DUBOIS, Pa. – You can't give a team like DuBois Central Catholic extra outs and free base runners.
(Cover photo: Riley Assalone, DCC. Photo by Mike Schnelle. Check out more of Schnelle's work here)
Eighth-seeded A-C Valley found that out the hard way Tuesday afternoon during a seven-run second inning for the Lady Cardinals in a 12-1, five-inning victory by the defending champions over the visiting and eighth-seeded Lady Falcons.
DCC took advantage of two errors in the second and a hit batter during a stretch that saw nine straight Lady Cardinals reach base after one out in the inning.
Jordy Frank, who was 2-for-2 with two runs scored and two RBIs, had a two-run triple in the frame, while Macey Hanes, who was 3-for-3 with three runs scored and an RBI, added a run-scoring base hit as did Libby Maurer.
The seven-run inning pushed the Lady Cardinals lead to 9-0, and they added three more in the third, including a two-run double by winning pitcher Riley Assalone, who was 2-for-2 with two runs scored and three RBIs. Shay Gulvas also added a pair of hits and a run scored for DCC, while Sabrina Spencer scored twice.
Assalone pitched well allowing one run on three hits and two walks while striking out nine in five innings of work.
Emily Wetzel was 2-for-3 with a run scored for A-C Valley, while Cami McNany was 1-for-2 with a double.
Wetzel took the loss going 1 ⅔ innings allowing nine runs.
DCC awaits the winner of Wednesday's game between fifth-seeded Smethport and fourth-seeded Elk County Catholic.