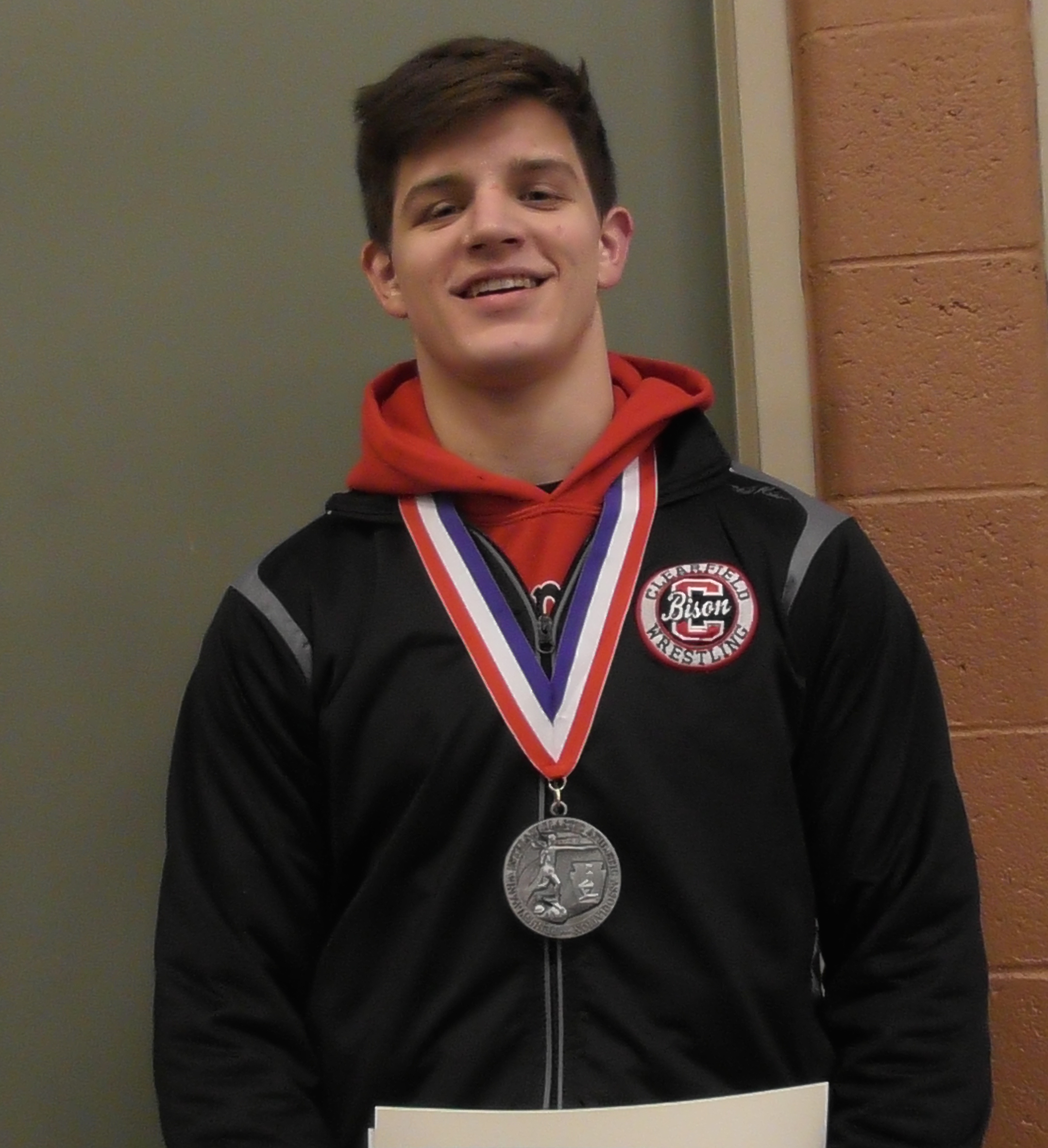 HERSHEY, Pa. — District 9 had two Class AAA wrestlers win medals at Saturday's PIAA Championships at the Giant Center in Hershey.
The first was DuBois Beavers freshman 113-pounder Ed Scott, who claimed third place with an 8-4 win over Nazareth's Sean Pierson.
Then, at 170 pounds, Clearfield Bison junior Luke McGonigal reached the finals. His semifinal win was a momentous win, though, as he beat Albert Gallatin's Tim Wallace, 7-5 for his 100th win.
In the finals, McGonigal faced defending state champion Mike Labriola, of Bethlehem Catholic.
Labriola was 42-0 entering the finals while McGonigal was 36-1.
McGonigal did get a takedown in the second period, but Labriola was too much, winning a high-scoring affair 17-9.
McGonigal enjoyed a dominant regional tournament, winning by tech fall, pin and two lopsided decisions.
The silver medal was McGonigal's first state medal.
Scott is the Beavers's first medalist since Tom Sleigh also placed third in 2013 while wrestling at 170 pounds.
Scott (39-2) had an impressive run at the Northwest Regionals and at Hershey.
"I feel like it was a good season overall, and today obviously was big. I didn't come out where I wanted to, but it was still a good season," Scott said.
In Altoona March 3-4, Scott won his first regional title with two pins, a major decision and a decision.
At Hershey, Scott opened with a pin, then won a major decision before dropping a tight, 4-3, match to Seneca Valley's Louis Newell.
But Scott quickly rebounded, scoring a major decision, 12-2, over Boyertown's Matt Wilde.
In the third-place match, Scott met Nazareth's Pierson again and won 8-4.
In the second period, he scored a takedown, then another and racked up three backpoints to make it 7-2.
DuBois head coach Luke Bundy was pleased with Scott's overall performance.
"Ed did a great job down here. He wrestled some of his best matches down here," Bundy said. "Hopefully, it's a great springboard for him.
"He wasn't satisfied with third, he wanted to be first or second and hopefully that works out for him in the future."