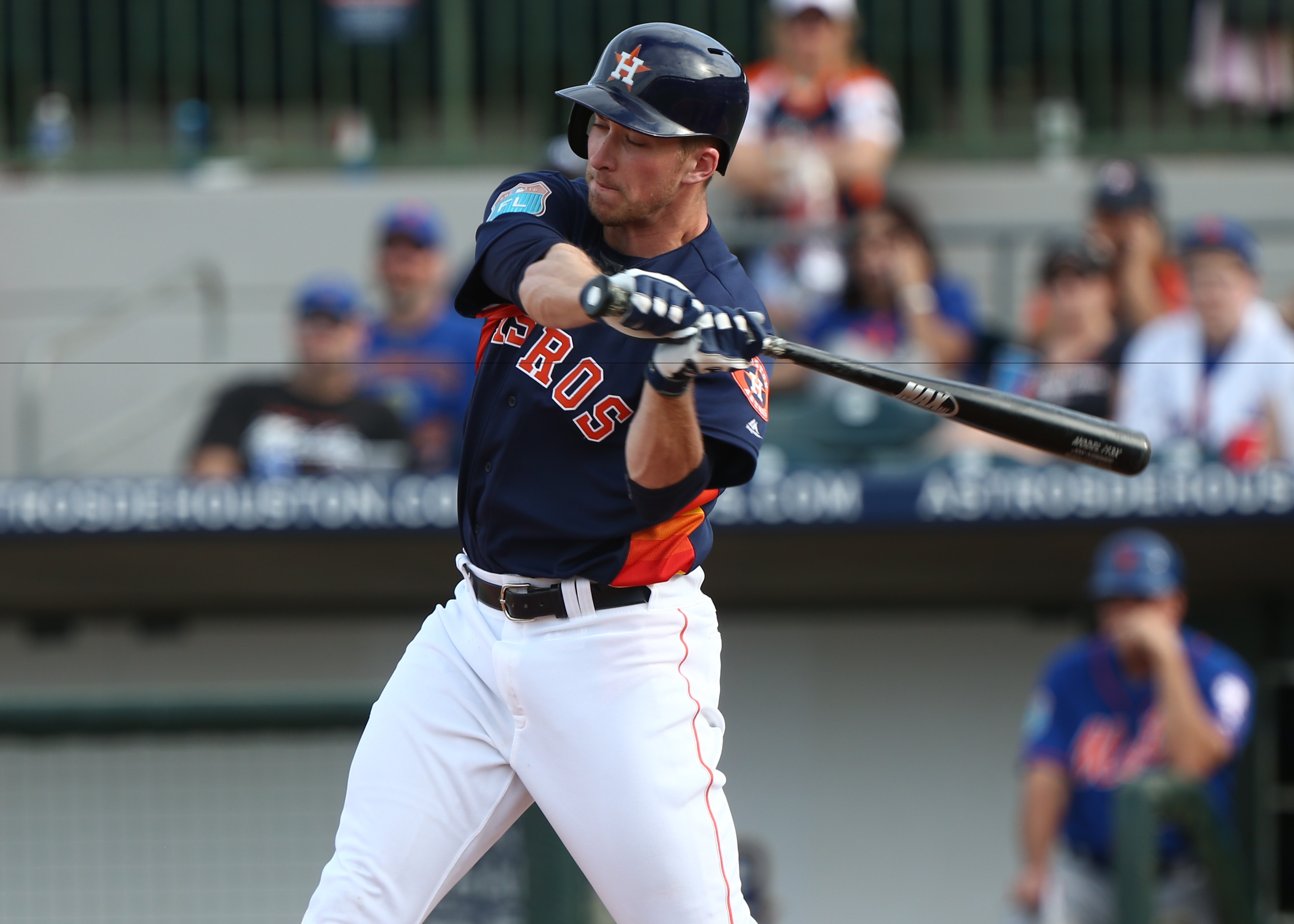 FRESNO, Calif. – Clarion High School graduate Jon Kemmer continues to put up impressive numbers in his second full season with the Fresno Grizzlies, the Class AAA team of the Houston Astros.
(Cover photo of Jon Kemmer. Photo courtesy of the Houston Astros)
Kemmer, a left-handed hitting outfielder, is now batting .319 with 15 home runs, 14 doubles and three triples through action Monday giving him an OPS of .990 and a slash line (average/on-base percentage/slugging percentage) of .319/.418/.572. Kemmer has driven in 51.
The last month has been an incredible one for Kemmer, who is hitting .365 over the last 30 days including .391 in July with five homers, three doubles and a triple with 16 RBIs going into action Tuesday. This after a June that saw the 26-year old hit .370 with five home runs, three doubles, a triple and 15 RBIs.
Kemmer's OPS is third in the Pacific Coast League, while he is 16th in batting average, tied for 24th in home runs and tied for 32nd in RBIs.
CYPHERT, PETERSON, MITCHELL HAVING A SOLID STARTS TO PRO CAREER
While Kemmer is in his fifth minor league season, three other District 9 products are enjoying his first month as a professional.
Cranberry graduate Dylan Cyphert has pitched in six games through Monday, all in relief, for the Gulf Coast League Marlins with four scoreless performances. Cyphert's ERA of 6.14 is bloated by the four runs he allowed vs. the Gulf Coast League Cardinals July 10. Four of the seven hits allowed by Cyphert also came in that game.
Johnsonburg graduate Cole Peterson is hitting .169 with six RBIs. He has struggled recently going 3 of 33 since July 7 heading into action Tuesday for the Connecticut Tigers, the Short-Season Class A team of the Detroit Tigers.
Josh Mitchell, a Ridgway graduate, started the season with the Arizona Royals pitching four games, with two starts, before being promoted to Idaho Falls, where he has appeared in three games pitching three scoreless innings.
In seven total minor league appearances, he is 2-0 with a 7.43 ERA. In 13 1/3 innings of work, he has struck out 14.