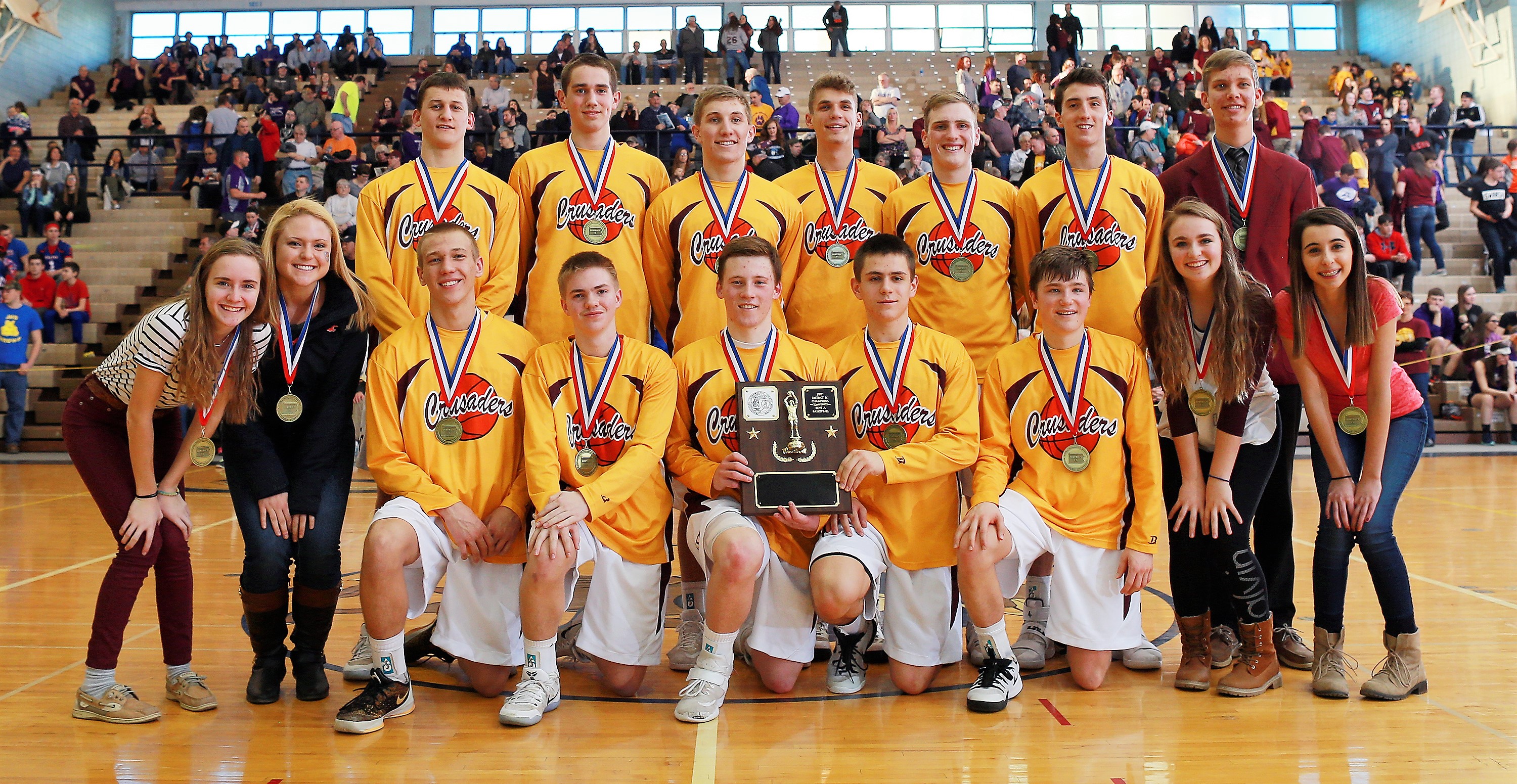 BROCKWAY, Pa. – District 9 announced the 2018 basketball playoff fields Friday.
(Elk County Catholic is the defending District 9 Class 1A boys' basketball champion. The Crusaders are seeded second this season. Photo by Paul Burdick. Check out more of Burdick's work here)
Twenty-three District 9 boys' teams are entered in the playoffs in Classes 1A, 2A, 3A and 4A with 1A and 2A having the largest fields at eight teams each.
On the girls' side, 22 teams have entered the playoffs in Classes 1A, 2A, 3A, 4A and 5A, including DuBois, which received its draw in the 5A postseason through a sub-regional consisting of Districts 6, 8 and 9. The Class 1A field is the largest with nine participants.
Action gets underway Tuesday with the DuBois girls' hosting Hollidaysburg in the Class 5A semifinals and Cameron County hosting DuBois Central Catholic in a 9-8 game in Class 1A girls. Action then continues with multiple games Wednesday, Thursday and Friday across all classifications.
Top seeds in each are as follows:
Class 1A Boys: North Clarion – See Full Bracket
Class 1A Girls: North Clarion – See Full Bracket
Class 2A Boys: Ridgway – See Full Bracket
Class 2A Girls: Kane – See Full Bracket
Class 3A Boys: Karns City – See Full Bracket
Class 3A Girls: Brookville – See Full Bracket
Class 4A Boys: Bradford – See Full Bracket
Class 4A Girls: Punxsutawney – See Full Bracket
Class 5A Girls: Obama Academy – See Full Bracket