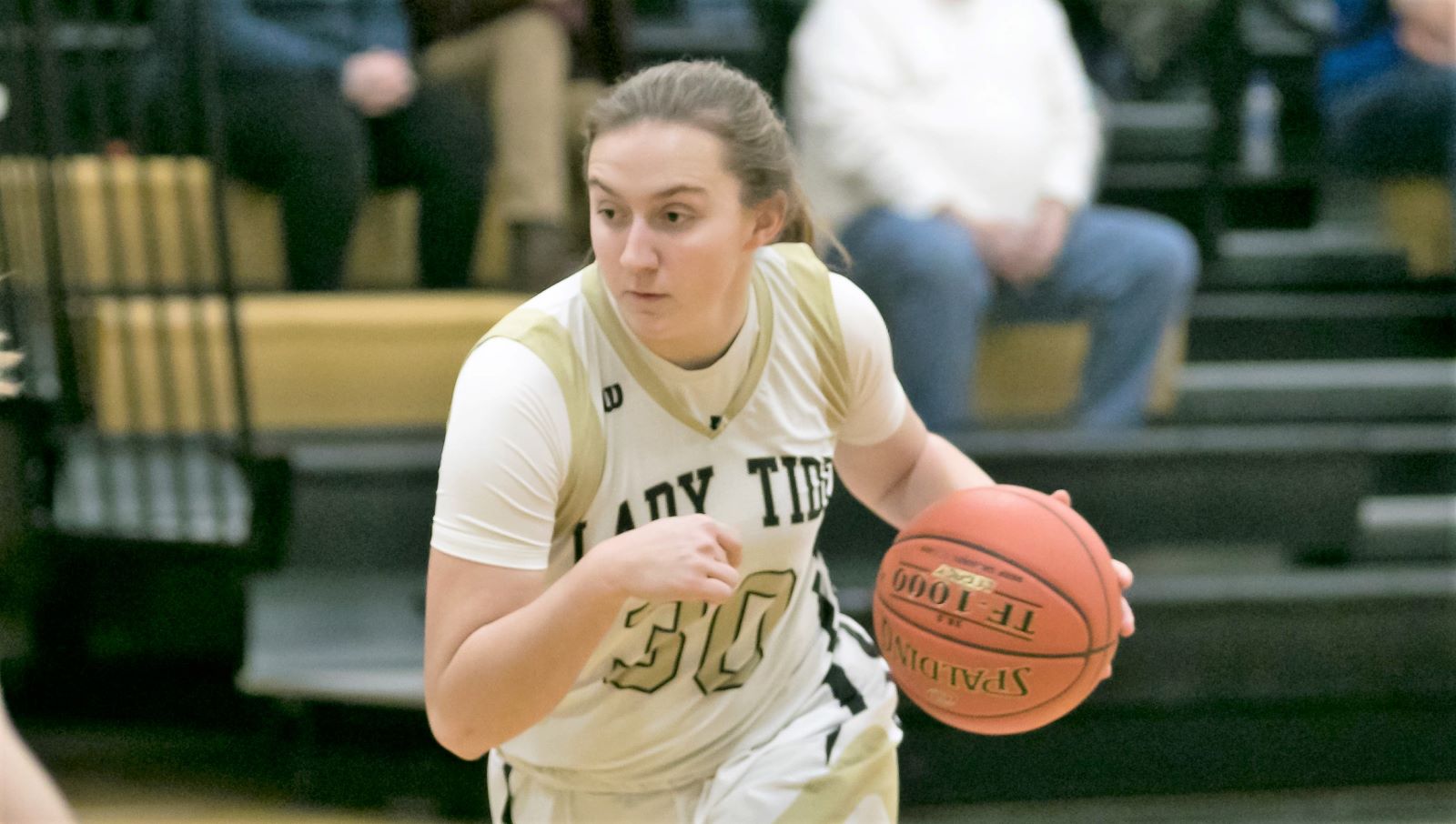 SHIPPENVILLE, Pa. – The District 9 boys' and girls' basketball scoring leaderboard has been updated to include games through March 9, 2019.
(Madi Weber is the second-leading girls' scorer in District 9 at 20.9 ppg. Photo by Jared Bakaysa of JB Graphics. See more of Bakaysa's work here)
The top five scorers in boys' basketball are Coudersport's Owen Chambers (30.8 ppg), DuBois Central Catholic's Justin Miknis (21.3 ppg), Venango Catholic's Ben Gillispie (20.4 ppg) and A-C Valley's Levi Orton and Clarion-Limestone's Deion Deas (20.2 ppg each).
The top five scores in girls' basketball are Kane's Ella Marconi (23.0 ppg), Curwensville's Madi Weber (20.9 ppg), Clearfield's Alayna Ryan (20.5 ppg), Cranberry's Malliah Schreck (18.8 ppg) and Redbank Valley's Tara Hinderliter (18.0 ppg).