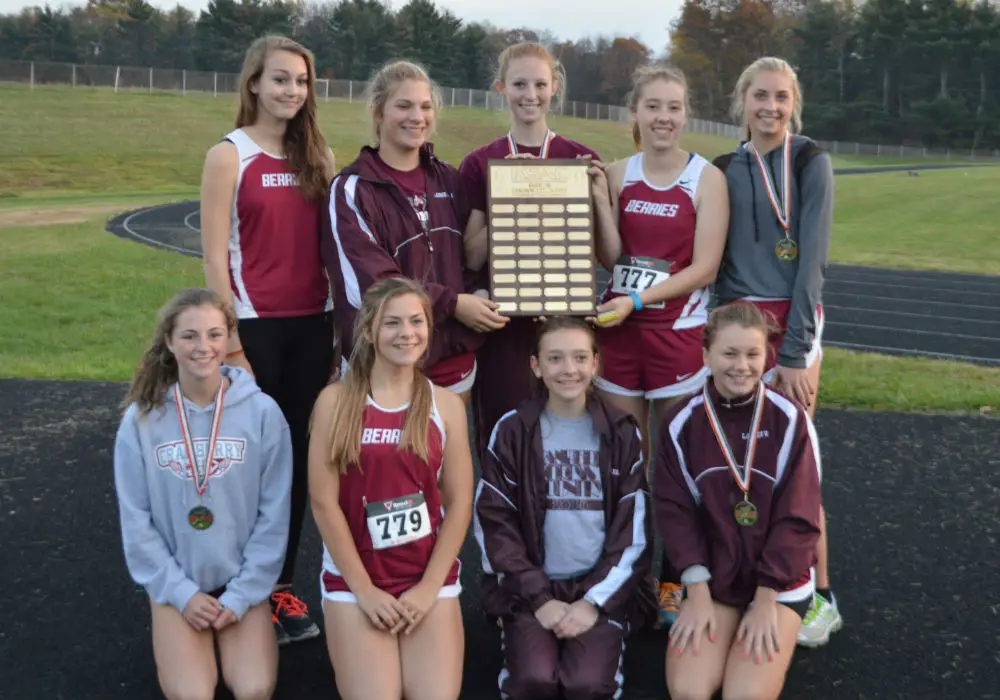 Complete Class A Boys' Results • Complete Class A Girls' Results
Complete Boys' AA Results • Complete Class AA Girls' Results
RIDGWAY, Pa. – Isaac Wilson of North Clarion, Samantha Woolcock of Cranberry, Logan Caruso of Bradford and Michelle Bauer of St. Marys took home individual District 9 cross country championships Saturday in Ridgway.
Meanwhile, the Elk County Catholic boys, Cranberry girls and Bradford boys and girls all won team titles.
Wilson took home the Class A boys' title running in a time of 16:58.0 bettering second-place finisher Harrison Keenan of Cranberry by nearly 15 seconds. Keenan ran a 17:12.70.
Woolcock won a close race over Northern Potter's Emma Ford in the Class A girls' race outpacing the Lady Panther by just over four seconds – 20:54.1 to 20:58.20
Caruso cruised to victory on the Class AA boys' race running nearly 40 seconds faster than the rest of the field finishing in a time of 17:16.6. Second-place finisher Ryan Thrush of Brookville ran a 17:55.1
Bauer also had an easy victory bettering teammate Amanda Foster by 50 seconds (19:25.1 to 20:15.1).
In the a race that tied for the closest team race of the day, ECC edged Cranberry 52-56 to take home the Class A boys' title.
Matthew Dippold led the Crusaders finishing fourth in a time of 17:21.8. Zachary Wortman was fifth (17:28.2), while Logan Hoffman was eighth overall and seventh in the scoring at 17:31.8. Scott Brazinski finished 11th in the scoring, 13th overall, running 17:55 and Vincent Thompson was 29th overall, 25th scoring, in 18:50.1.
In girls' Class A, Cranberry was the easy winner outdistancing second-place Clarion-Limestone 37-109.  
After Woolcock, the Berries got a third-place finish, second in the scoring, from Lauren Varsek (21:08.8), a fifth-place (third in scoring) ending from Tifany Berry (21:16.5), an eight-place finish, fifth in the scoring, from Kristin Reynolds (21:42.5) and a 34th-place finish, 26th in scoring, from Laurel Ecklund in a time of 24:37.1.
The Class AA boys' team race was also tight with Bradford knocking off Clearfield 44-48.
In addition to Caruso, Tyler Nuzzo was sixth (18:19.6), Vinnie Bizzarro was9th (18:39.9), Cade Hayden was 13th (18:52.4) and Jacob Yost was 15th (19:08.2).
Despite the top two finishers, St. Marys was third in the girls' race with 79 points behind Bradford's 32 points and Clearfield's 65 points.  
Riley Crissman paced Bradford finishing third in a time of 20:23.4. Makaila Banka was fifth (21:04.7), Amanda Little seventh (21:40.5), Morgan Whitlow eighth (21:59.6) and Emily Little ninth (22:15).