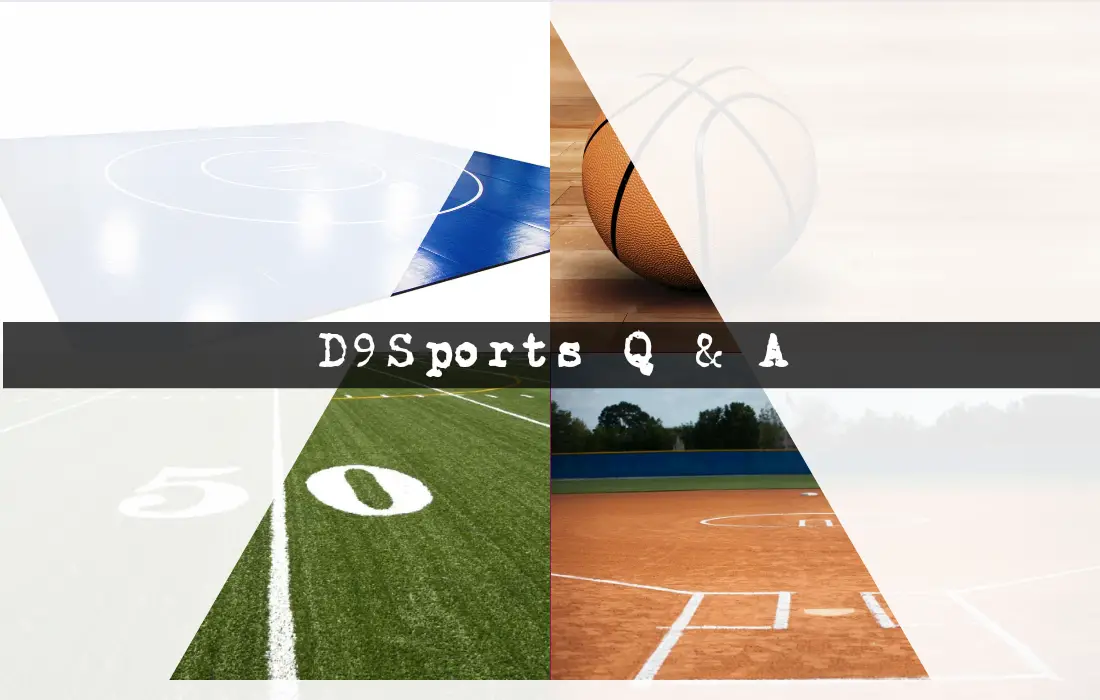 Thanks everyone for joining us for another addition of D9Sports.com Q&A. Agains some great questions! 
Q:  Since 2000, who in your opinion, are the best D9 football teams ranked by year not in each class (A, AA, AAA, AAAA) but overall? I say overall because DuBois is the only AAAA team so they would win every year for the class.The top 15 teams in D9 of the century so far. You can rank them by year or rank them from the best to worst.
A: Wow, that's a fantastic question and one that is hard to quantify. And I know this is going to cause some arguments and I may end up agreeing with some of those as I am going to try to do this answer off the top of my head. And I am going to cheat a bit and only do a Top 5 but with an explanation for each included.
(5): 2007 Kane (14-1) – The Wolves were fantastic this season outscoring opponents 511-157 giving up seven or fewer points in 10 of their 14 games including allowing just 12 points in three D9 playoff games. Kane beat Mercyhurst Prep 12-7 in its opening PIAA game but then ran into Serra Catholic in the semifinals losing 48-21 to the state runners up despite trailing just 21-14 following an early third-quarter touchdown.
(4):  2003 Bradford (10-3) – The Owls record might not have been as gaudy as some of the other teams on this list, but their schedule was one of the more difficult in recent years and only mid-October road losses at Bellefonte and aErie Strong Vincent kept Bradford from a perfect regular season. The Owls then beat Clearfield in the D9 AAA title game before ousting Huntingdon in the opening round of the PIAA Playoffs. But the biggest win of the year had to be a 13-7 victory over old District 9-nemesis Perry in the quarterfinals. Bradford then faced off against WPIAL champion Pine-Richland, led by non other than current Pittsburgh Pirates second baseman Neil Walker. The Owls were close for a quarter, trailing just 9-7 at the end of the quarter, but Walker and the Rams were too much pulling away for a 37-7 win. Walker caught two long touchdown passes in the game and had 116 yards receiving on six catches.
(3): 2010 Clearfield (13-1) – Eleven of Clearfield's first 12 opponents didn't score more than 14 points in a game, and despite being dropped into the eastern half of the PIAA Class AAA bracket, Clearfield showed it could hang with the best beating District 4 champion Shikellamy 42-26 in the PIAA round of 16 before falling to eventual champion Allentown Central Catholic, 55-20, in the quarterfinals.
(2): 2013 Clarion (14-1) – After losing back-to-back seasons to Port Allegany in the D9 A title game, the Bobcats finally broke through in a big way in the 2013. They outscored opponents 771-110 on the year and incredibly allowed just 39 regular-season points while pitching an incredible six shutouts in a row. Overall, the Clarion defense recorded nine shutouts while the offense scored 50 or more 10 times including a 55-0 win in the D9 title game over Redbank Valley. After beating Lakeview in the opening round PIAA game, 35-20, Clarion had legitimate hopes of knocking off WPIAL champion, North Catholic. But the eventual state champs proved to be too much, and injuries to top players didn't help, as the Trojans downed Clarion 39-12 a game away from Hershey.
(1): 2012 Port Allegany (13-1) – This team had it all. If not for a juggernaut in Clairton led by current Heisman Trophy candidate Tyler Boyd, the Gators might have won a state title. They outscored their opponents that year 669-188, won their two District 9 playoff games by a 41 and 39 points and found themselves trailing Clairton by just 10, 16-6, at halftime of the PIAA Class A semifinals before losing 44-12. The team featured record-setting quarterback Matt Bodamer not to mention D-I track athlete Nick Conway, who was possibly the second or third-best player on the field in the semifinal game. This team had it all.
Q: The current D9 playoff seeding system does not work, but what are your ideas?
A: The proverbial "smoke-field room". A seeding committee made up of D9 coaches and media members gets together and seeds the teams based on a number of criteria including strength of schedule and strength of victory. A proposal we have put have put forth more than once.
Q: Of the 6 classes how many will D 9 be in?
A: Five. The District most likely will not have a 6A team. DuBois will most likely be 5A with Clearfield, Punxsutawney and Bradford in 4A and Karns City, Moniteau, St. Marys and Brookville in 3A. How the 2A and 1A breaks out will be interesting to see when the new numbers are announced but its possible that Curwensville, Redbank Valley, Ridgway, Brockway and Kane could all be 2A with the rest being 1A but that's just a guess.
Q: What sport in your opinion is the playoff bracketing worse, volleyball or football?
A: Volleyball because its bracketing leaves a lot a lot to be desired with making teams play the semifinals and championship in the same day. Not to mention the "true-second" which just seems like an unfair match for the loser of the title game. In no other sport does the team that loses the title game then have to come back and play for a PIAA playoff spot. As bad as football's seeding is, only one team advances to the PIAA playoffs so in the end to be the best you have to beat the best and whether that is in the first round or the title game doesn't matter because only the winner goes on. In volleyball, if the seeding is messed up, a very good team could be eliminated before the semifinals and thus not have shot at the PIAA playoffs.
Q: What are the chances of D9 reorganizing the conferences in light of the state changing to 6 classifications? This could level the playing field so that teams like Keystone and Union don't miss out on the playoffs by virtue of being in the KSAC and having to play bigger teams like Karns City or St. Marys.
A: Given the propensity of unwillingness to change in the past I would put it at most at 45 to 50 percent, but that might be generous. Although, there has been some informal talk that we might actually see real change including the possibility that the AML championship game may be no more which would go along way to being able to fix some of the problems.
Q: In D9, who should be on 'Upset Alert' in first round and who could make a run in states as a Cinderella team?
A: Redbank Valley needs to make sure it shows up. Coudersport, after slow start under first-year coach Ben Cary, has won 5 of 6 and is playing some really good football right now. The Bulldogs got upset in the opening round by Brockway last year at home and need to show that they are deserving of the top seed. As for a team that could make a run in states as a Cinderella, Kane would be your best bet, if that's considered being a Cinderella. If you are looking for a lower seed that might be able to win the title, keep an eye on Curwensville. The Tides losses to Brockway, ECC and Kane were all tight games.
Q: Does the District 9 Committee ever release a statement as to why they do things the way they do? Or respond to the criticism they get?
A: Sometimes. But there is a litany of excuses about how we don't understand how complicated this is. And granted, we don't pretend to understand all of the school politics that go into everything. But we do think that worrying about what the schools think is not the way to go especially when it comes to site times, dates and locations. When you go to the postseason, you are making commitment to play when and where you are told. That seems to get lost sometimes in District 9 politics.