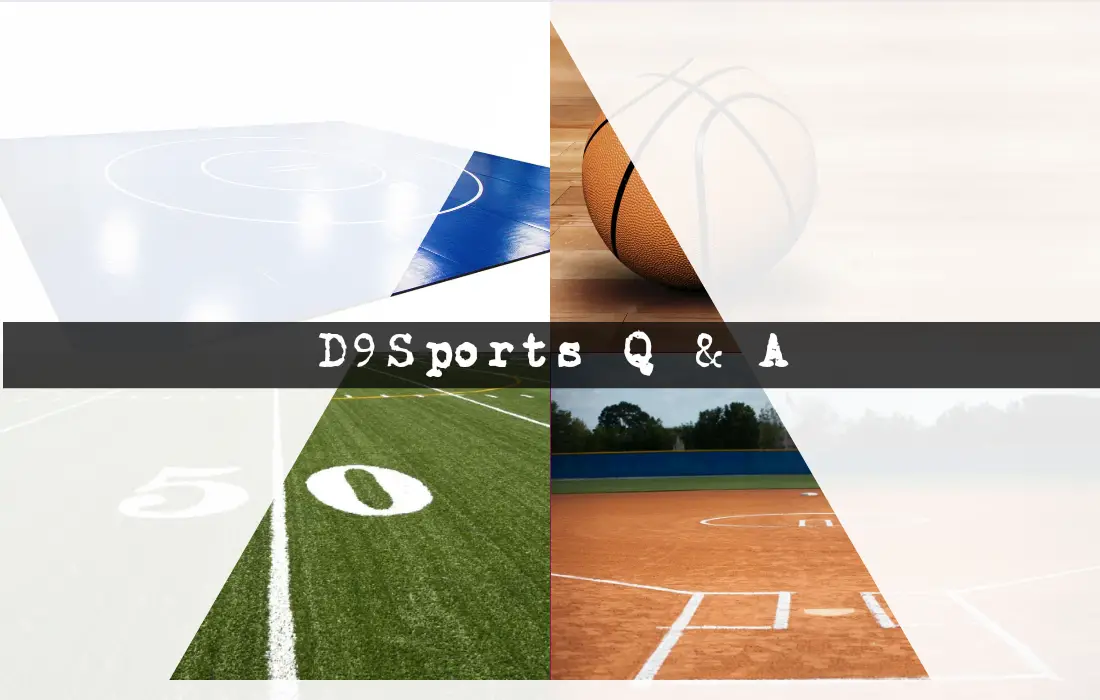 Well here we go with our first-ever D9Sports Q&A. Thanks everyone for taking the time to submit questions.  
Q: We're all familiar with the Johnsonburg\Ridgway football co-op. Brockway and DCC. I'm wondering if you could share where other schools, that don't have football programs, are co-oping throughout the district? North Clarion, Cranberry et/ al.? Thanks
A: North Clarion co-ops with Clarion. Cranberry is co-oping with Oil City now after years of co-oping with A-C Valley. East Forest is co-oping with Kane. Oswayo Valley co-ops with Otto-Eldred. Austin is co-oping with Coudersport. At one point West Forest was co-oping with Titusville but I am pretty sure that co-op is no more. Interesting note, A-C Valley's junior-high program this year is co-oping with Union playing under the Union banner. Not sure if that may be a precursor to something else in the future or not.
Q: Could Cranberry volleyball host a playoff game?
A: It isn't looking good for the Berries to host a playoff game. Going into action Tuesday night, Cranberry looks destined to be a somewhere between a 10th seed and a 12th seed depending on some outcomes (and if my math is correct). It looks like either a 16- or 17-team bracket with A-C Valley at No. 1 followed by Redbank Valley at No. 2 and either Clarion or Elk County Catholic at No. 3 and the other at No. 4. Then Coudersport at No. 5 and Otto-Eldred at No. 6. Union could sneak in at No. 7, I think, with a win over C-L tonight, and that would leave No. 8 and the final first-round home game up for grabs between Smethport, Ridgway and Kane. But this is all conjuncture based on my understanding of the seeding rules and if my math is correct.
Q: With AML North rep team not being in playoffs last year and maybe missing out again, Curwensville on verge of playoffs but not beating AML South team yet and Clearfield playing a team with a 2-8 record last year and 3-5 record this year for D9 title, do you think reclassification will sort some of the craziness out?
A: First, the AML North will have a representative if Port Allegany beats Sheffield Friday night. They could actully possibly get two, although things are going to need to break right for Coudersport to get in. Now to your question, to an extent yes reclassification will clear things up, especially in terms of the Class A field. Mainly because it appears (and of course official numbers aren't released until December) that the entire AML South other than Elk County Catholic could be headed to the new 2A classification next year meaning that almost certainly, AML North teams will get playoff spots next year if D9 keeps 1A an eight-team tournament. That being said, I am fairly confident Port Allegany. As for the situation with the current D9 Class AAA, this mess is of D9's own making. There is zero need for this "championship" game other than for the sake of tradition. The winner isn't guaranteed a spot in the Regional playoffs. All three Class AAA teams  this year should be 4A next year and there is zero reason to contest a 4A title game. There is no tradition so to speak with that. D9 would be better off allowing these schools to just schedule a game during that week (and heck with teams possibly only playing 9 weeks next year this may be a mute points anyhow).
Q: Is this week's ECC/Brockway game a first round playoff preview with Friday's winner being the playoff game host?
A: It's very possible thanks to the pre-seeding of the D9 Class A playoffs. The winner of the ECC/Brockway game will most likely be the AML No. 2 and thus the fourth seed in the D9 playoffs with the loser most likely being the AML No. 3 and the fifth seed. The only way that doesn't happen is if Port Allegany beats Kane in the AML Title game. If that happens, then the winner of the ECC/Brockway game would play Kane and the loser would drop into the No. 6 seed and play either Clarion, Redbank Valley or Union. Yes, only in D9 could it be better to lose than win.  We really hope with re-classification next year, the D9 committee realizes the failure that pre-seeding has become.
Q: With basketball around the corner, I was wondering who coached the Ridgway Elkers to three consecutive district 9 AA championships (86,87,88). I also believe he was the coach who won another championship in 1992, and then lost in the championship game in 1993. Please help settle the dispute between my brother and I. He also doesn't believe the Elkers ever played in the D9 Quad A league in the 80s during those championship years, but I'm almost certain they did. Thanks for your help!
A: Thanks to the extensive research by Rich Rhoades on Tuesday, it appears Doug Harris was the coach of those teams in 1986, 1987 and 1988. Rich also can't seem to find any evidence that the Elkers played in the D9 Quad A League during the 1980s.
Q: What teams do you envision "playing-up" in classification after the enrollment numbers are released in November?
Do you envision a reorganization of the sub-regionals, i.e. District 9 class AA combing in a new sub-regional other than 5-8-9?
What do you make of the WPIAL bellyaching that six classifications will ruin their championships, and that the move for expansion was done arbitrarily and deviated from PIAA policies related to equability?
A: Wow, what teams do we see playing up? It depends on the sport I guess. I could see it happen more in basketball than any other sport. I think one of the interesting things will be if teams that are classified as 1A realize that they might be able to get away from some of the charter schools and catholic schools and play in 2A knowing the size differential isn't that great. As for sub-regions? I think you will see that in the upper classifications, 3A and above. There will probably be enough teams in 1A and 2A to not make that needed. As for the WPIAL? You have to understand the tradition in the WPIAL is probably a higher driving force than anyone in District 9 can understand. It's always been the WPIAL first and the PIAA second when it comes to how many people in the WPIAL view things and that includes fans, players, coaches and administrators. Playing at Heinz Field, and before that Three Rivers Stadium, is a HUGE deal to a lot of people in the WPIAL. The same goes for the basketball championships, although those have moved around so much I doubt it holds quite the same significance. Overall, I am not sure six classifications makes things more equitable. The bigger issues. The 1.5 millions vs. 5,000 issue in basketball between public schools and charter schools hasn't been fixed. You are still going to have the haves and the have nots in this case just spread over six classes instead of four.
Q: Do you see the conferences changing in light of the 6 classification change to be grouped by class? All the A teams together in a league, etc.
A: We assume you mean in football, where this is a bigger issue than any. The first reaction is boy I sure hope so. My second reaction is it will never happen. The District 9 committee, unlike the District 10 or the WPIAL committees doesn't seem to have the stomach to tell the schools what to do. We see this from seeding in sports to almost every aspect of how District 9 is run. It is definitely a District run by the schools as opposed to a District run by the committee. And because of that, I don't see the conferences changing even if they should and even if it has the support of the vast majority of the football coaches.
Thanks everyone for making this a great first D9 Q&A. Sorry we don't have time to get to everyone's questions, but keep them coming. It was a lot of fun – Chris Rossetti, Editor D9Sports.com