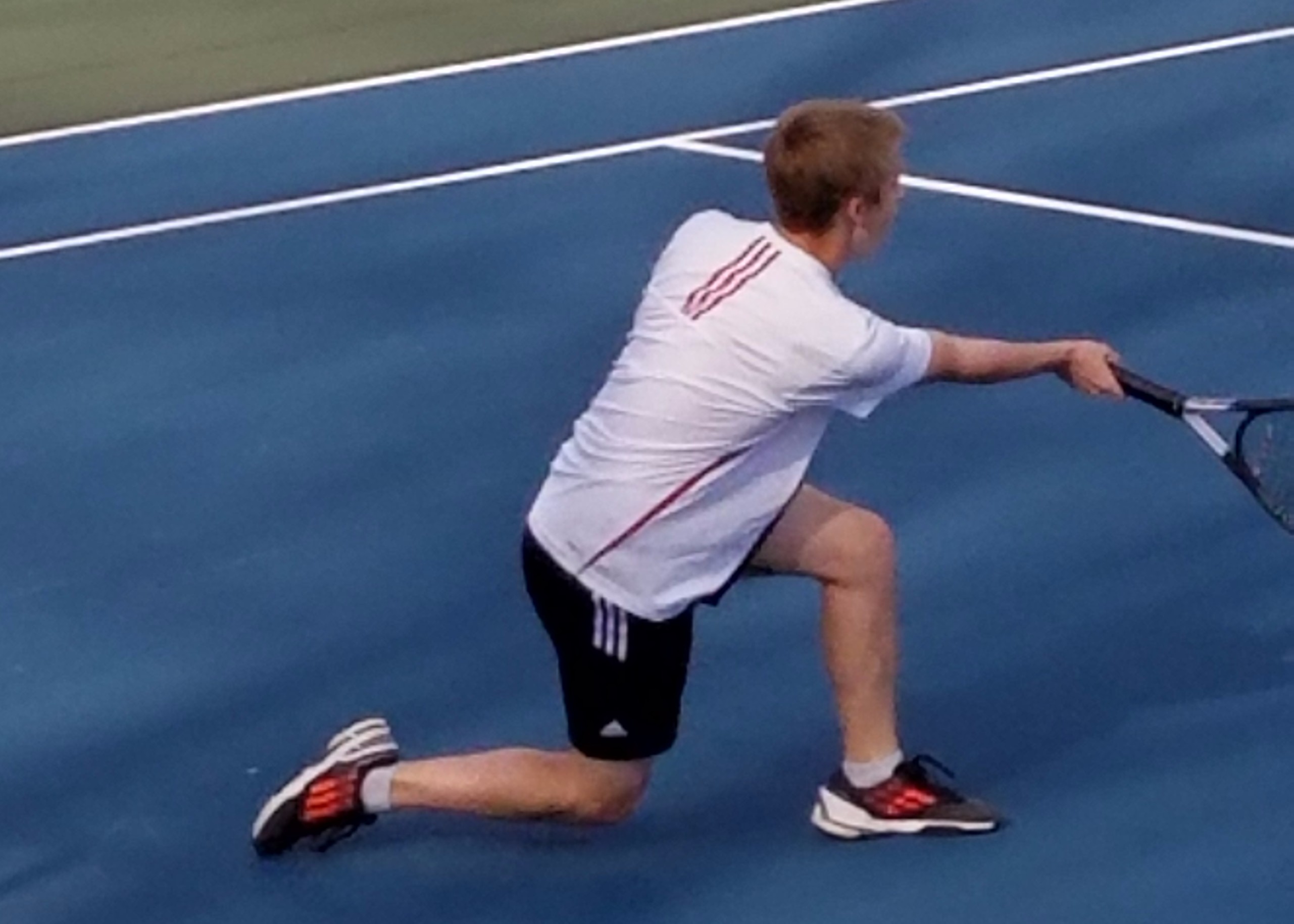 Wednesday's high school tennis recaps.
ECC 5 – Clearfield 2
Singles
#1 ECC Tony Pollick over Jason Bell 6-4, 6-1
#2 ECC Charlie Bobby over Joe Schultz 6-6 (7-3), 7-5
#3 ECC Ryan Newton over Ryan Spencer 6-1, 3-6, (10-8)
#4 ECC Nick Daghir over Carter Wood 6-2, 7-5
Doubles
#1 Clearfield Jason Bell/Joe Schultz over Nick Daghir/Nolan Fannin 8-2
#2 ECC Ross Martin/John Mader over Carter Wood/Richy Shaffer 8-4
#3 Clearfield Dustin Reed/ Gavin Starr over Sam Gregory/ Kenny Barron 6-8
Head coach Ben Daghir's comments: Today was a team victory. We had six different players record a win in either singles or doubles today. We still have much work to do, but we are excited
to win together as a team. The Clearfield coach and players are tremendous people
and I know our ECC players enjoyed the opportunity to play against them.
       
BROCKWAY 5, BRADFORD 2
Singles
#1 Bradford Forbes over Sabatose 6-1, 6-4
#2 Brockway Foradore over Jordan 6-1, 6-0
#3 Brockway Lindenmuth over Kennedy 5-7, 6-2 (10-5)
#4 Brockway Esposito over Degolier 6-0 6-2
Doubles
#1 Brockway Sabatose/Foradore over Forbes/Jordan 8-6
#2 Brockway Lindemnuth/Esposito over Kennedy/Degolier 8-6
#3 Bradford Barton/Lucas over Salada/Jamison 8-5