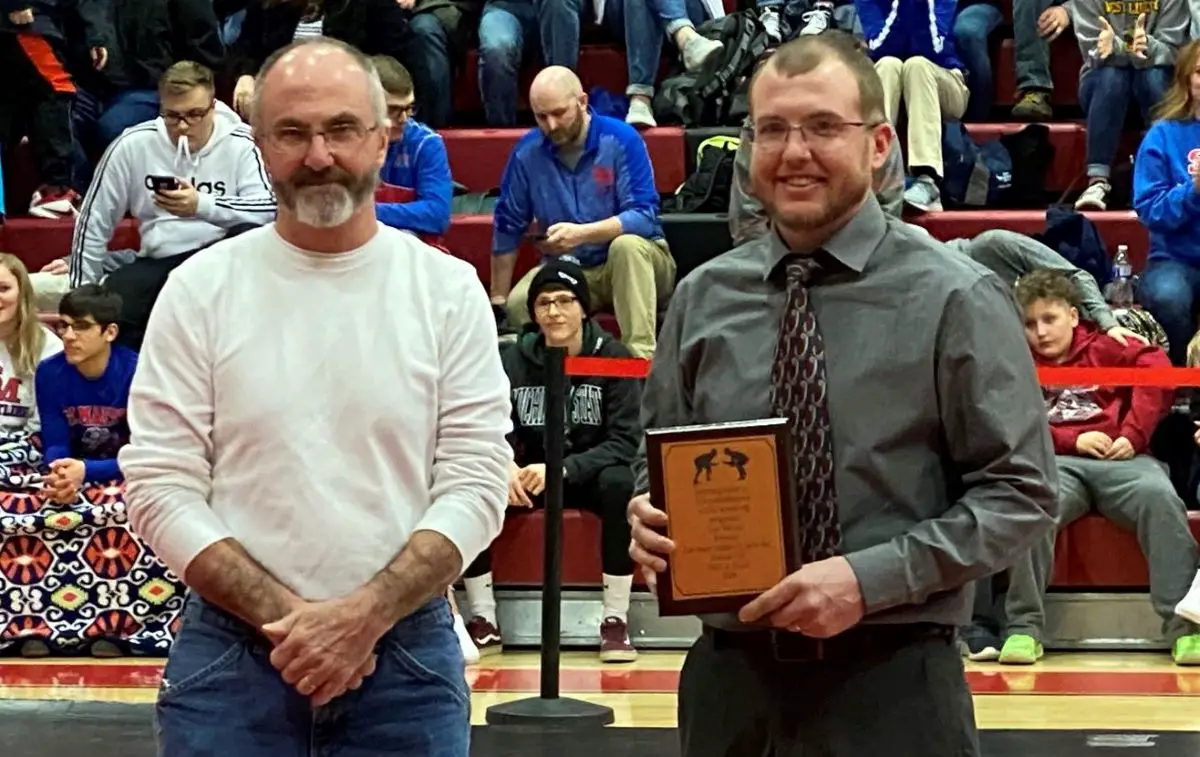 HYDE, Pa. – On Feb. 22, the District 9 Chapter of the Pennsylvania Wrestling Coaches Association inducted four into its 20th Hall of Fame class, including Tom Barger of Clearfield.
(Photo: Tom Barger with his dad, Greg Barger. Photo by Kenn Staub)
A 2006 graduate of Clearfield Area High School, Barger was a four-time District 9 champion, capturing titles at 119 pounds (freshman), 125 pounds (sophomore), and 130 pounds (junior and senior). He was also a four-time place winner at regionals, finishing first as a junior (2005), second as a senior (2006), third as a sophomore (2004), and fourth as a freshman (2003).
Barger placed at the PIAA State Championships twice, fifth in 2005 and third in 2006.
During his high school career, Barger put together a 111-20 record. He later wrestled at Lycoming College.
"I'm very grateful that the wrestling community thought of me," Barger said. "It was unexpected and I feel honored to join the ranks of the other District 9 athletes. It (meant) something to my young sons to see the ceremony."
Wrestling taught Barger the value of hard work and dedication.
"It really is a sport that gives you what you put into it and that is a life lesson that can be applied to almost anything," Barger said.
Barger's father, Greg Barger, presented him with the Hall of Fame plaque and certificate.