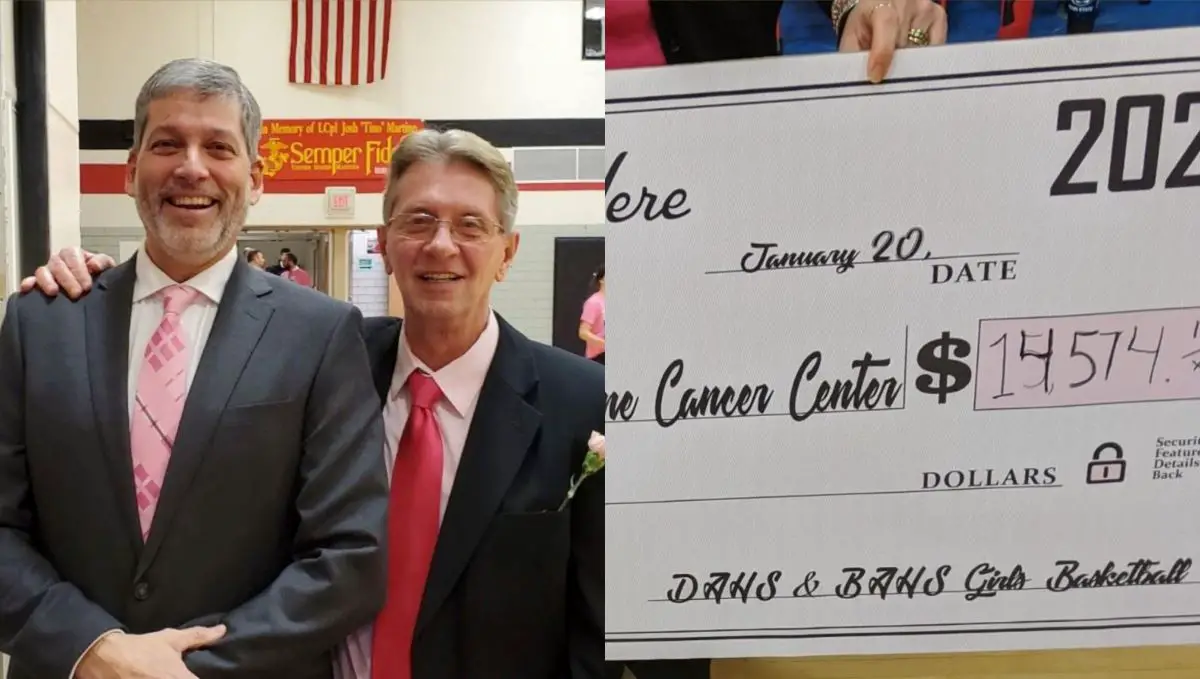 DUBOIS, Pa. – In a game that raised over $14,500 for the Hahne Regional Cancer Center at Penns Highlands Healthcare, DuBois topped visiting Brockway, 46-37.
(Photo from left: DuBois head coach Keith Kriner, Brockway head coach Dick Esposito and the check presented to the Hahne Regional Cancer Center at Penn Highlands Healthcare in the amount of $14,514.19. Submitted photos)
The two schools came together to raise $14,514.19 for the Cancer Center in the 10th anniversary of the Pink Game that is alternated between the two schools each year.
View additional girls' recaps from Jan. 20
"Everybody's families have been touched by that nasty disease," DuBois head coach Keith Kriner said when asked why it was so important for his program to be a part of this game. "We, as a team, take that very seriously. You never know when you are going to be the one that needs help."
Kriner said it was especially emotional talking to Brockway head coach Dick Esposito, who is a cancer survivor, about the event.
"Dick, being a good friend, and battling through this, this is what it's all about," Kriner said. "Our girls and coaching staff take it seriously, and we are glad to be a part of this game."
Esposito said the event is very special to him being a cancer survivor.
"As time goes on, more and more people recognize how if affects people," Esposito said. "To still be around and fighting this battle is special to me because it touches so many people and so many families. It's nice to go out and recognize these people who fought so hard."
Both Kriner and Esposito were quick to point out the community support the game has received.
"The community bonds together," Kriner said. "We aren't that far away from each other, and everyone knows everybody. We are all in it together. I am always glad and proud to be a part of this event."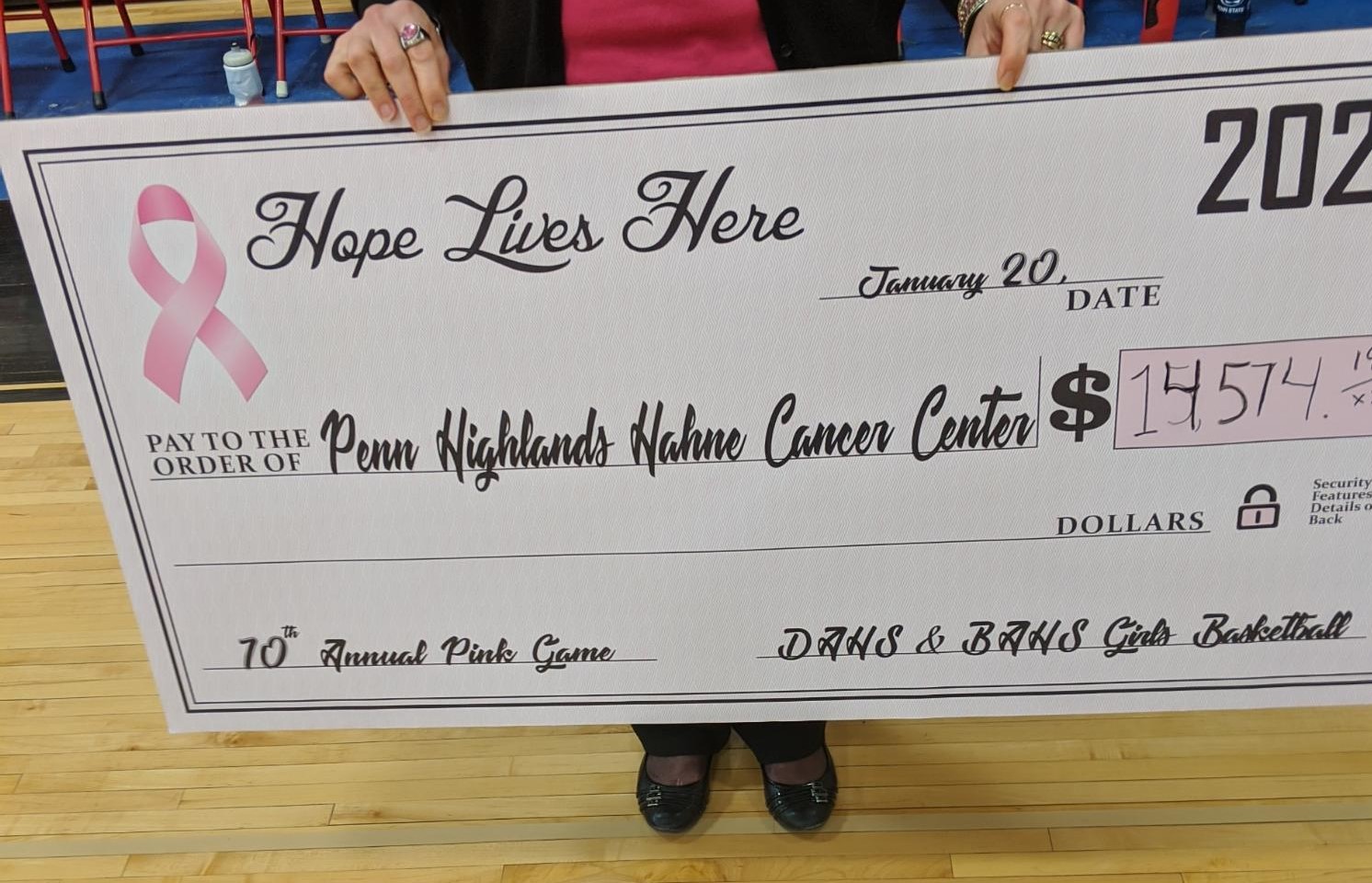 Esposito said the event teaches the players that there is more life than just basketball.
"I feel rather than a night of competition, we are playing for another cause," Esposito said. "I think high school kids should realize there are other parts of life out there. I think this keeps things in perspective for them. It is not just always fun. There is a serious part of life."
As for the game itself, Saige Weible tied for the game-high among scorers with 18 points for DuBois, which forced 21 turnovers in the victory and used a quick start – 13-7 after one quarter – to set the tone for the victory.
Abby Guiher chipped in eight points and Olivia Johnson scored seven in the victory for the Lady Beavers.
Selena Buttery had 18 points and 10 rebounds to pace Brockway with Danielle Wood adding 11 points.