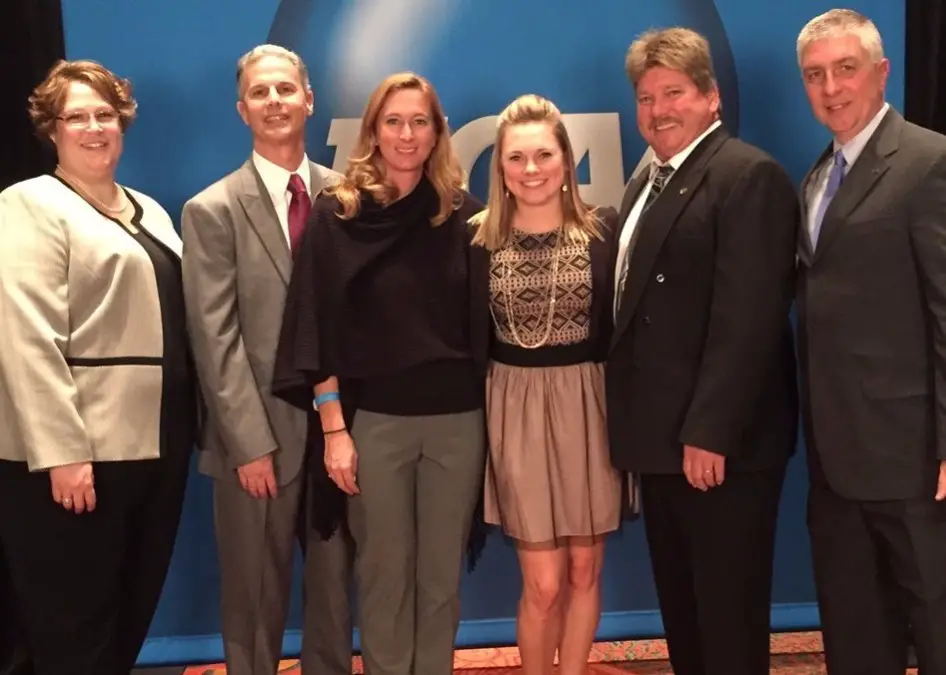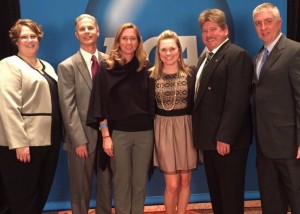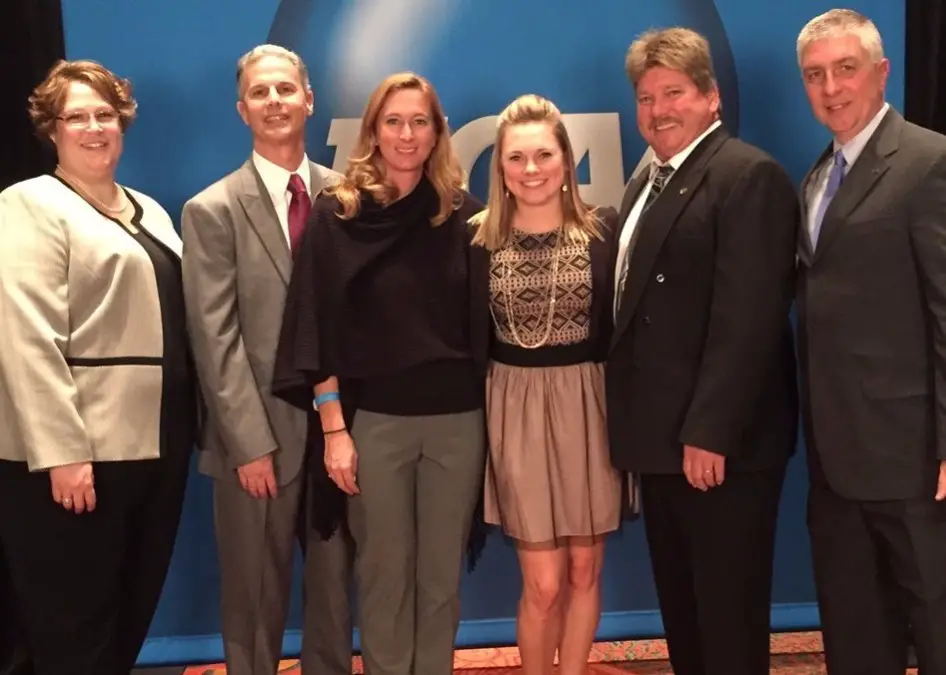 SAN ANTONIO – Former Clarion University student-athlete Kristin Day, a DuBois High School graduate,  received yet another recognition for her exemplary athletic and academic career, as the former Golden Eagle diver was recognized as one of the NCAA's 2016 Today's Top 10 at the organization's annual Honors Celebration on Friday.
The award recognizes former student-athletes for their successes on the field, in the classroom and in the community. Recipients completed their athletics eligibility during the 2014-15 academic year and will be recognized at the Honors Celebration during the Convention in San Antonio.
The NCAA Honors Committee, which selects the honorees, is comprised of representatives from member schools and conferences, as well as nationally distinguished former college athletes.
Day, the 2015 NCAA Woman of the Year, won three individual national championships in diving events and set an NCAA diving record in points on the 3-meter while competing at Clarion. Her outstanding diving performances earned her eight All-America honors from the College Swimming Coaches Association of America. In 2014, the CSCAA named her the Division II Diver of the Year. Day also competed internationally in the trampoline but elected to focus more on her studies. In 2014, Day won the Elite 89 Award, presented to the college athlete competing at an NCAA championship with the highest GPA. She also earned Capital One Division II Academic All-America of the Year honors in back-to-back years.
The two-year captain served one year on her campus student-athlete advisory committee and as chief financial officer for her family's Ride for Research initiative, which has raised more than $60,000 for cancer research. She is now attending medical school at Lake Erie College of Osteopathic Medicine.
Before 2013, the award recognized eight student-athletes and was known as Today's Top VIII. The NCAA Honors Committee expanded the award to include 10 honorees to recognize the increased number of college athletes, sports and championship opportunities.