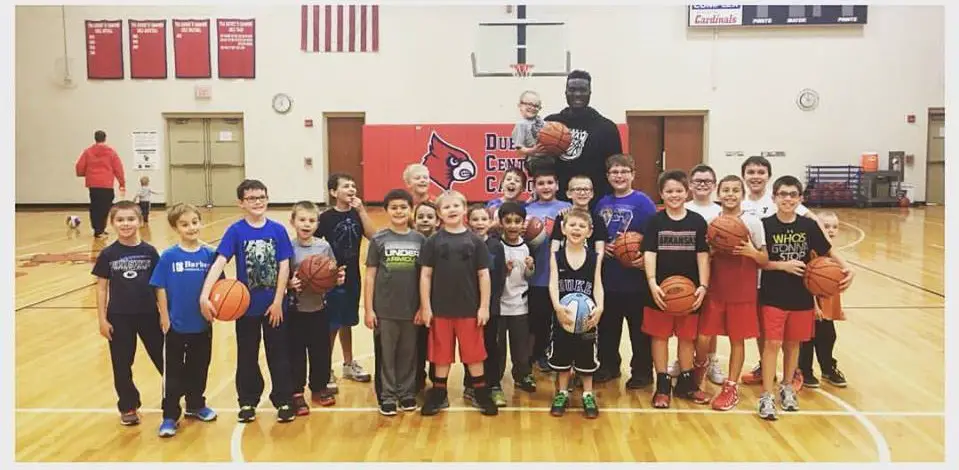 DUBOIS, Pa. (D9sports) – The DuBois Dream semi-pro basketball team playing in the Premier Basketball League, started its first season off last weekend in upstate New York dropping a pair of games.
The Dream fell 119-91 Saturday to the Chautauqua Hurricane by a score of 119-91.
Six-foot-11 center Julius Francis led DuBois with 23 points with Reul Moore adding 20 and Josip Lucic-Jozak 16. Also in double digits for the Dream were Corey Callejas with 12 points and DuBois Central Catholic grad and current head coach Dom Varacallo with 11.
On Sunday, DuBois dropped a 109-69 game to Jamestown. Statistics weren't available.
"We had two tough opening games against some very good opponents this past weekend in New York," the team posted on its Facebook page. "Although we didn't get the results we wanted, this Dream is more than just about wins and losses."
Prior to leaving for the game in Jamestown Saturday, the team did a clinic with the DuBois Central Catholic Little Dribblers.
"It was great to see our players, especially our big man, Julius Francis, interact with the kids," the team posted on its Facebook page.
DuBois returns to action at 7 p.m. Saturday at Chautauqua before traveling to Rochester (NY) for a 2:05 game Sunday.
The Dream start their home season at 7 p.m. Saturday, Jan. 21, against Jamestown (NY) before hosting Providence at 3 p.m. Sunday, Jan. 22. Home games for the Dream are at DuBois Central Catholic. Admission is $5 for adults and $3 for students kindergarten through 12th grade. The first 50 fans through the door Saturday will get a free t-shirt.
Local members of the Dream include Dom Varacallo and his older brother Albert, who is also the owner and general manager, Nick Anderson from Brockway and Kyle Vogt of Cameron County. The team is coached by Rick Homer from DuBois.
The Premier Basketball League dubs itself as the "Triple A League of Professional Basketball".
More information on the Dream can be found at www.duboisdream.com or on their Facebook page.