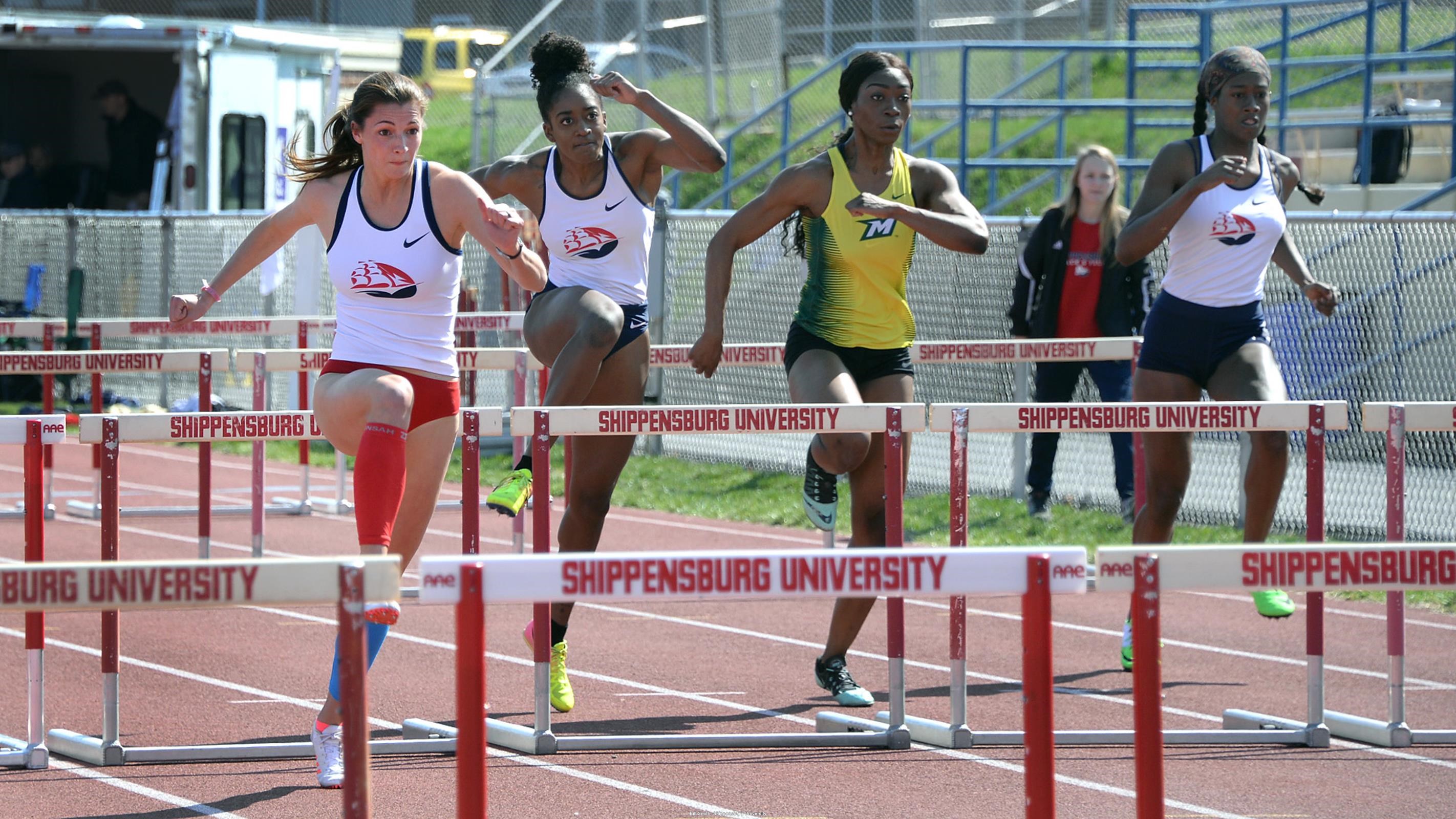 LOCK HAVEN, Pa. – DuBois graduate Danielle Sciremammano, a senior at Shippensburg, was named the PSAC Women's Track Athlete of the Week Tuesday.
(Danielle Sciremmano (left) is the PSAC Track Athlete of the Week on the women's side. Photo courtesy of Shippensburg University)
Sciremammano broke the school record in the 100-meter hurdles that she had set earlier this season by running 13.92 seconds on Wednesday at the SU Mid-Week Invitational. Earlier this season, she earned Athlete of the Week honors by running 13.93 seconds. Sciremammano continues to lead the PSAC and ranks 14th in NCAA Division II on the 100 hurdles performance list.