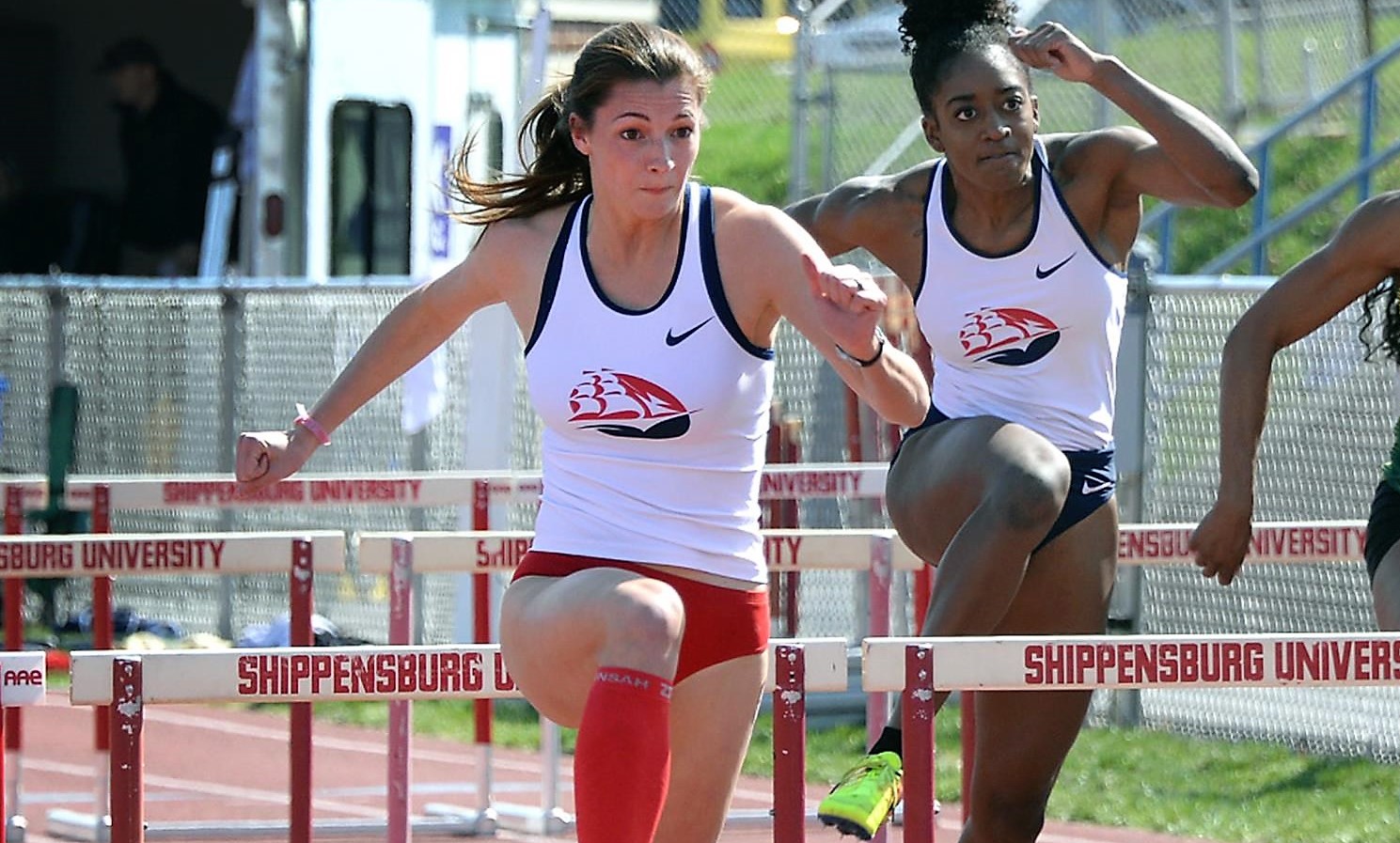 LOCK HAVEN, Pa. – DuBois graduate Danielle Sciremammano, who was at Shippensburg, was named a Spring PSAC Top 10 Award recipient Tuesday.
(Photo courtesy of Shippensburg Athletics)
An Early Childhood Education/Special Education major, Sciremmano had a 3.70 GPA and was an outstanding track & field performer for Shippensburg.
She was a 2018 NCAA Division II All-American in 60-meter hurdles, the 2018 USTFCCCA Atlantic Region Women's Indoor Track Athlete of the Year, the 2018 PSAC Indoor Championships Most Valuable Athlete, the 2018 PSAC Outdoor Championships Most Valuable Athlete and the 2018 PSAC Outdoor Champion in 100-meter hurdles (13.71 seconds – just .01 seconds off meet record) and long jump (18-7.25).
Sciremammano also earned All-PSAC honors on the third-place 4×100-meter relay squad (contributed to 26 total team points with her championships) and was a 2018 NCAA Division II Championships qualifier in 100-meter hurdles and long jump (USTFCCCA All-Region in both events.
Prior to this season, no Raider in history had broken the 14-second mark in the 100-meter hurdles, yet Sciremammano did so four times in 2018 – with her PR of 13.71 seconds serving as the new school record.
In her career, Sciremammano was a 14-time PSAC place-winner — Indoor 60 Hurdles (1st in 2018, 3rd in 2017, 2nd in 2016, 3rd in 2015), Indoor Long Jump (1st in 2018, 4th in 2017, 4th in 2016), Outdoor 100 Hurdles (2nd in 2017, 3rd in 2016, 7th in 2015), Outdoor Long Jump (4th in 2017, 4th in 2016, 4th in 2015), Outdoor 4×100 (4th in 2016) and a seven-time All-PSAC performer. She was also a 2017 NCAA Outdoor Qualifier in Long Jump and a two-time USTFCCCA All-Academic Honoree (2016, 2017)…4-time USTFCCCA All-Region.
The PSAC Top 10 Awards are designed to recognize student-athletes who excel in both the classroom and in athletic competition.
Initiated in the 1997-98 academic year, the Top 10 is given to five males and five females in each athletic season; fall, winter and spring.