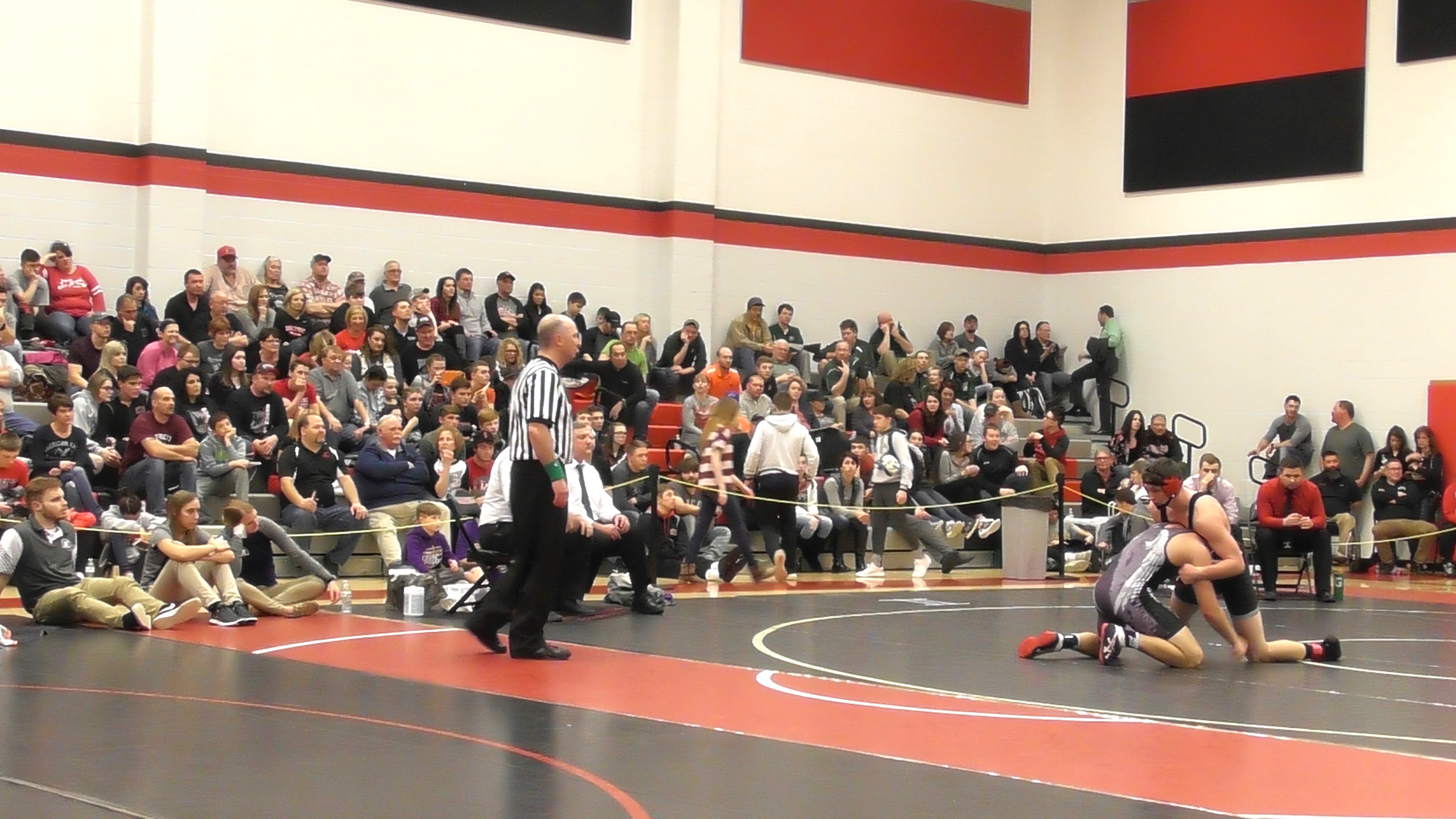 HERSHEY, Pa. — District 9's big school wrestlers had a decent beginning to Thursday's PIAA Class 3A Championships at Hershey's Giant Center.
For the DuBois Beavers, Kolby Ho rolled over Neshaminy's Jackson Erb, 14-4, at 145 pounds.
Ho jumped out to a 4-1 lead after one period and made it 11-3 after two.
Ho had six takedowns while not surrendering one.
Ho will face Penn Trafford's Job Chishko Friday afternoon in the quarterfinals.
At 126 pounds, Ed Scott started strong with a 2-0 lead after one and a 4-0 lead with a second-period takedown midway through the frame against Greater Latrobe's Gabe Willochell.
But Willochell pulled off a five-point move late in the second to take a 5-4 lead. An escape made it 6-4 in the third and Scott couldn't get anything else going.
Scott had a bye in the first round of consolations and will be back on the mat Friday afternoon.
At 195 pounds, Clearfield's Luke McGonigal opened with Chartiers Valley's Shamil Zaynullaev, and he destroyed his opponent with a technical fall in just 3:37, 16-1.
McGonigal, coming off a 1-0 loss to State College's Cole Urbas in last week's Northwest Regional final, came out with a vengeance in the first period and never let up.
McGonigal had a 5-0 lead just one minute in and bumped it to 8-0 after one. His takedown in the second with 23 seconds left gave him the tech fall.
McGonigal will face Boyertown's Elijah Jones Friday in the quarterfinals.
McGonigal's teammate, Hunter Wright dropped an 8-4 decision to Dallastown's Jarrett Feeney at 160 pounds.
Wright led 2-0 before Feeney scored a point on a technical violation, then got two more on a reversal and three back points to end the second with a 6-2 lead.
Wright then bowed from the tourney with a 6-5 loss to Spring Grove's Anthony Hinson.
At 170, St. Marys' Zach Becker dropped his first match, 14-0, to Bethel Park's Jason Montgomery. In the consolations, he lost a 5-4 decision to Council Rock South's Nik Korbich.