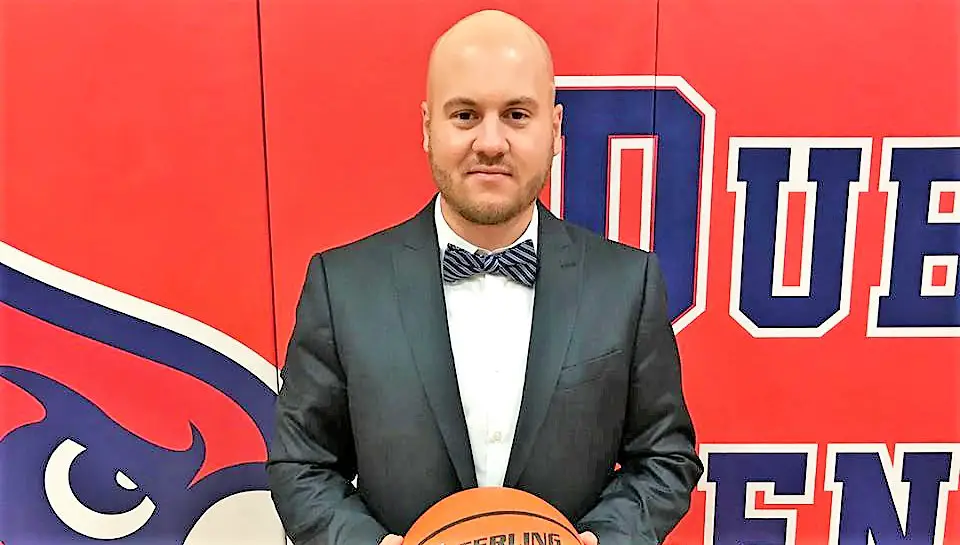 DUBOIS, Pa. – Former Clarion University student assistant coach and DuBois native Matt Stoey is the new head coach of the DuBois Dream basketball team.
Stoey is no stranger to the Dream having coached the team in back-to-back The Basketball Tournament Appearances in 2016 and 2017, but now he will take over the daily duties of the semi-professional team that will be playing its second season in the Premier Basketball League.
Bringing a wealth of knowledge to the bench, Stoey has been an assistant coach under Marcess Williams with Clarion the past three seasons.
As a DuBois Central Catholic High School and Clarion University graduate, Stoey takes pride in his work on and off the court and is looking to positively impact the team right away.
"Being able to give back and be a bigger part of the community I grew up in, as well as help build an organization from the early stages, was a no-brainer when accepting this position," Stoey said. "With this organization, I will be able to have an even bigger impact than just on the basketball court, and that is truly a blessing to me that I am truly grateful for. I cannot thank Albert and the DuBois Dream Organization enough for giving me that opportunity."
DuBois Dream owner Albert Varacallo III is excited about bringing Stoey on board.
"We are very fortunate to have Matt coach our team this upcoming season as we start to assemble our roster with the upcoming tryout on Nov. 4," Varacallo III said. "Even though he is just officially being announced as head coach, he has been an integral part of the growth of the DuBois Dream Organization since it's inception in 2016 (during The Basketball Tournament) and we feel very fortunate to not only have a good basketball coach, but an even better person a part of this Dream. I am very lucky to call him a friend, and I know he is going to take us to a whole new level moving forward."
Both Varacallo and Stoey know that it is going to take a collective effort from the organization, players, fans and businesses in the area for the Dream to take that next step this season.
"The opportunities are endless for the success of the DuBois Dream this coming season and for the future ahead," Stoey said. "Our focus is on the community and we know that the support of the community will play a huge role in allowing us to be successful and accomplish all our future goals."
Stoey will be thrown into the fire right away with the upcoming DuBois Dream Tryout Nov 4.
He will then get his first official test as the new head coach against Altoona, Pa., based The Basketball Tournament Team "Sideline Cancer" in a Charity Exhibition Basketball Game on Nov. 25 at DuBois Central Catholic. Tip-off is set for 7 p.m. and all proceeds from the game will be going to local cancer organizations.
TRYOUT SET FOR NOV. 4 AT DUBOIS CHRISTIAN SCHOOL
The above mentioned Nov. 4 tryout will be held from 9 a.m. to Noon Nov. 4 at the DuBois Christian School (not to be confused with DuBois Central Catholic) gym at 197 Eastern Avenue in DuBois. The cost to tryout is $50 if registered before Nov. 4 and $75 on the day of the tryout. To reserve a spot, e-mail DuBoisDream.TJ@gmail.com. Please include basketball resume, highlight video and awards/accolades you want to be considered before the tryout.
More information on the DuBois Dream can be found at their website.