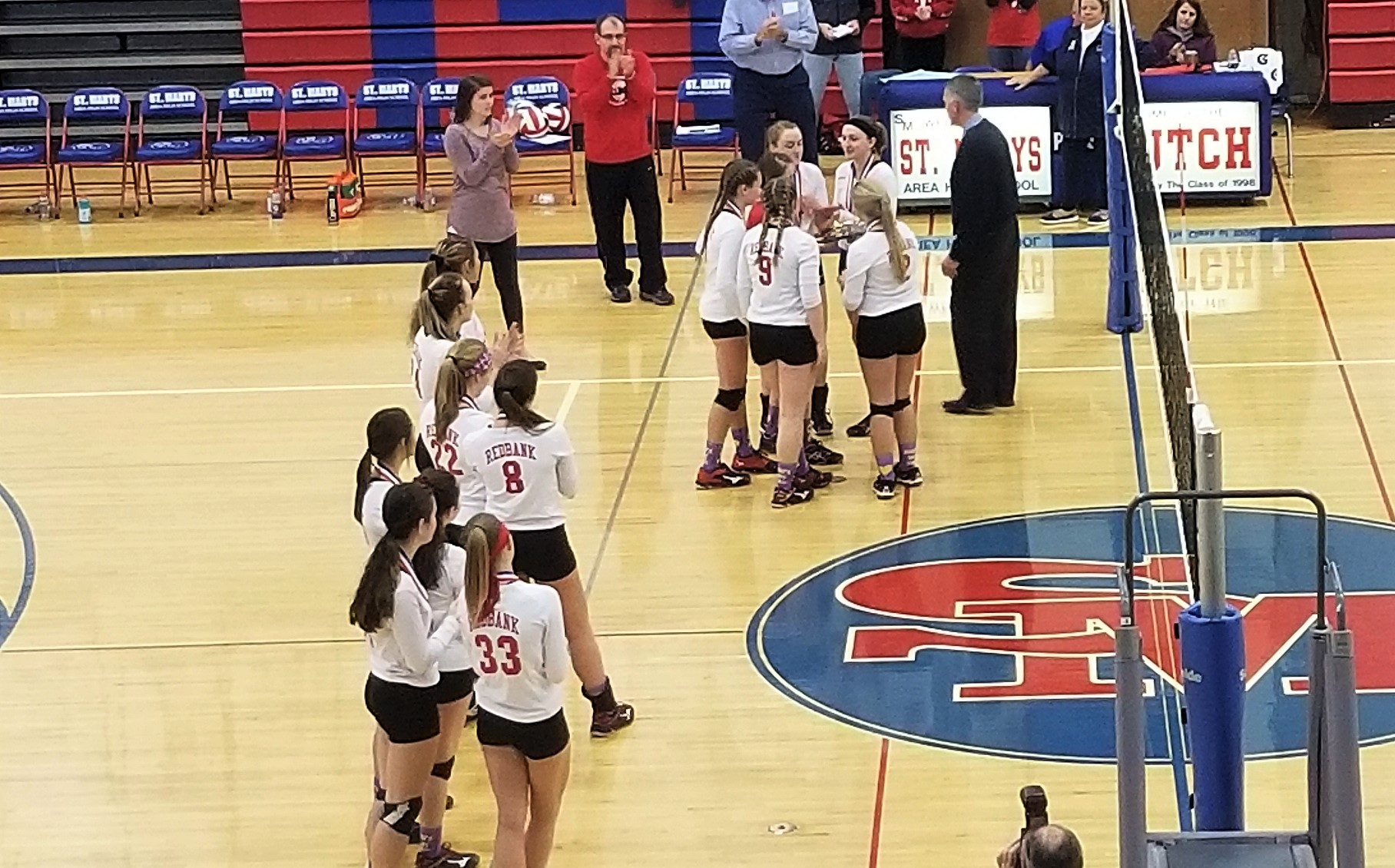 ST. MARYS, Pa. – District 9 crowned three volleyball champions Saturday afternoon at St. Marys High School with DuBois (Class 3A), Redbank Valley (Class 2A) and Clarion (Class 1A) taking home crowns.
DuBois defeated Bradford, 3-0 (25-8, 25-9, 25-14) in the first match of the day to take home their second straight D9 3A title.
Clarion then won its first title since 2015 but its 12th since 2001 with a 3-0 (30-28, 25-13, 26-24) victory over Ridgway before Redbank Valley took home its second title in three years with a 3-0 (25-19, 25-13, 25-18) victory over Brookville.
DuBois, Clarion, Ridgway and Redbank Valley all move into the PIAA playoffs, which start with first-round match Tuesday, Nov. 6, at sites and times to be announced Sunday.
Much more on each of these matches will be posted later.