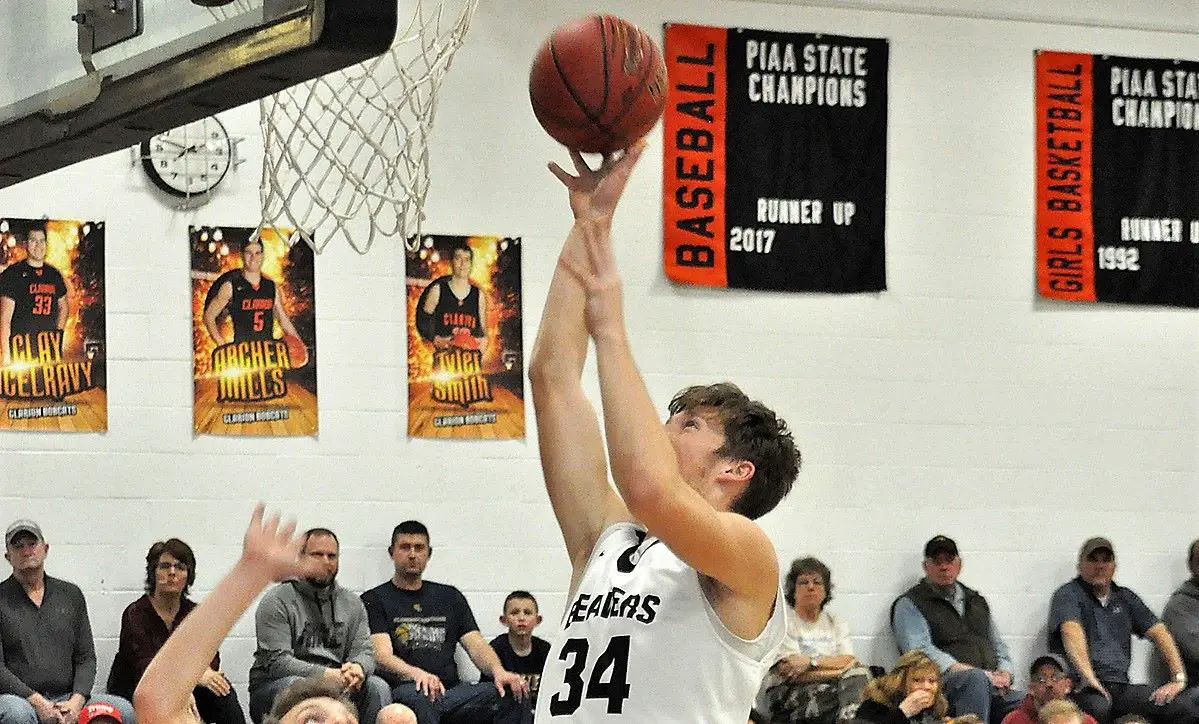 One District 9 team will be in action Saturday in a subregional championship game.
(Photo of DuBois' Chase Husted)
DISTRICT 8-9-10 CLASS 5A BOYS' CHAMPIONSHIP GAME
(9-1) DUBOIS VS. (10-1) MEADVILLE
When and Where: 6:30 p.m. at Slippery Rock University
PIAA Playoff Outlook: Winner advances to PIAA playoffs to face the fifth-place team out of the WPIAL, either Franklin Regional or Shaler. The loser's season is over.
Records: DuBois 15-8; Meadville 17-6
How They Got Here: DuBois beat Carrick, 55-45, in the semifinals while Meadville beat Erie Cathedral Prep, 67-58, in the semifinals which also served as the District 10 title game.
DuBois Leading Scorers: Chase Husted (15.8 ppg), Jonathan Cruz (11.3 ppg), Justin Manduley (11.0 ppg)
Meadville Leading Scorers: Lashon Lindsey (24.4 ppg), Davyon Butler (11.5 ppg), Lemaro Husband (7.5 ppg)
Notes: DuBois hasn't qualified for the PIAA playoffs since 2000 and hasn't won a PIAA playoff game since 1996 … Meadville is trying to return to PIAA play after missing the state tournament last year following a run to the PIAA title game, where it lost to Archbishop Wood in 5A, in 2017 … Meadville plays a tough schedule that includes playing a District 10 Region with Kennedy Catholic and Erie McDowell, which accounted for four of the Bulldogs six losses … Meadville might be the first team DuBois has faced all season that can match the Beavers height, with Lindsey coming in at 6-foot-8 and Husband at 6-2.