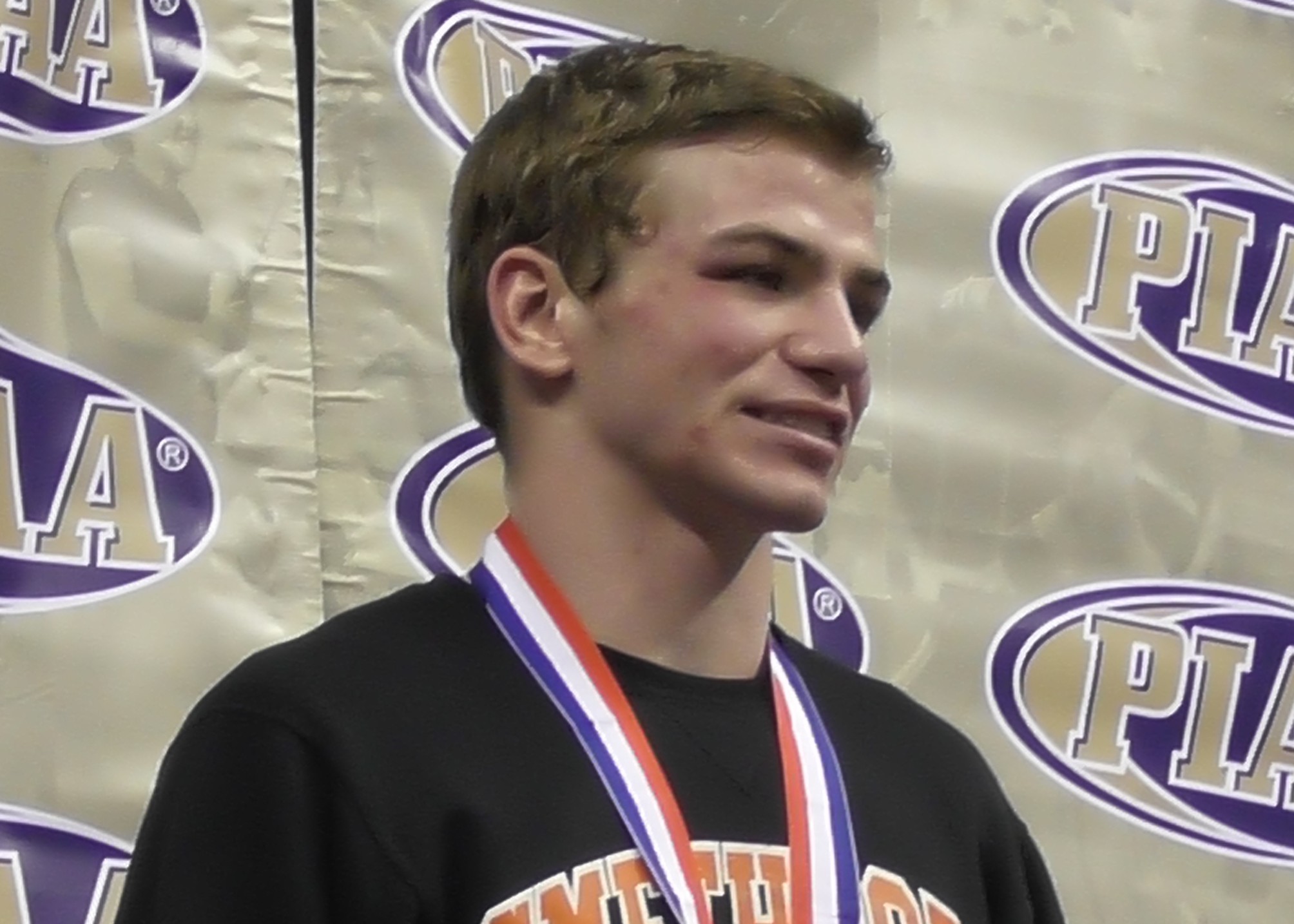 JOHNSONBURG, Pa. – The AMWL named its 2016 wrestling all-stars.
Here is a look at the all-stars by weight class.
Leading the way is PIAA Class AA state runner-up Jimmy Duffy of Smethport at 145 pounds, who was named the Most Outstanding Wrestler of the League.
Coudersport coach John Bishel was named Coach of the Year.  
Most Outstanding Wrestler: Jimmy Duffy- State Runner-Up
Coach of the year : John Bishel – Coudersport
106 pounds
Noah Blankenship 21-4 (Freshman)- Kane
113 pounds
Trevor Olney 19-8 (Junior)- Coudersport
120 pounds
Treyton Stiles 18-8 (Sophomore)- Port Allegany
126 pounds
Tyler Thompson 23-7 (Sophomore)- Bradford
132 pounds
Devon Norlin 20-13 (Sophomore)- Johnsonburg
138 pounds
Adam Shunk 25-6 (Senior)- Smethport
145 pounds
Jimmy Duffy 33-1 (Senior)- Smethport
152 pounds
Gage Arnold 30-11 (Junior)- Coudersport
160 pounds
Mac Tanner 33-5 (Senior)- Port Allegany
170 pounds
Josiah Ramadhan 25-9 (Senior)- Port Allegany
182 pounds
Grant West 23-9 (Junior)- Oswayo Valley
195 pounds
Austin Gregerson 12-6 (Sophomore)- Sheffield
220 pounds
Ethan Budd 32-5 (Senior)- Port Allegany
285 pounds
Keaton Rounsville 9-2 (Junior)- Kane
At Large
152lbs-Terrel Williams 21-6 (Junior)- Sheffield
138lbs- Alec English 21-9 (Freshman)- Kane
145lbs- Julian Smith 23-8 (Sophomore)- Coudersport
152/160lbs- Nick Ragosta 26-8 (Senior)- Coudersport
145lbs- Jacob Kallenborn 23-12 (Sophomore)- Port Allegany