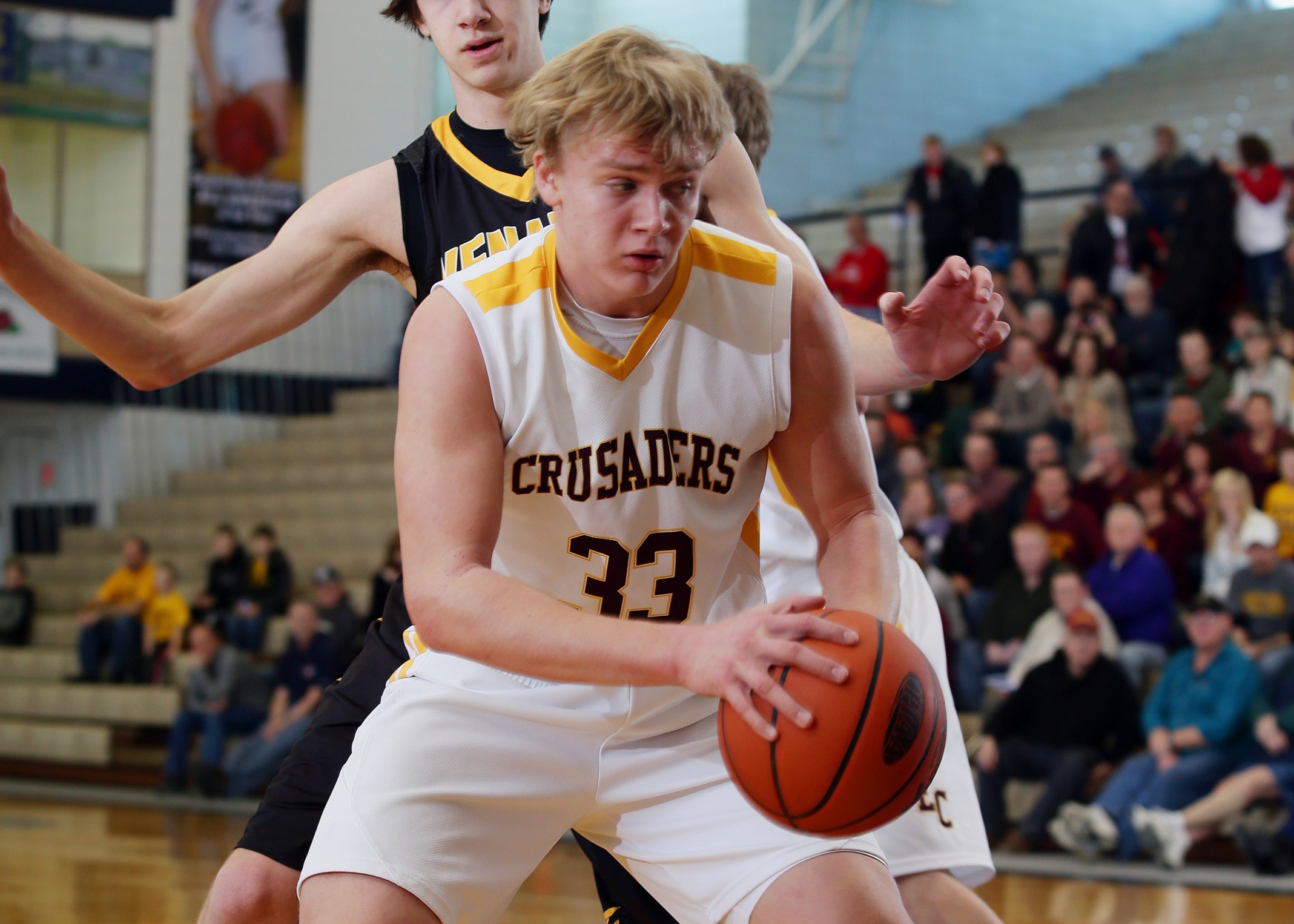 By Chris Rossetti
PITTSBURGH – Nov. 17, 2015, will be a date that always sticks with Elk County Catholic graduate Ryan Seelye.
For it was on that date that Seelye realized an accomplishment few young men from District 9 every will, he played in an NCAA Division I basketball game for the Pitt Panthers.
Yes, it was only for a minute. And yes it was against a team – St. Joseph's (Ind.) – that few in the crowd of 6,219 in Pitt's Petersen Events Center had ever heard off – but it was still honest-to-goodness big-time college basketball.
And it wasn't a one-time thing. Three days later, against Detroit, Seelye saw action action and this time even got a shot off – a missed 3-pointer – and recorded an offensive rebound meaning his name will forever be etched in Pitt's historical statistics.
"Any time I get to step on the court wearing a Pitt uniform is pretty special," Seelye said. "PLaying for a top-level Division I basketball program is a great honor and privilege, and even thought it was a short time, playing in the game against St. Joseph's and against any team is just a great experience and something I'm truly grateful for."
Seelye's story is truly inspirational considering he was a solid but not spectacular player on an Elk County Catholic team that was more about unselfish and team-oriented play than superstar achievements. The 6-foot-6 Seelye, was the third-leading scorer on last year's Crusader team that finished 26-3, won the AML Title and finished third in District 9 Class A before making it to the second round of the PIAA playoffs averaging 7.4 points per game.  
He had already decided to go to Pitt's main campus with the hopes of someday becoming a doctor, but his desire to play basketball still burned strong.
"When I arrived at Pitt, I wanted more than anything to have an opportunity to at least try out for the basketball team," Seelye said. "I wasn't sure how the whole process worked, but I found the e-mail addresses of all the coaches on the team. I sent everyone of them an e-mail asking for nothing more than the opportunity to try out for the team.
The problem was, a program at Pitt's level doesn't usually have tryouts per say. But the coaches were impressed enough with Seelye's determination that he was invited to play pick-up with the other players on the team.
"I received two e-mails the day after I sent mine," Seelye said. "I found out there is really not tryout, but I was invited to play pickup with the team in order for the coaches to see what kind of skills I have."
The skill level must have been on par with what long-time Pitt head coach Jamie Dixon and his coaching staff were looking for, because the next thing Seelye knew he was being invited to join the team.
"I played (pickup) for three days," Seelye said. "On the morning of the fourth day, I was informed they wanted to bring me on as the 16th player on their team. At that moment, I was, without a doubt, the happiest guy in the word."
When did Seelye realize he had a shot at making the team?
"I first realized I had a legitimate shot at making the team after being invited back after my first day of playing with the team," Seelye said. "I didn't really know what to expect, but I figured I must have been doing well considering they kept me around."
According to Seelye's bio on Pitt's athletic web site, he "shows good strength and shooting ability" and "will only improve as he continues to work in practice in the weight room."
"Making the team has been my greatest accomplishment thus far," Seelye said. "I'm happy to have the ability to contribute, in any way I can, to the team this year. I hope to make a positive impact on this program."
Seelye joins another District 9 alumni as a walk-on at Pitt, as Smethport graduate Zach Smith walked on this year after transferring from Pitt-Bradford, where he played for two seasons. Because he is a transfer, Smith must sit out this year per NCAA guidelines.
NOTES – Being a college athlete runs in the Seelye family. His father, John, was a baseball player at Clarion Clarion in the 1980s … A three-sport athlete in high school, Seelye was an honorable mention D9 League selection last year and earned invitations to the Clarion County YMCA Sportsmanship 1 District 9 All-Star game and the Big 30 All-Star game … A three-year letterwinner in football as well, Seelye helped ECC to the District 9 playoffs a year ago and was named  Big 30 All-Star … He was also a member of the 2014 Crusaders baseball team that finished second in the PIAA Class A.