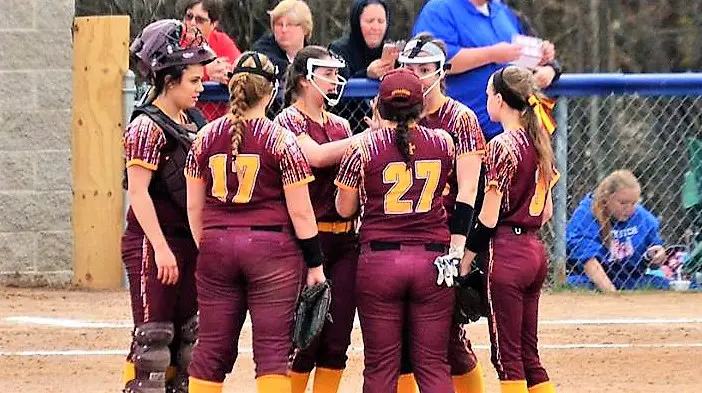 BROCKWAY, Pa. – Elk County Catholic is headed to the PIAA softball playoffs.
The Lady Crusaders used a five-run second inning and a four-run fourth to secure a 12-2, six-inning win over Clarion in the District 9 Class 1A consolation game Thursday at Brockway High School.
Jenna Weisner had a pair of doubles for the Lady Crusaders, and Brandi Clyde drove in three runs in the victory.
Weisner was 2-for-4 with an RBI and two runs scored, while Clyde was 2-for-4 with a triple, two runs scored and three RBIs. Winning pitcher Michelle Gerber added a pair of hits, including a double, two runs scored and two RBIs, while Emily Evers also had two hits, including a double, and an RBI and Brianna Weisner scored twice.
"We hit the ball well and played defense extremely well today," said ECC Manager Digger O'Dell. "Once we got the first big hit, it was just like the snowball effect."
Gerber, meanwhile, allowed just two runs on six hits and a hit batter over six innings of work while striking out two.
Clarion, which led 1-0 after one, got a strong day from Alexis Constantino, who was 3-for-3 with a double, a run scored and an RBI. Maya Thornton also doubled and Sadie Rudesyle had an RBI for the Lady Cats, whose season is over.
Rudesyle took the loss allowing nine runs, seven earned, on 11 hits and a walk while striking out one in four innings of work.
ECC will be in the "Eastern" half of the PIAA bracket and play District 5 champion, Meyersdale, in the opening round Monday at a site and time to be determined.