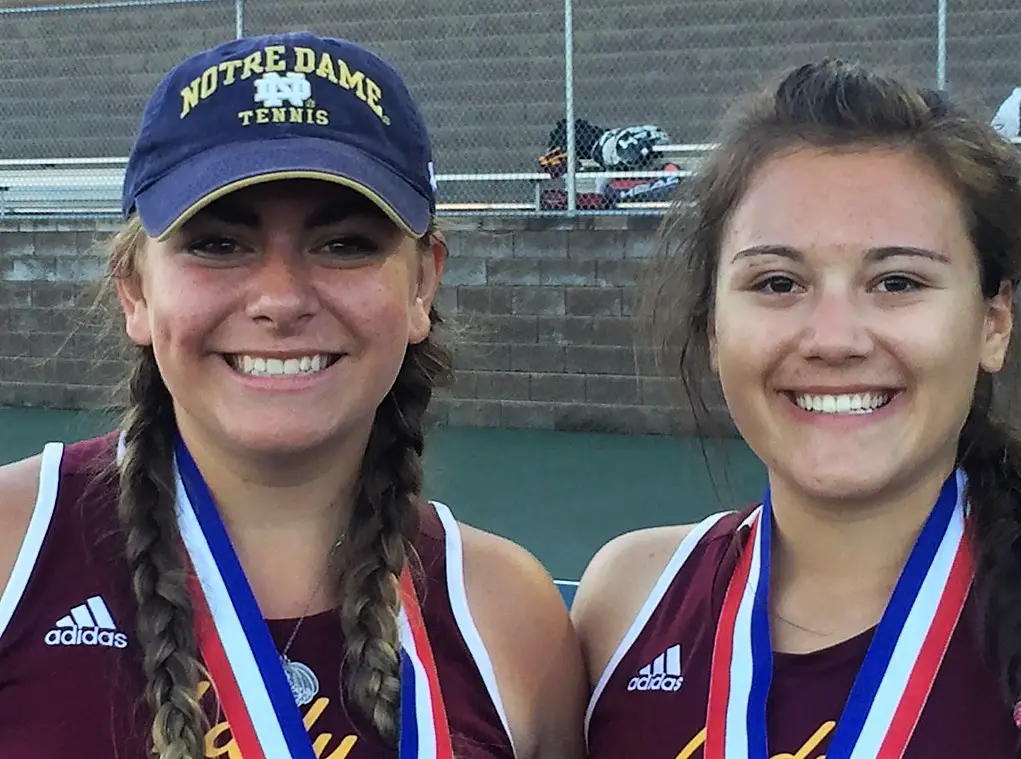 DUBOIS, Pa. – Elk County Catholic senior Maria Hoh and sophomore Emma Coppolo captured the District 9 girls' 2A tennis doubles championship Monday beating teammates Jenna Minnard and Emily Miller, both juniors, 6-1, 7-6 at DuBois High School.
(Cover photo of Hoh and Coppolo. Photo courtesy of Steve Fritz)
It finished off a perfect day for Hoh and Coppolo who defeated Brockway's Savannah Buttery and Taylor Raybuck, 10-3, in their opening match before rallying to beat St. Marys' Jessica Jordan and Leah Gabler in the semifinals. Jordan and Gabler took the first set 6-4 before Hoh and Coppolo rallied to take the next two by scores of 6-1 ad 6-4.