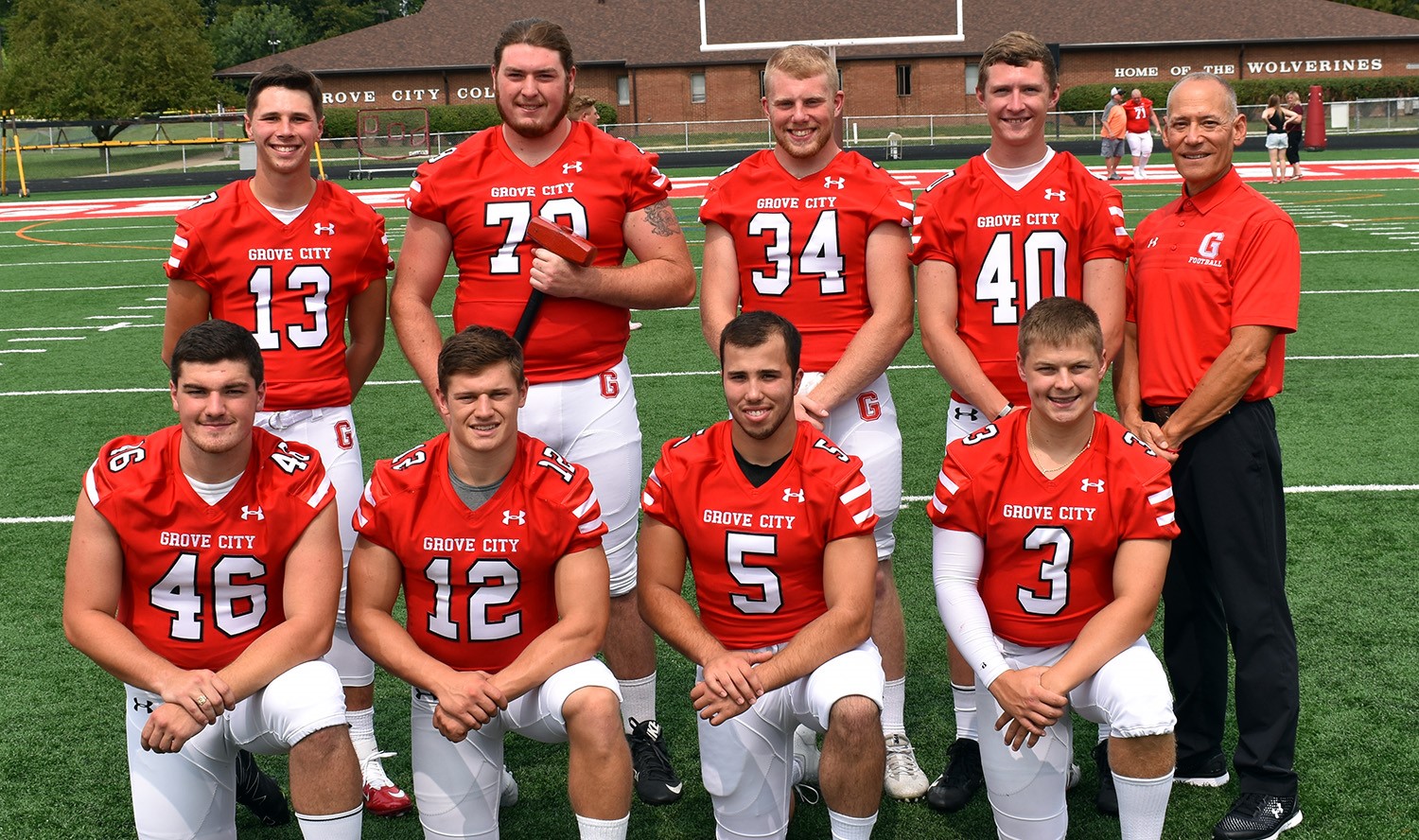 GROVE CITY, Pa. – Eight District 9 football alums are playing at Grove City College this fall.
(Photo: Front row from left, Tyler Beal, Ethan Conto, Connor Shoemaker, Noah Kepple. Back row from left, Austin Ion, Dalton Callihan, Luke Salerno, Seth Ray and assistant coach Jim Chinn, who is Grove City's District 9 recruiter. Photo submitted by Grove City Athletics)
They include senior linebacker Ethan Conto from Karns City, senior tackle Dalton Callihan from Karns City, junior linebacker Luke Salerno from Karns City, junior fullback Tyler Beal from Keystone, junior cornerback Connor Shoemaker from Redbank Valley, sophomore wide receiver Austin Ion from Keystone, sophomore cornerback Seth Ray from Brookville and freshman cornerback Noah Kepple from Karns City.
The Wolverines went 4-6 last year. They start the 2018 season at 1:30 p.m. Saturday, Sept. 1, when they host Juniata.